Why protected areas are not magic wands
The UK risks missing a major opportunity to reverse the country's catastrophic declines in nature, argues Rewilding Britain's CEO Rebecca Wrigley, in our comment on the Government's initial response to the Glover Review.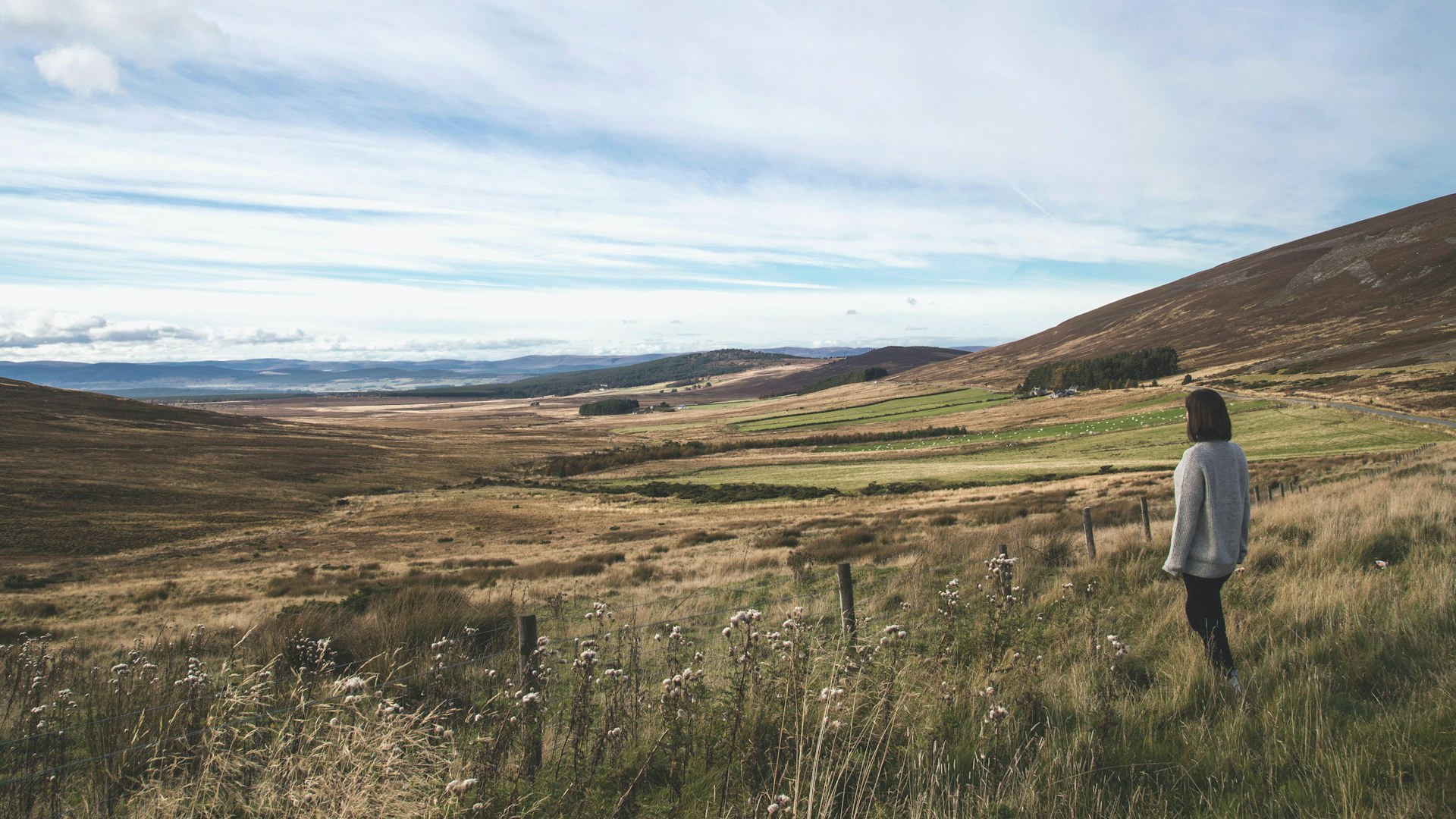 The UK Government risks missing a major opportunity to reverse the country's catastrophic declines in nature, if an announcement made on Midsummer's Day is anything to go by.
Environment Secretary George Eustice announced that the Yorkshire Wolds and the Cheshire Sandstone Ridge will be considered for status as areas of outstanding natural beauty (AONBs), while the existing Surrey Hills and Chilterns AONBs could be expanded.
The Government also agreed more money is needed for nature recovery in protected areas, and said it is launching a programme to fund farmers and landowners in these landscapes to help nature and people through projects such as creating ponds, improving public access, and reducing carbon emissions and plastic use on farms.
All good. Protected areas are hugely important. The plans will be welcome locally, and hopefully herald further financial incentives for farmers to take nature-friendly actions.
But all of this was the Government's much-anticipated initial response to a major review of the country's protected areas. And as such, it screamed poverty of ambition.
In 2018, the Government commissioned an independent review by Julian Glover to look at England's national parks and AONBs. Glover reported in 2019, recommending national landscapes have a new mission to boost nature and tackle climate breakdown – including by creating wilder areas – alongside improving access to protected landscapes.
With the UK ranked as one of the world's most nature-depleted nations – and with over half of our species declining and one in seven tumbling towards extinction – the Government's announcement on 24 June was an opportunity for it to think big, bold and wild.
Instead, we got a damp squib. The Government announced no clear plans for boosting biodiversity or for supporting nature's recovery in protected areas. There was silence on Glover's recommendation for wilder areas.
Ministers also appear to be straying into a box-ticking exercise around the Prime Minister's promise that the Government will protect 30% of the UK's land by 2030.
A Defra statement accompanying George Eustice's announcement on the AONBs stated ​'the four areas being considered have the potential to deliver over 40% of the additional 4,000 km² required to meet the UK's commitment to protect 30% of our land by 2030, which under UK leadership at the recent G7 Summit, all G7 members have now signed up to.'
This spectacularly misses the big point – that nature is in a bad way in many of our national parks and AONBs. While putting a ​'protected' label on a landscape can bring many benefits, it doesn't mean ​'job done' when it comes to nature recovery – far from it.
As Rewilding Britain's Wilder National Parks campaign highlights, despite many excellent conservation initiatives British national parks are often woefully nature-depleted, and decades-old laws are hobbling the parks' ability to lead the way in tackling the nature and climate crises.
In England's national parks, three-quarters of Sites of Special Scientific Interest are in a poor condition and often in a worse state than elsewhere. The parks have average woodland cover of just 15%. Many key species are missing or in decline.
So protected areas are not magic wands. If the Government limits its ambition to simply lining up more protected areas and expanding others – so ministers can claim to have protected 30% of the UK even as habitats and biodiversity levels continue to collapse – a huge opportunity to deliver real-world nature recovery will be missed.

The Government says it will respond in full to the Glover Review later this year. The opportunity is still there for ministers to take large-scale positive action by ensuring wilder national parks that can lead the way for a healthier, more nature-rich Britain.
This would boost biodiversity, create more carbon dioxide sinks, reduce flooding and improve water quality – while offering more opportunities for communities and local economies, and for people to reconnect with nature and wild places.
That's why we're calling on the UK Government and devolved administrations to create core rewilding areas on public land across 10% of our national parks. The Government can achieve this on public land and regardless of action by private landowners – with peatlands, moorlands, woods, rivers and seas restored, and no need for loss of productive farmland.
Another 50% of the parks should be nature recovery areas – with a mix of habitats, wildlife corridors and land uses, opportunities for farmers on marginal land, and Government financial support for nature-friendly agriculture.
Ministers should also introduce fresh legislation to modernise the key Acts of Parliament – some of which date as far back as the 1940s – covering national parks. As planning authorities, the parks can restrict built development but currently have few powers to restore and protect nature.
Without major rewilding of our national parks – and without a strengthening of the environmental purposes and resources of our protected areas – the Prime Minister's 30% by 2030 pledge will remain hollow.

© David Morris / Haweswater

© Wild Ennerdale

© Susan Wright

© Mark Hamblin / scotlandbigpicture.com