Extinction? Re-pelican.
'Rebirding: Rewilding Britain and its Birds' offers a bold look at the past, present and future of our avifauna.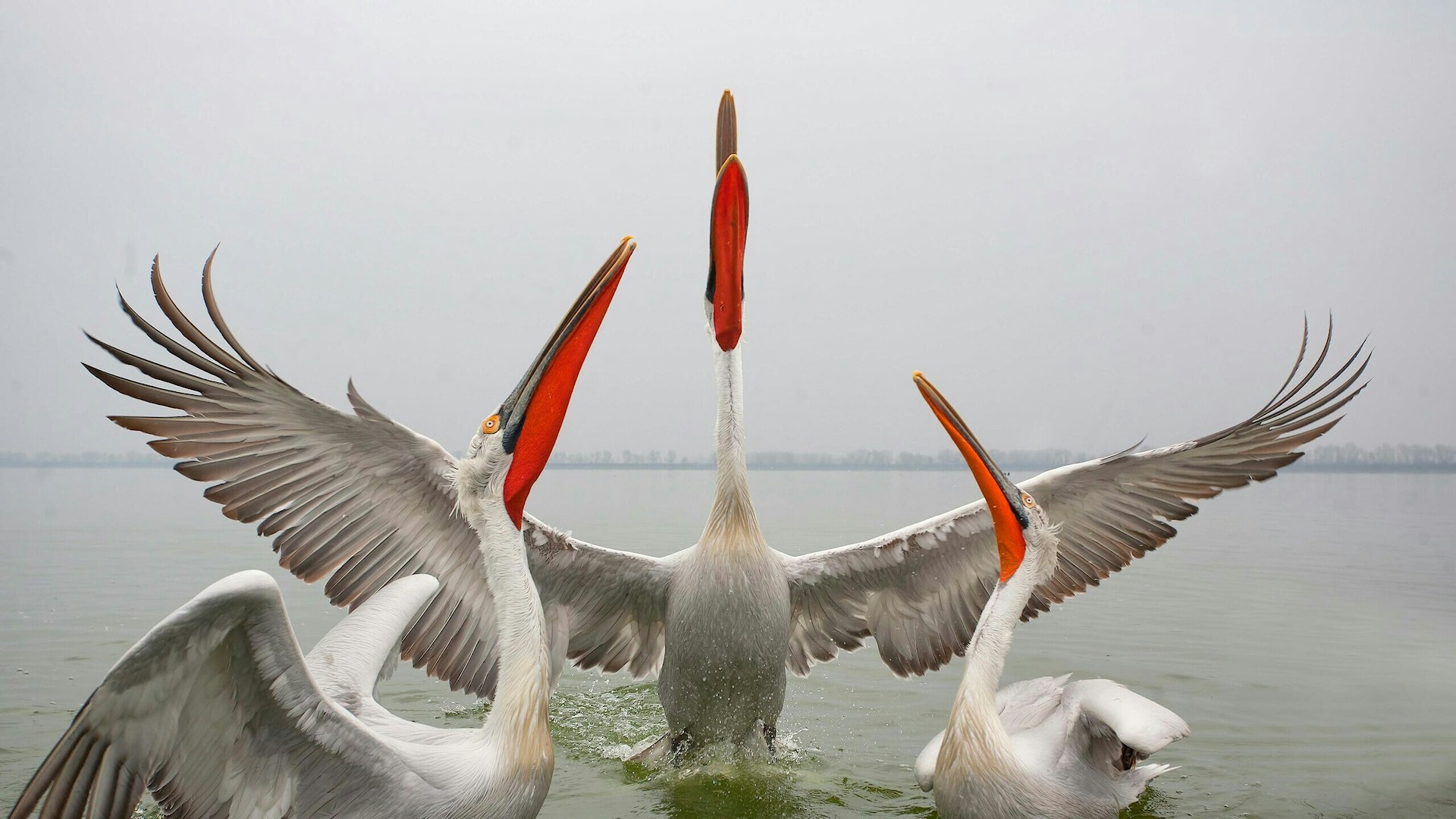 Benedict Macdonald is a naturalist, wildlife documentary filmmaker and the author of the newly published book Rebirding: Rewilding Britain and its Birds. Rebirding describes how many of our familiar birds evolved to thrive here in wilder landscapes, and highlights the potential for abundance to return, if we have the vision and the will.
Here Ben tells us how documenting nature around the world has shaped his views on conservation in the UK, how we might reclaim the value of ​'scruffiness' — and what role pelicans might play in a revitalised future for our wetlands.
Can you remember what first sparked your fascination with nature?
I never remember the moment of fascination itself, but I do remember that by the time I was five, I would make weekend visits to Berkeley Castle Butterfly Farm. I was entranced by watching the butterflies drinking salts from my fingertips, and I began a collection of ones passed to me by the lady running it — after they had died of course.
I released my first wild butterflies in my second year at primary school, the kids all gathered round and it was great fun. They were peacocks and small tortoiseshells, after raising them from caterpillars found in clumps of nettles.
Even in my own childhood, small tortoiseshell caterpillars were incredibly easy to find – now you can see fewer than ten in the course of an entire summer.
Early family holidays to the Welsh coast, and Norfolk, transformed my love of flight into a lifelong love of birds. The chough was my elusive nemesis for years. As I've written in Rebirding, choughs are what would happen if you took your local crow to a stylist.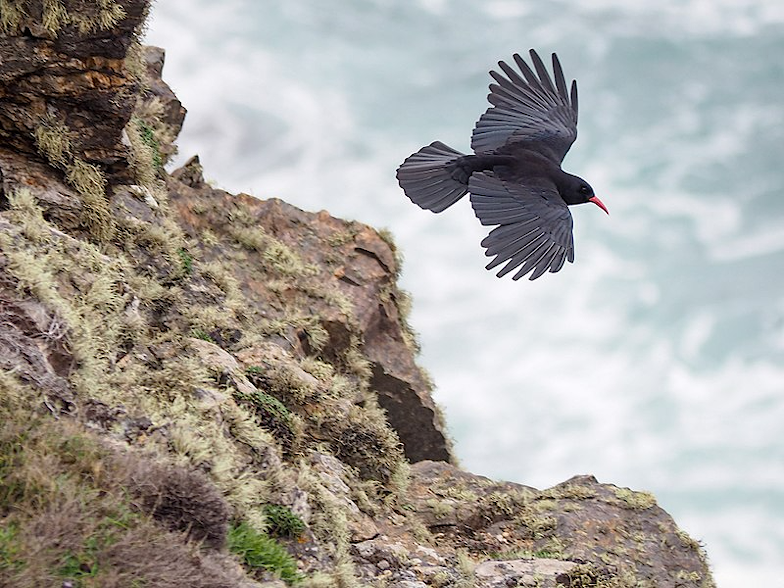 They're just improbably glossy. It's the first bird for which I have a written record: 2nd April 1996, St David's Head, Pembrokeshire. It finally landed right beside us — and my father threw it a sandwich. This has always seemed an ecologically equivocal thing to do, but it kept the curious bird's interest.
Since then, I've been fortunate to travel around the world, as a naturalist and film-maker, and see many more incredible species and ecosystems – many of them now sadly on the brink of destruction.
You write about the decline of birds close to where you live, in the Forest of Dean. Can you summarise what's happened there?
When I first started visiting the Forest of Dean, I always thought of it as paradise. The dense walls of spruce and larch seemed forbidding but enchanting and the cathedral oak trees, with very little underneath, seemed impressive.
The more you a study a place, however, the more you begin to see what's missing.
Most of the forest is a crop. The oaks are remnants, islanders between the conifers.
Marsh tits and garden warblers have vanished as the scrublands on the forest floor have slowly been eroded by deer – and forestry tidiness. Willow tits have become extinct, yet as late as 2010, we recorded sixteen territories.
Extinction is happening in a very short time. Species that in my childhood were famous and abundant – wood warblers and pied flycatchers – are now virtually gone.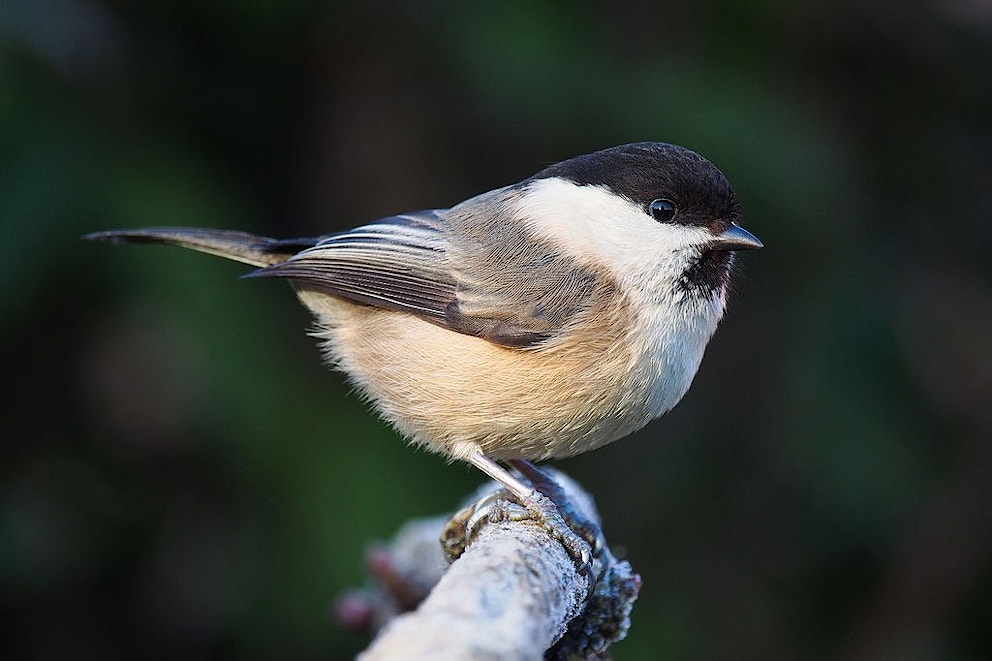 A lot of what we are seeing in the Dean is what scientists would term extinction-debt. Even as you watch certain populations, they are already doomed to extinction by default of a series of events that have happened in the past.
One example is the lesser-spotted woodpecker. It is under siege on every front. It needs standing dead wood to survive – but those trees are hard to come by in landscapes managed for forestry. It needs a bounty of caterpillars, but these diminish, by every known indicator, every decade.
Undue competition from great-spotted woodpeckers hampers their chances of breeding success – but this is only happening because starlings, which compete with great-spotted woodpeckers for nest sites, have vanished from our woodlands. Often, the chain of events leading to such extinctions is long and complex.
If the Dean was a resilient, balanced and robust ecosystem – rather than a timber crop with some areas for nature – we would not be seeing these declines.
When you wander through Poland's Bialowieza Forest, the air is silver with wood warbler song. Even the New Forest, far from perfect, still contains a ​'core' ecosystem of ancient deciduous trees. Here, hawfinches, spotted flycatchers, lesser-spotted woodpeckers and many other species dependent on mature, diverse landscapes are faring far better than the Dean.
Indeed, the New Forest is acting as a time-warp, a buffer against woodland bird decline. Huge areas of decay, insects, maturity, diversity. If the Dean were rewilded, its conifers removed and its structural diversity restored through the return of native herbivores, we would begin to see a much richer landscape.
Temperate woodlands are remarkably resilient. As Knepp has shown, even in a staggeringly small space of time, our wonderful lost oak-lands can begin to recover and thrive.
What prompted you to write Rebirding?
In 2014, I began writing Rebirding in the certain knowledge that conservation in this country is failing, the birdsong around us is dying out every year, yet surely we have all the resources, skill and the powerful nature lobby to turn things around. I hope that in its small way, Rebirding will do for the UK what Netflix's Our Planet (whose Jungles and Grasslands programmes I worked on for three years) is beginning to do for worldwide conservation – to make people realise that nature is essential, profitable and saveable.
Even now, we have all the resources and skill to effect a remarkable resurgence in nature. Most of all, we have the space: 94% of Britain isn't built upon, and huge areas are running on ​'negative' economies right now.
Travelling abroad — especially to national parks in eastern Europe — makes you realise quite how robbed and silent our own country is. It makes you angry that we settle for so little.
We applaud ten butterflies or a pair of swallows – yet even the outskirts of a village in Poland or Hungary, let alone a national park, teem with hundreds of swallows, thousands of butterflies, and entire species – like red-backed shrikes and wrynecks – driven out of Britain primarily because of invertebrate removal.
In much of Europe, life thrives in abundance we have long forgotten. It's time to see what's missing — and expect more. We have the determination, economic and social arguments to achieve this within the conservation movement.
Often, however, self-limiting beliefs kill many wonderful ideas before they even get put in front of government. Our nature charities, especially, have a duty to ask for more.
What did you learn most from researching the book? Were there any big surprises?
The long-forgotten role of megafauna, and cornerstone species such as wild cattle, horses, beavers and elk, is key to understanding how best to ​'manage' for our birds in the future.
This hadn't really occurred to me in the early stages of writing the book. I was advocating orchards for helping a return of wrynecks, without really thinking about what wrynecks did before old orchards.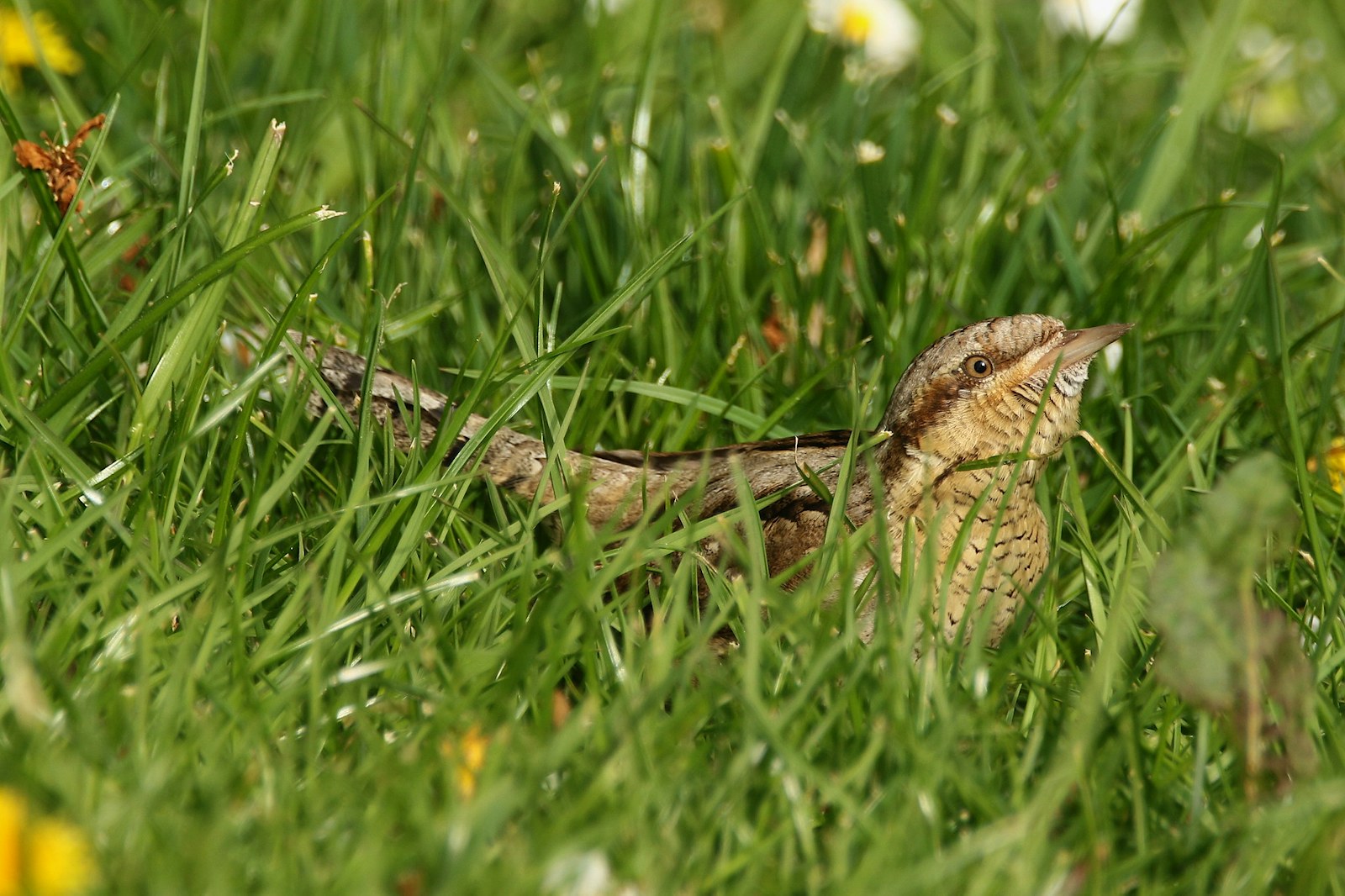 The vast majority of our birds are evolved to exploit dynamic mosaic habitats – but it was the wonderful animals we once had that created and ​'gardened' such habitats in the first place.
Take the turtle dove or red-backed shrike. Both nest in dense thorn cover, but feed primarily on disturbed open ground. These are the birds of a ​'Serengeti' type landscape that we have long forgotten.
Every time you watch a robin following you with your garden hoe, it's fun – and exciting – to remember that it once followed in the wake of an equally disruptive wild boar. Large herbivores are the original site managers of the United Kingdom.
Given a chance, they remain eminently capable of managing for a whole range of species that do not, in fact, require tortuous and expensive action plans to survive.
Of the species lost to Britain, which do you most regret not being able to see here?
The fact that every other European country can enjoy the wonderful sight of a red-backed shrike stocking its thorny larder with unhappy lizards or mice, and we cannot, strikes me as the most senseless loss of a species from our countryside in recent times.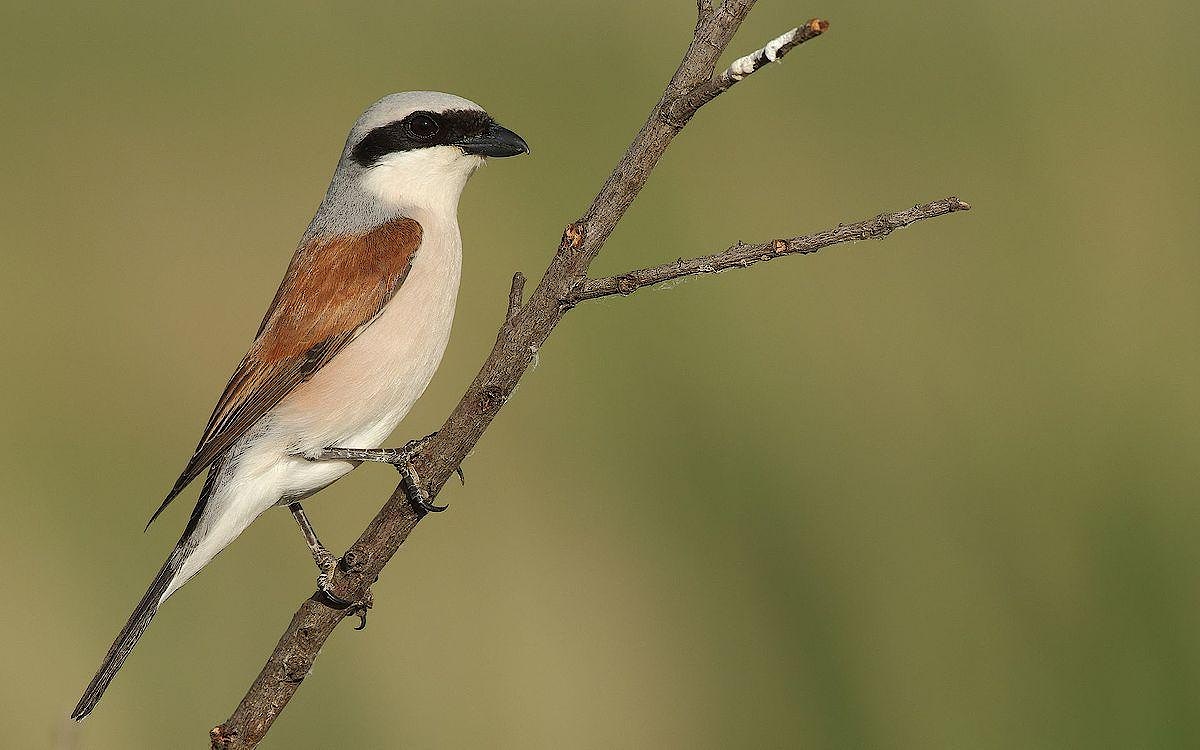 Red-backed shrikes are the canaries in the mine when it comes to large invertebrate abundance. Up to 80% of their diet consists of beetles, in numbers we have all forgotten today, and beetles have in fact declined across Britain not just since the 1970s, but at least since the 1850s.
In a Polish or Hungarian meadow system, you can find twelve pairs of red-backed shrike in a single meadow. Britain does not have even one breeding population left.
There is no substitute, with such species, for a full restoration of our vanished invertebrate abundance, something, again, that is being seen at Knepp with its small herds of free-roaming animals. Dung beetles, in particular, benefit from the presence of free-roaming cattle herds, but most farms are now deserts for them. Avermectins, the standard worming drug, sterilise modern cow dung and wreak immense damage on insect communities in the soil.
This is one of the reasons why a Romanian cattle pasture will still be crawling with beetles – and a paradise for shrikes – and a modern British farm will not.
As larger rewilding projects get underway, and free-roaming animals return to our countryside at a landscape-level, I am sure that in my lifetime we'll see the triumphant return of the Butcher Bird as well.
And which of the current reintroductions or recolonisations gets you most excited?
The decision to reintroduce white-tailed eagles to the Isle of Wight is particularly inspiring.
It's a smart decision, because birds from here will colonise a range of sympathetic sites with little farming conflict – such as Poole Harbour, the New Forest and many of their other known coastal haunts.
The fact is, this eagle should actually be the ​'standard' large bird of prey drifting over many of our coasts and villages, as it was even three centuries ago.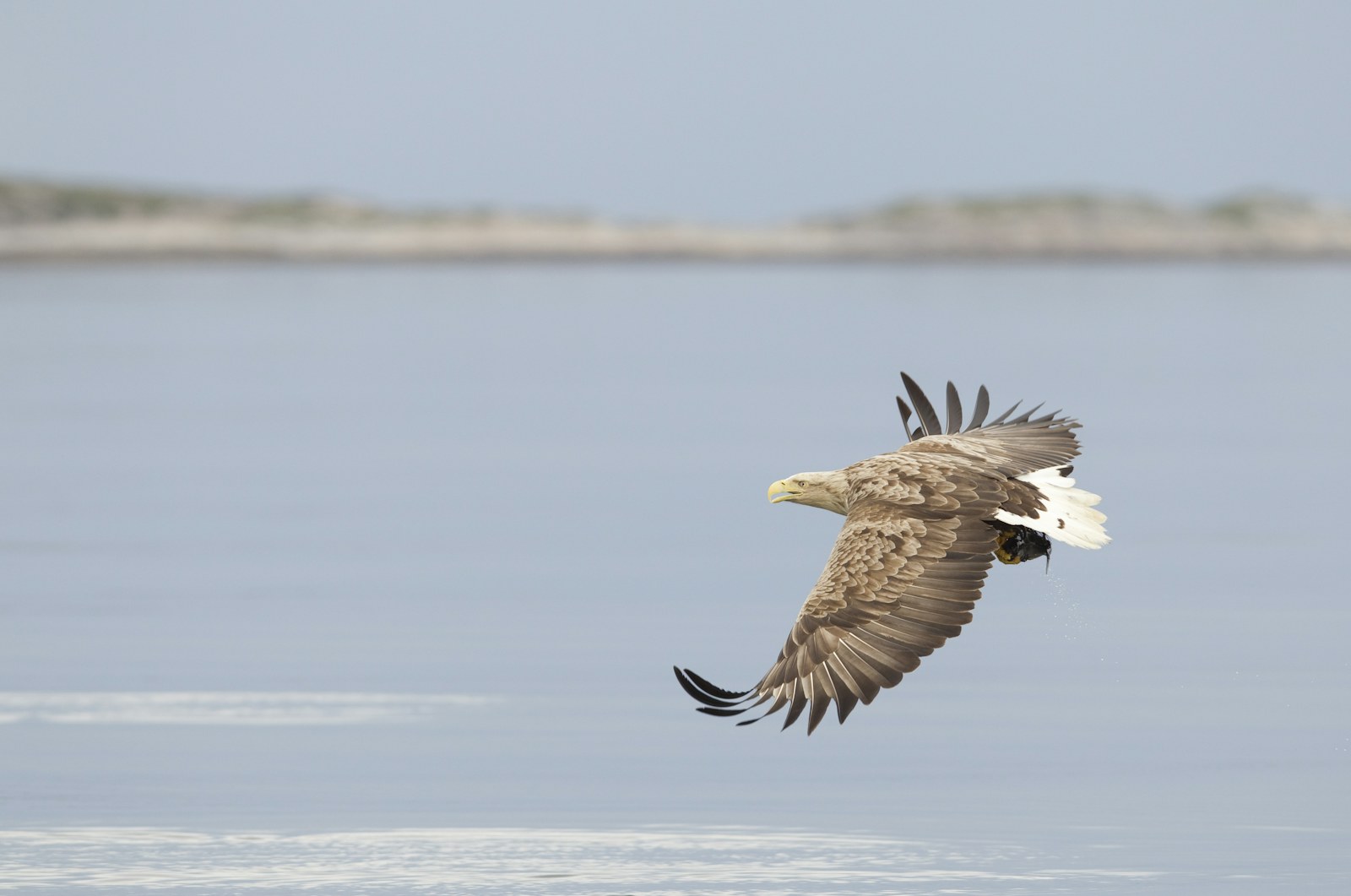 When I've travelled to the Volga Delta in Russia, you can see these eagles nesting beside villages; they are useful scavengers of fish waste, and it's not uncommon to see them in their dozens. They are also northern Europe's vulture-equivalent.
We know from the vast numbers eradicated from Scotland in recent centuries quite how many eagles the British landscape is designed to support. Seeing them spread along the south coast, where they have only vanished due to centuries of persecution, will feel like the robbery of previous centuries is finally being reversed.
A good deal of Rebirding addresses the economic benefits of rewilding, particularly around ecotourism. In your research, did anything about the economic case surprise you?
The honest answer is no. You have only to spend one evening at Ham Wall in Somerset, with thousands of people of all ages gathering to watch the starling murmurations, to glimpse the economic potential of nature if fully realised in our country.
Any digging into the comparative economies of, say, grouse shooting as opposed to nature watching, in similar areas, then yielded the expected result that nature fuels a section in the economy worth billions each year – and that's even before we've reinstated true national parks and many of our lost charismatic animals.
You write: "[T]he inability for many nature reserves to embrace scruffiness is why many of our counties already have more avocets than they do willows tits or spotted flycatchers." What do you think we need to do to make ​

'

scruffy' a good thing?
A lot of this comes down to the human conservation ego. Take on a reserve, carefully segregate its habitats and ​'manage' it, and you prove you are doing something and justifying your salary and grants.
No matter if the bramble and elder has gone. You act as the mini land-God of that reserve.
Nature, however, is inherently scruffy. It does not respect human rules. Willow tits, for example, require festering decay in elder, birch and willow. This only happens by literally leaving a habitat to rot.
Most conservationists are the worst outcome a willow tit could hope for: they effect order, where there should instead be chaos.
How do we solve the tidiness problem? It's very difficult. Our SSSI system is devastating to the potential of nature, because it effectively enforces the idea that the countryside should be a neatly-kept garden.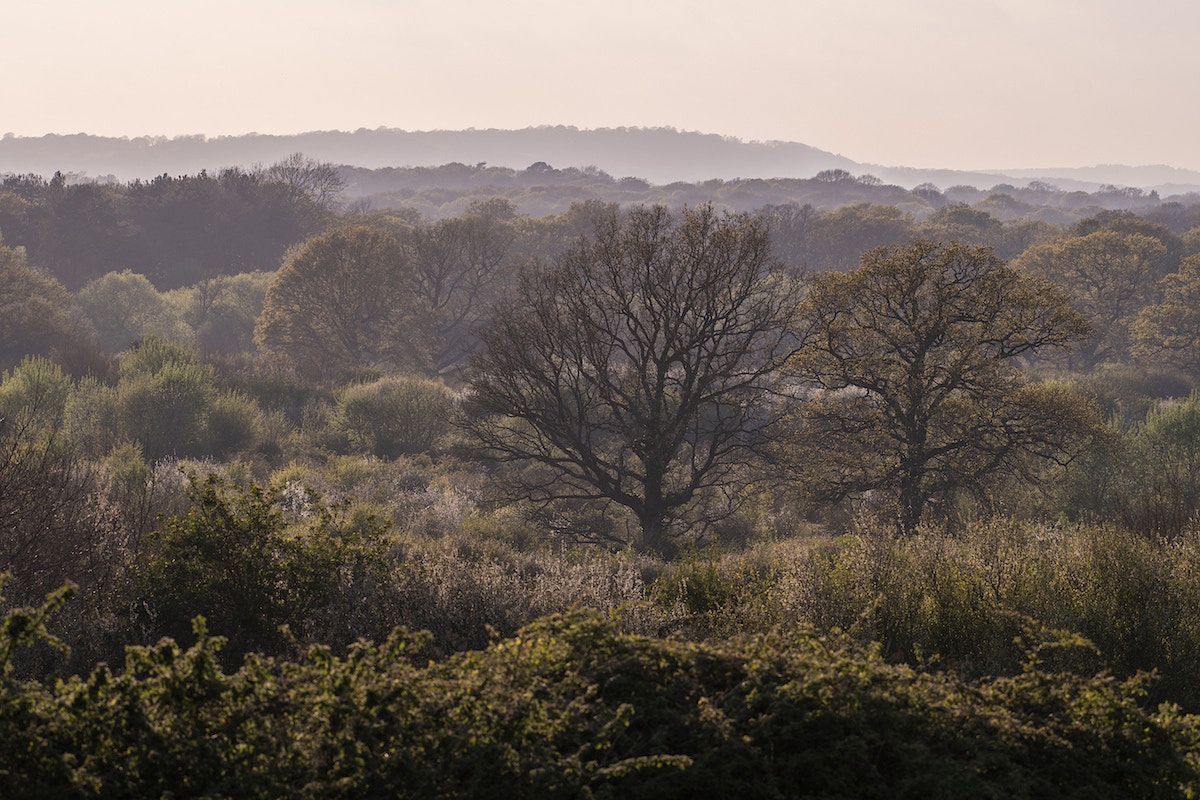 Vast amounts of paperwork underlie the repression of our more chaotic habitats. Knepp is doing an excellent job of selling ​'scruffiness'. But we also need top-down directives from the CEOs of our nature charities, telling their reserve managers to respect dynamism and chaos, and front-page headlines in their members' magazines.
The classic argument in response is that ​'scrub will take hold'. Good! Scrub accounts for more specialist and declining species than any other British habitat except aged wood-pasture.
Turtle doves, long-eared owls, willow tits, nightingales and many other species now often thrive best in areas like abandoned industrial sites or wastelands. We need to study these sites, and then perhaps create ​'Chaos Reserves' where free-styling nature is left in charge.
At the same time, on larger sites, you also need the large herbivores to compete with the scrub and keep the landscape dynamic. A small army of Exmoor ponies or old English Longhorns, for example, are the oldest scrub managers of all.
Who would you most like to see reading Rebirding?
There is an inherent risk with conservation that we become part of a closed conversation. Outside of that conversation, nature continues to vanish.
We feed back to one another, praise one another's work, but in truth, the only capital that nature understands is land. If you can't put nature somewhere, then say where that should be, then actually put it there, you have achieved nothing.
So getting this book to key landowners, particularly estate owners, the Forestry Commission and decision-makers, is going to be key.
It's a very ​'impersonal' book in that it simply points out how and why the economics, and the wildlife, aren't working – it doesn't have a bad word to say about any one person and I carefully wrote it that way.
I want Rebirding to reach those not already in the conservation room. If they realise that nature acts in their interest, and not against, then it will have been worth writing it.
You've been around the world in search of wildlife. If you could only return to one place, where would that be and why?
Whilst I've been awed by the teeming grasslands in Kenya's Maasai Mara and the jungles of Borneo and Sumatra, I must admit that eastern Europe remains my favourite place.
It shows what is possible, both in terms of ​'wilderness' habitats but also remarkable, effortless sharing arrangements between people and nature.
Poland's Biebrza Marshes can teach us so much about rewilding. You have your natural processes, the rivers shaping the land, the elk – but those elk also wander through villages and I've watched them being ​'shooed' by old ladies. You also have amazing sympathetic farmlands.
The villages are filled with willows and blackthorns – with nightingales and roadside butterflies on verges nobody has thought to mow to the ground. Farmers are deeply involved in the landscape, being paid to graze their cattle across huge areas. It's a practical wildland – and that's something we should all aspire too; one shared between people and animals, with ecotourism as a practical, verifiable driver of people's livelihoods and jobs.
Have you trademarked any souvenir designs for pelicans in Somerset yet?
We map out in Rebirding how much larger the Avalon Marshes need to be to support pelicans, but increasingly, I'm confident they could survive in smaller areas than I've proposed, perhaps only four times the current size of Somerset's marshlands.
I've always envisaged a colony nesting on Noah's Lake, at Shapwick Heath. There's an island in the middle that is genuinely perfect for pelicans.
To aim for one self-sustaining colony of Dalmatian pelicans by 2050 would be enormously ambitious — but also achievable.
It wouldn't be a gimmick, either. Wetlands of the scale needed to support pelicans would, by default, see vast increases in other vanishing species, whether reedbed-edge cuckoos or floodplain species like black-tailed godwits.
After that, let's work on the souvenirs.
Rebirding: Rewilding Britain and its Birds is published by Pelagic Publishing.