Bringing back a little magic – rewilding lessons from Denmark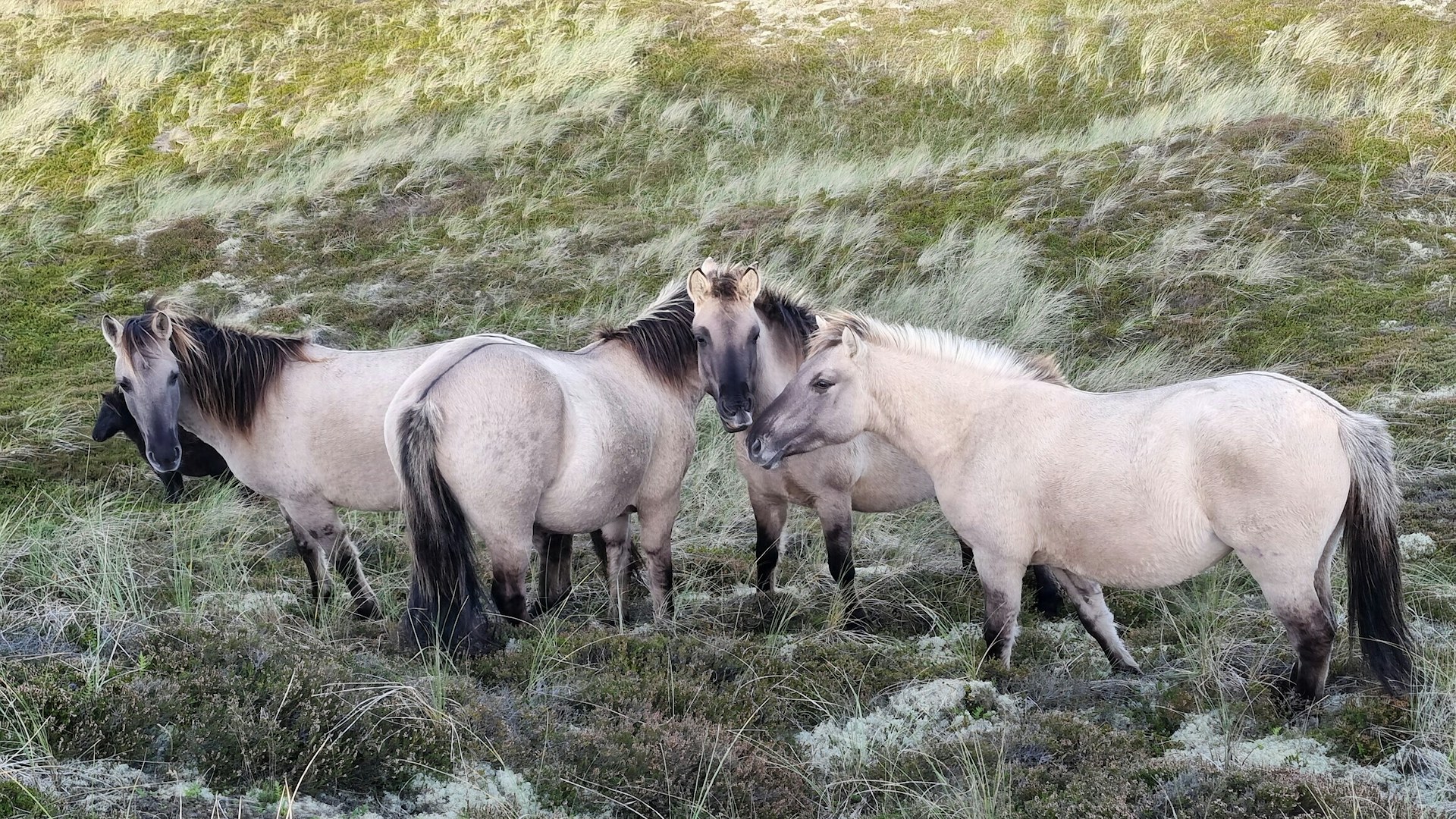 Rewilding Manager Sara King returns inspired from Denmark at the progress they're making in bringing large herbivores back to the landscape. There's so much we can – and must – learn from our rewilding cousins across Europe.
There are many fantastic rewilding projects in Britain, and I'm lucky to be able to visit lots of them as part of my role as Rewilding Manager, to learn about new approaches and provide support and advice across the Rewilding Network. But it's so important to look a little further afield for inspiration and knowledge, too. So, I jumped at the chance to visit Denmark on a study trip this October with fellow rewilders to visit a range of sites and hear about their new ​'Nature National Parks'.
I got to take part in the trip as a member of the Large Herbivore Working Group, a collaboration of eNGOs, consultants and landowners who are working collaboratively to integrate wild herbivores into the UK. By ​'wild herbivores' we mean the likes of elk and bison and semi-wild herds of ponies and cattle, whose presence in a landscape can be transformative in helping restore natural processes, creating diverse habitats and, ultimately, restoring bioabundance.
Through the working group, members such as the Wildlife Trusts, the Lifescape Project, vets, experts and many Rewilding Network members are compiling research and sharing knowledge in a bid to remove some of the barriers to returning them to Britain.
Four take aways from the trip
In the spirit of knowledge sharing, here are four key things I took away from the memorable trip.
1

. Wilder national parks can be achieved on public land

The group were excited to begin the trip with an announcement about an incredible new initiative by the Danish Government: an impressive 15 new national parks are to be created on publicly-owned land, run by the Danish Nature Agency!

What's striking about the parks is that forestry practices will cease and the primary purpose will be nature. This is a feature that we and others have been campaigning for in Britain's national parks in recent years, and at last here is a real life example that we can learn from.

And it is large herbivores – including Exmoor ponies, konik ponies, cattle such as long-horn and Highland, as well as elk and bison – which will be central to creating a mosaic of habitats in them. These new areas will be open for locals to enjoy too, so the parks will also benefit the health and wellbeing of nearby communities.

2

. Semi-wild herbivores create diversity

By roaming across large areas, these animals will create complexity in the landscape, providing opportunities for many different species to feed and live. Bison and elk – or moose in Denmark – are also being introduced in herds to push over and browse trees, creating deadwood and open areas where a variety of plants can start to grow.

Herbivores are central to these rewilding sites, and we were lucky enough to see several of the semi-wild pony herds during our visit on the rolling sand dune hills and heathland which are just beginning to be restored.


The parks are also being colonised by small numbers of wild wolves. There was a tangible buzz of excitement through the group at the thought of these wild beasts being present in our surroundings! Disappointingly, we didn't see them, but they are a key part of the national park's strategy.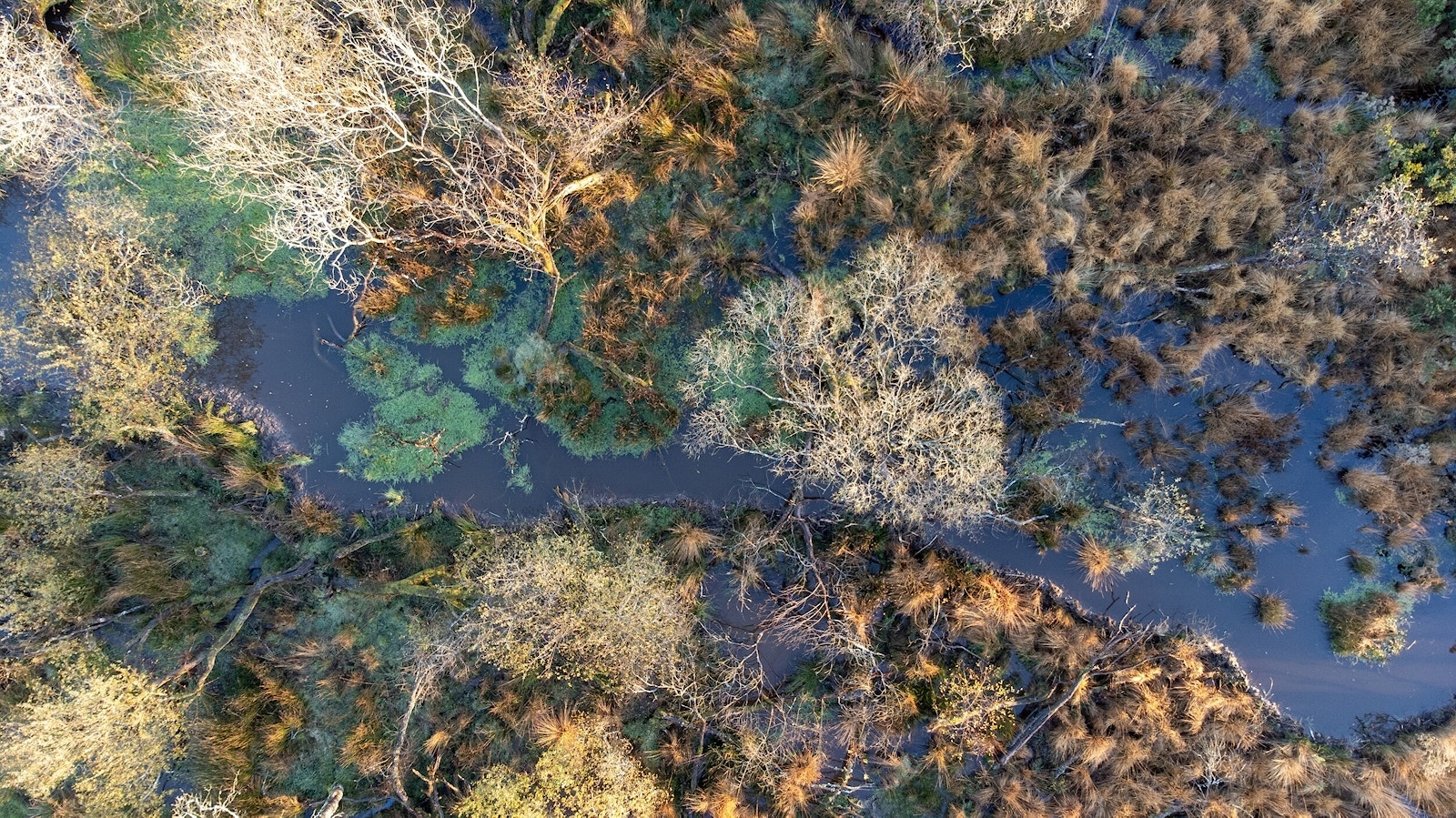 The Rewilding Network
Through the Rewilding Network we bring together rewilders from across the three nations so they can connect, inspire and support each other to create a wilder Britain that benefits us all.
3

. Rewilding can support people

Throughout the trip, we met many people who are working in or accessing these landscapes. Ecologists, researchers, land managers, graziers, local people and tourists all have a place within rewilding projects. It's hoped that as the sites progress, they'll provide even more opportunities for people to visit and enjoy.

All sorts of new nature-based enterprises are being created, including one group we witnessed harvesting moss in one of the woodlands to sell at Christmas markets.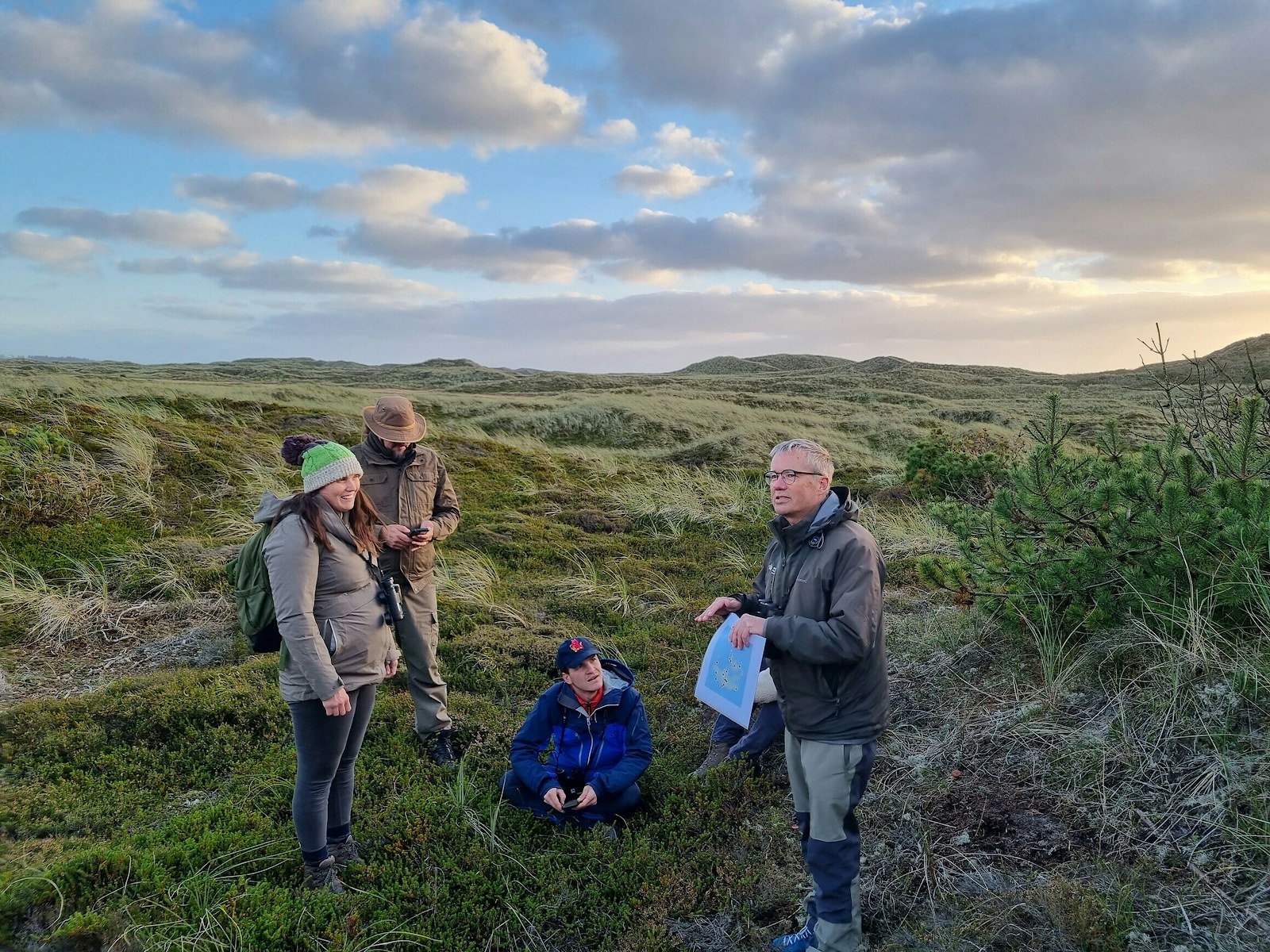 4

. We are more than the sum of our parts

Rewilding is a relatively new field, where we are still innovating and learning, so collaborating with professionals and enthusiasts from a range of different backgrounds is essential. Many projects in Denmark are facing similar challenges and opportunities as in Britain, and there is a huge advantage to learning from each other, whether that be how to navigate encouraging public access, how we could be running our national parks, or simply how natural herbivores behaviour can have the most effective impact in restoring nature

I was blown away by the knowledge and expertise within the group – from natural capital, legislation and disease control to large herbivore behaviour and wellbeing, the combined group experience was incredible. Together, we can apply this knowledge to help unblock some of the rewilding challenges we face in Britain and have a bigger impact than working in isolation.

Here at Rewilding Britain we'll certainly be sharing the insights from the trip through the Rewilding Network so that others can benefit from it. We are also completely inspired by this shining example of how national parks which benefit both nature and people really can be achieved on public land with government support. We will continue to push for Wilder National Parks here in Britain. It can be done!

Thank you to everyone who made this trip possible, including the Large Herbivore Working Group, the Wildlife Trusts, Rina Quinlan, and the Danish Nature Agency.
Find a rewilding project
Who could you be connecting with?
Find a project