Rewilding and the biodiversity crisis
Rewilding, with its big-picture approach to restoring nature, can play a vital role in reversing biodiversity loss, helping fix the living systems on which we depend.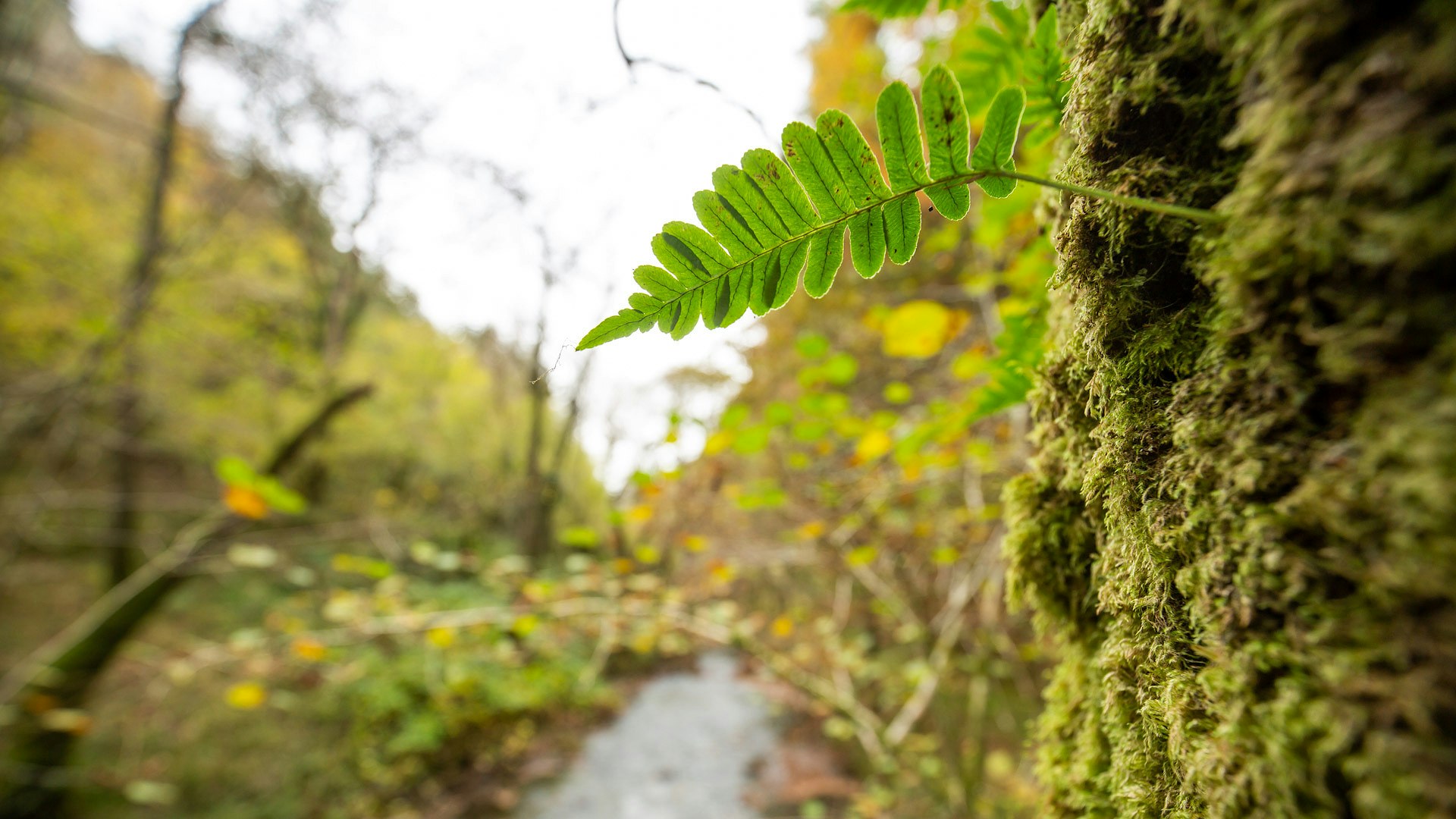 Rewilding, with its big picture approach to restoring nature, can play a vital role in reversing biodiversity loss, helping fix the living systems on which we all so crucially depend.

Biodiversity is in steep decline across the globe, with wildlife populations having decreased by an average of 69% since 1970.[1] Here in Britain, the most recent comprehensive ​'health check' of our wildlife, the 2019 State of Nature report, revealed that 56% of our species are in decline and 15% threatened with extinction.[2]
This isn't only deeply concerning because plants and animals have a right to thrive and because they make life on Earth a richer, more fascinating place, but because they also play a vital role in our own survival.
How rewilding boosts biodiversity
Rewilding is a powerful tool in tackling the biodiversity crisis, creating opportunities to not just halt species loss, but reverse it. That's because rewilding takes a big picture approach. Rewilding's emphasis on the large-scale restoration of ecosystems, to the point where nature can take care of itself (as we define it at Rewilding Britain) sets it apart from traditional conservation, which often focuses on the protection of a single species or type of habitat.
It's only when a diverse range of interconnected plants and animals are thriving that our landscapes are transformed into truly functioning ecosystems – with untold benefits for all sorts of species, including humans.

Four ways rewilding can help
We unpack the different ways that rewilding helps boost biodiversity:

Restoring ecosystems so life can thrive
Reintroducing missing species into ecosystems
Connecting up a mosaic of habitats for wildlife under threat
Tackling the climate crisis
Biodiversity literally means ​'biological diversity'. It refers to the huge range of living things in our natural world; plants, animals, fungi and even microorganisms like bacteria.
Each of these species joins together in ecosystems to maintain life on Earth – for humans too. Essentially, biodiversity supports us all, providing food, clean water and air, locking up carbon, and much more.
That means that if we tackle the biodiversity crisis we address the climate emergency too.
1

. Rewilding restores ecosystems so life can thrive

Rewilding is about helping the whole ecosystem recover so that the relationships between different species can properly function. Rather than focus on the survival of one particular plant or animal, rewilding's vision is of land and sea full of the rich variety of life.
Restoring natural processes
In many habitats, interactions between animals, plants and their environment have broken down, because certain species are missing or because the area is so fragmented. It's these ​'natural processes' that rewilding aims to kickstart, in a whole variety of ways, including:

reintroducing native grazing animals that rootle, scrape and encourage new plant growth

'

rewiggling' rivers, allowing them to braid and feed into adjacent wetland, giving home to wildlife in times of drought, and storing floodwater during periods of heavy rain
encouraging woodland to regenerate naturally – by reducing high populations of deer or sheep so that smaller plants can grow back by themselves first, and relying on birds and other animals to disperse seeds
Many of these natural processes take place silently in the background without us noticing, but they're crucial for maintaining healthy ecosystems, supporting the long-term perpetuation of biodiversity, and keeping us all alive.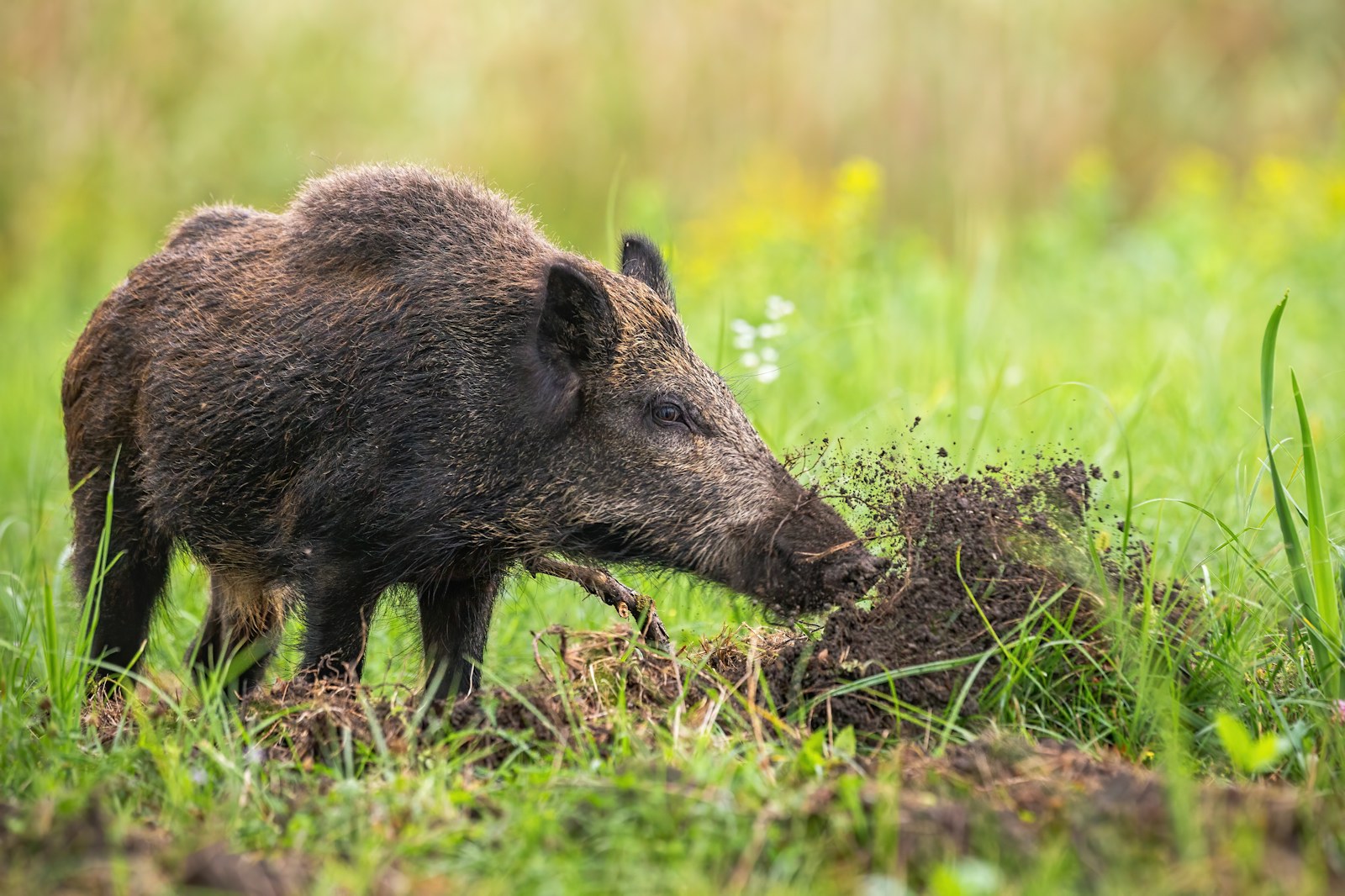 Creating a resilient food chain
The food chain is one of these complex processes that rewilding helps to sustain. Because species don't feed in isolation, with a whole variety of plants and animals part of the story, the food web only works properly in rich ecosystems.
Take, for example, white-tailed eagles, which sit at the top of the food chain as Britain's largest birds of prey. These majestic creatures rely on small mammals and fish to survive, mainly through scavenging. In a habitat with little biodiversity there's very little carrion around – because that depends on the presence of other predators – so the white-tailed eagles have to hunt more themselves. Yet in degraded habitats there are also fewer fish to be had, meaning the birds are more likely to go hungry.
But if we work to restore habitats, then carrion, fish and many other species become abundant once again, and the eagles can take their rightful and crucial place in the ecosystem. On the Isle of Mull, tourism inspired by white-tailed eagles accounts for between £4.9 million and £8 million of spend every year, supporting up to 160 full-time jobs on the island.[4]
---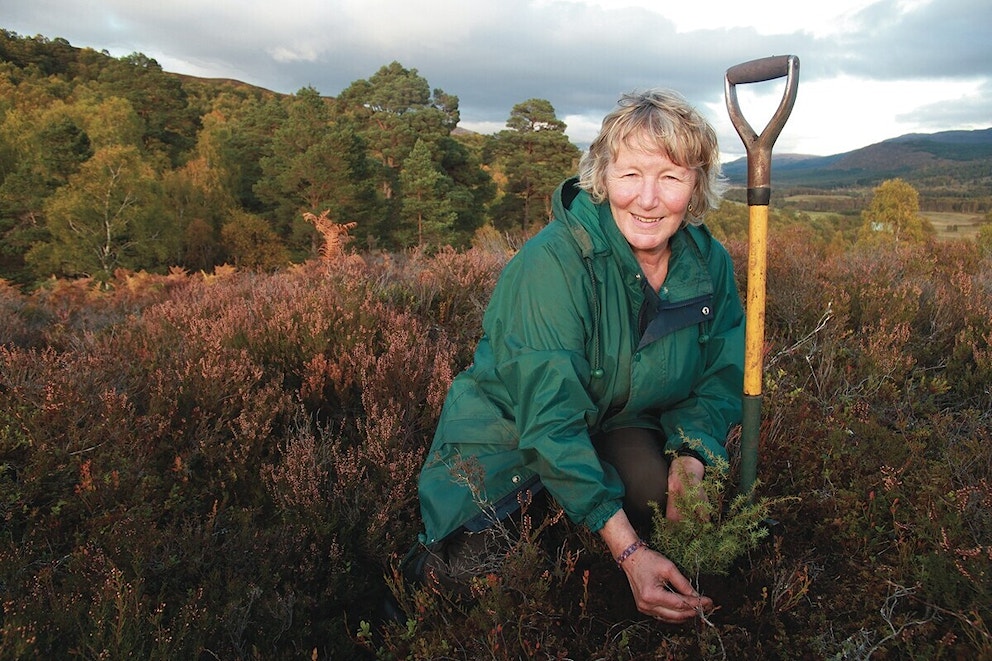 Rewilding win: From trees to eagles
At Dundreggan, a former sporting estate in the Highlands, native forest is now recovering from centuries of intensive grazing, and more than 4,000 species have been counted there, including golden eagles. There's no doubt the estate's developing woodland habitat played a large part in attracting them.

---
2

. Rewilding reintroduces missing species into ecosystems
Rewilding goes one step further than other conservation approaches, by actively reintroducing missing species to plug crucial gaps in the ecosystem – with a huge boost for biodiversity overall.
As novel as spotting beavers in Britain's waterways or imagining lynx in Scottish glens might sound, the point of species reintroductions is to re-forge key interactions between plants, animals and their environment where they've broken down.
Restoring keystone species
We're missing a number of key species here in Britain, without which biodiversity is poorer as a whole. The absence of apex predators, for example, has a knock-on effect on the resilience of our woodlands. Without species such as lynx and wolves (hunted to extinction in Britain) or wildcats (headed that way, but holding on in the Highlands), rising deer populations prevent vegetation from getting a foothold. As well as grazing heavily on new shoots, they tend to linger for longer in one place with no ​'fear factor' to keep them moving. While deer can be fenced out, with no grazing at all the forests become dark, uniform places with little biodiversity.
It's with this bigger picture in mind that a whole host of species reintroductions are happening across Britain as part of the rewilding movement. From projects to boost populations of wildcat in the Highlands to a feasibility study into returning lynx to Scotland to the recent reintroduction of free-roaming bison in Kent, they all share a vision of biodiversity thriving in its widest sense.

---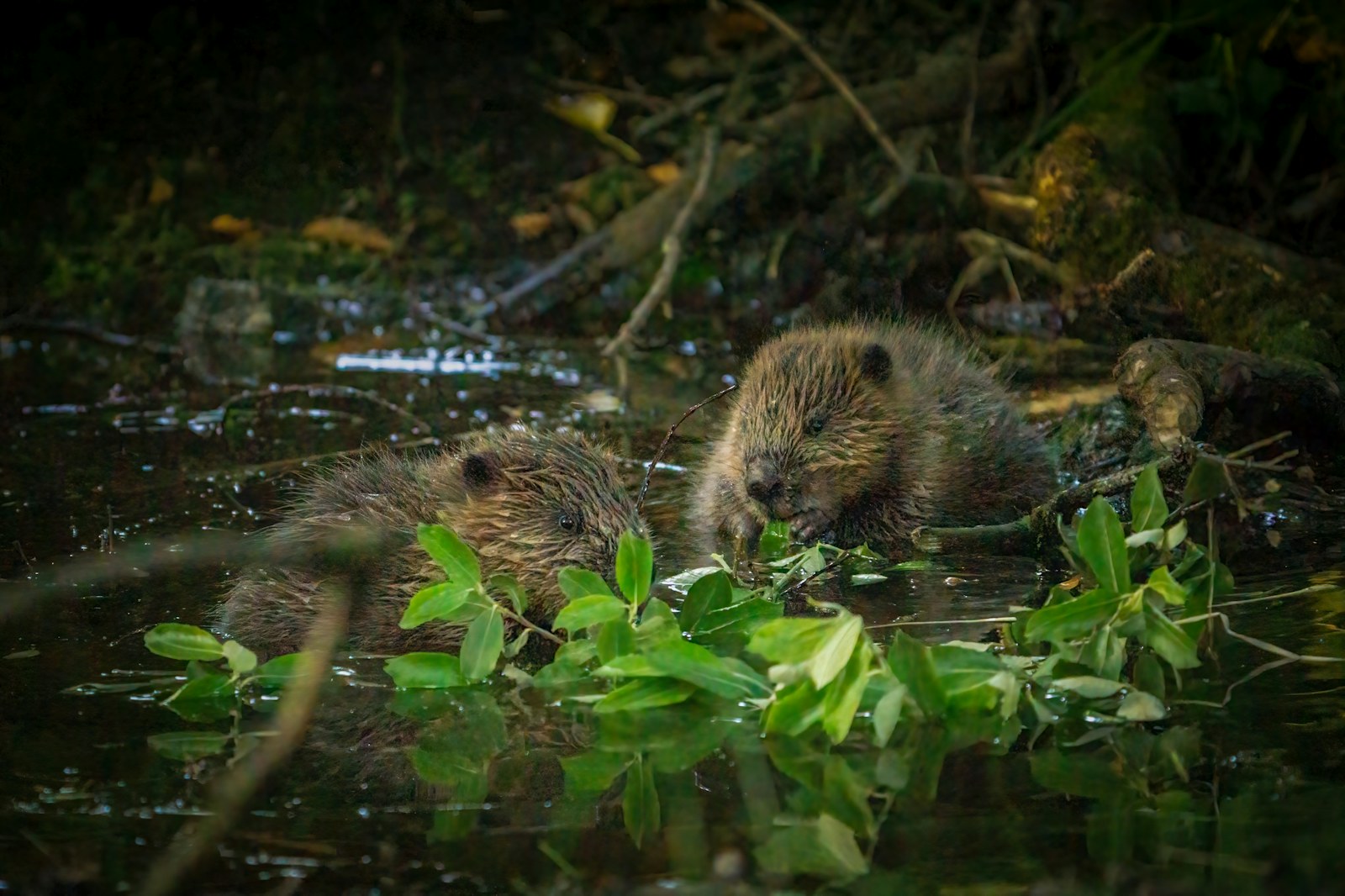 Rewilding win: Beavers in Cornwall
In one wild, wooded corner of Bodmin Moor, named Cabilla, a family of beavers – reintroduced several years ago – are busily re-engineering the landscape for the better by building their customary dams. Essentially, they make the dams to create a deeper pool through which they can safely enter their lodge in the riverbank – and these new bodies of still water play a vital role in rebooting the cycle of life.
At Cabilla, what began with insects swarming over the pools has led to fish, to birds, to other mammals. And today they even attract people, who visit the site for restorative rewilding retreats. Learn more in our video.
---
3

. Rewilding connects up a mosaic of habitats for wildlife under threat
At a time when biodiversity is increasingly under threat from habitat loss and a changing climate, rewilding encourages us to think joined-up. Quite literally. By restoring to health a variety of habitats and working to connect these together, rewilding gives nature the space it needs to thrive.
Wildlife doesn't fare well in small pockets of land. Species need to roam beyond the borders that we've set, be they fences, roads, the boundary of a nature reserve, or even a national park – especially when food may be scarce in one place. That's why rewilding projects are increasingly working together to provide a connected mosaic of habitats that can support biodiversity.

Nature recovery corridors
Weald to Waves is an inspirational example of a project designed to forge connections for fragmented wildlife, through a network of nature recovery corridors. Their vision for Sussex is a web of safe havens for nature that stretches from Ashdown Forest right down to the kelp forests near Littlehampton. Along the way, the network aims to take in not only iconic rewilding site Knepp Estate, but rewilded gardens, verges, farm hedgerows and restored rivers.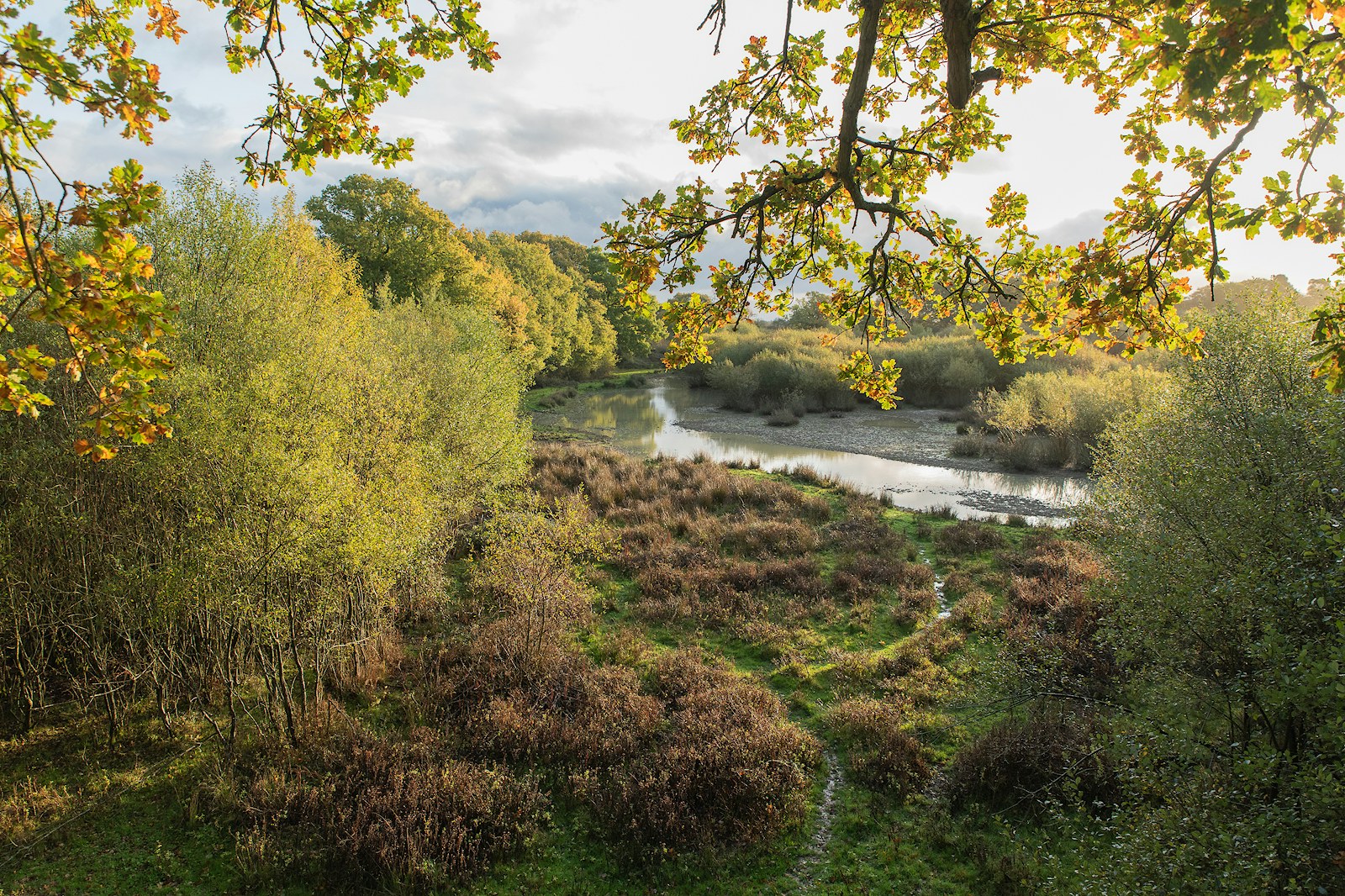 Projects like these are a helpful reminder that, although we may think of marine, land and freshwater habitats as separate entities, they're all connected. And many species, like sturgeon and salmon, spend different phases of their lives in different places and habitats. For nature to survive, we must take a big picture approach.
Easing climate adaptation
As our climate changes, bringing with it more extreme weather such as summer droughts, wildfires, and winter flooding here in Britain, wildlife needs all the space it can to move, and adapt to even tougher times ahead.
The US has long had experience with wildlife corridors to help animals navigate manmade landscapes, and in recent years has also been exploring helping wildlife navigate the pressures of the climate emergency.
Our own fragmented habitats in Britain make it hard for species to move northwards or away from sub-par conditions, so connectivity is a key feature of helping species adapt to changes in climate.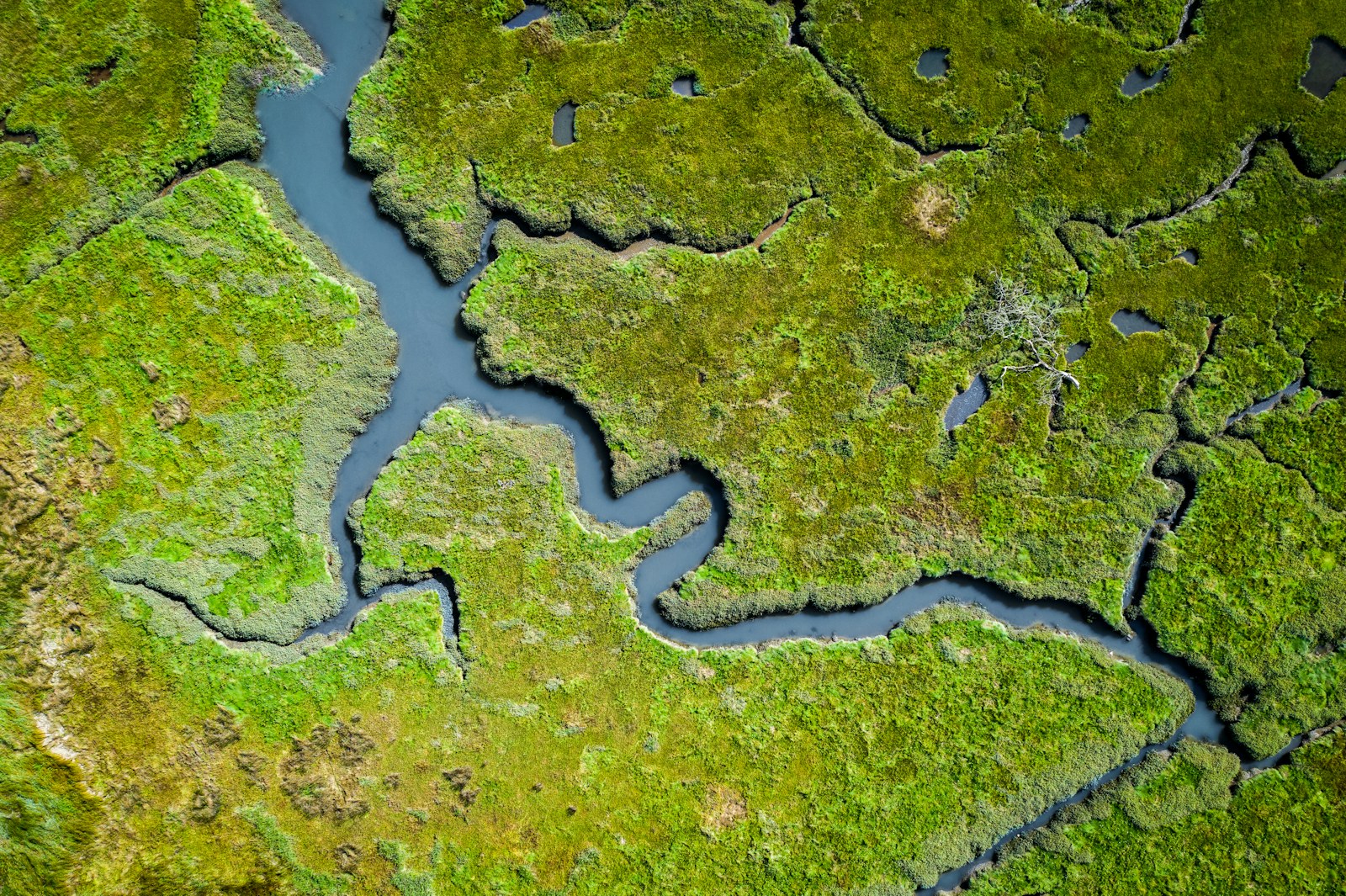 4

. Nature is our best ally in addressing climate change
Given that one of the most serious threats to biodiversity today is in fact climate change, any attempt to bolster biodiversity must seek to tackle climate breakdown too. That's why rewilding makes sense as a solution on many levels, for nature is in fact our best ally in the fight against climate change.
Trees, peatlands, saltmarshes and other ecosystems are perfectly adapted to soak up carbon dioxide and store it. We just need to ensure they're in a fit state to do so – and help them grow. Did you know that 12% of the UK's greenhouse gas emissions could be captured by restoring and protecting native woodland, peatlands, heaths and species-rich grasslands across 30% of Britain?[5]
There's even evidence that the presence of wild animals in landscapes and seascapes can increase these ecosystems' ability to absorb – and hold on to – carbon, through foraging, trampling and redistributing seeds and nutrients.[6]

---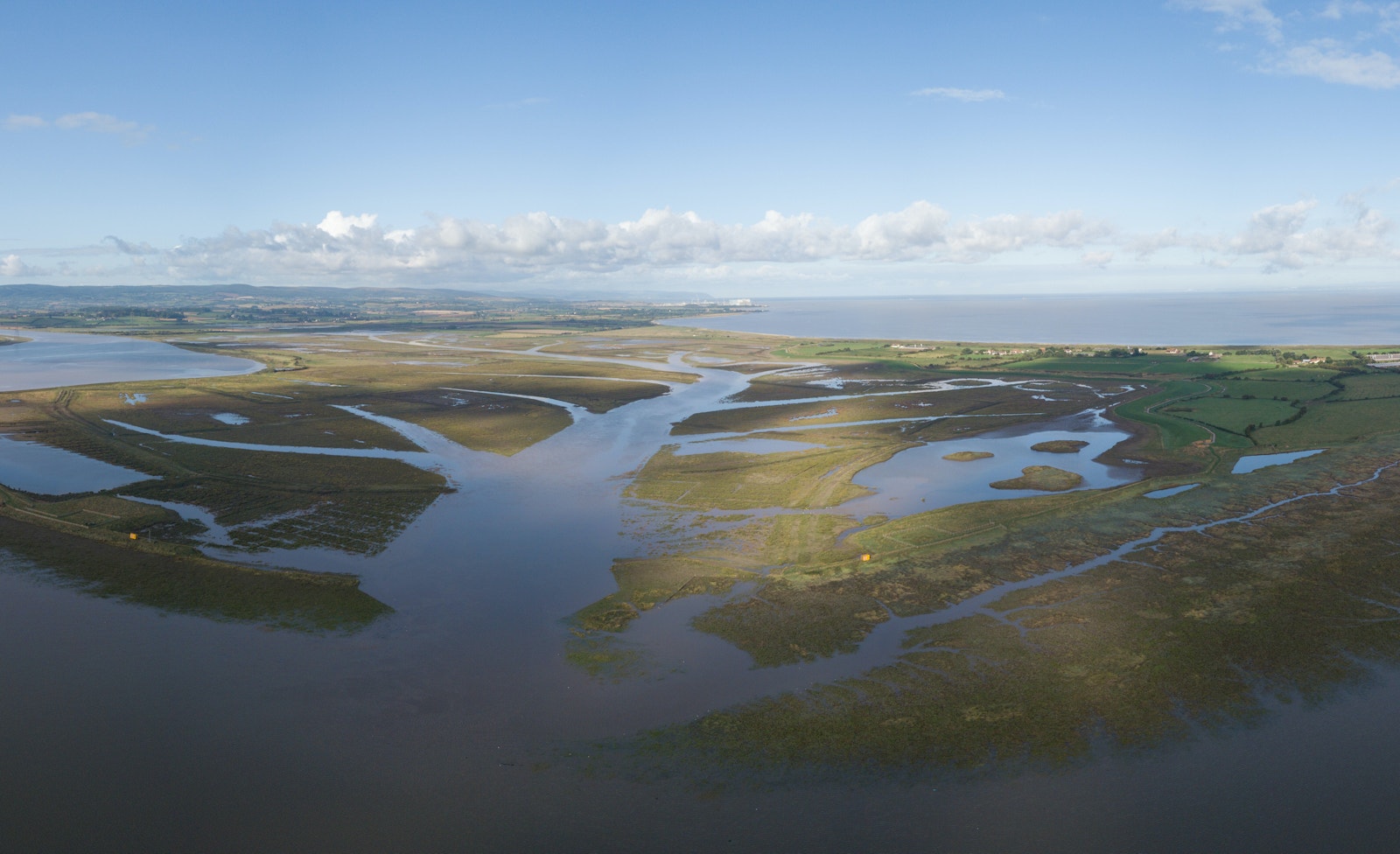 Rewilding win: Carbon sequestration in Steart Marshes
Somerset's restored Steart Marshes are estimated to have stored over 18,000 tonnes of carbon over a four-year period. The​'working wetland' is much more than just a carbon sink, though; it provides a flood defence that enables livestock grazing and offers a wild place for locals to explore. One restored coastal saltmarsh in the UK will store more carbon in four years than just over a million new trees in 10 years. Read the full story.
---
Biodiversity is key to our future

Restoring biodiversity should be about so much more than trying to save individual wildlife populations.
We need to think bigger than that, to restore ecosystems on a large scale, to reintroduce missing species where they're needed, to join up habitats, and to work with the best adapted nature-based solutions for the climate crisis.
It's only then that nature can drive the changes and shape the living systems on which we all so crucially depend.