Webinar: Hedging your bets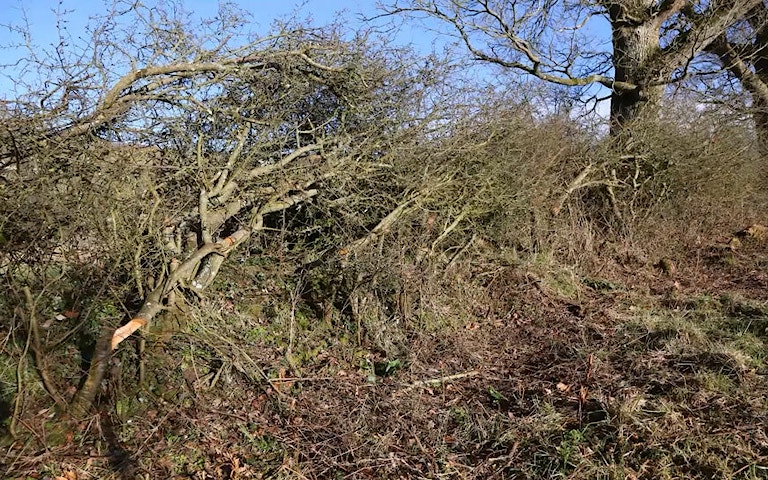 This webinar was held for members of the Rewilding Network on in November 2022.
This webinar focused on how to maximise biodiversity within smaller scale rewilding projects. We welcomed Harry and Jonathan (from Underhill Wood) to provide some results from a recent research project.
This study investigates the effects of the conservation hedgelaying technique on invertebrate assemblages with regard to species diversity and invertebrate density, as a possible method of improving the conservation efforts for invertebrates in a cost and labour effective manner.
Data collected from the Underhill Wildlife Nature Reserve (UWNR), East Knoyle, found both species richness and invertebrate density to increase with maturity of the hedgerows managed using conservation hedgelaying, as well as patterns on the taxonomic family level such as increases in Araneae, Aphididae and Entomobryidae.
Hedging your bets: The effects of conservation hedge laying on wildlife
The Rewilding Network aims to facilitate knowledge exchange and experiences to catalyse practical rewilding across Britain. We host a range of events and webinars, like this one, focused on key topics as well as highlighting experiences from Network projects.

To gain access to future events, check if you're eligible to become a member of The Rewilding Network. Membership is free.
Find a rewilding project
Who could you be connecting with?
Find a project