Wild books for 2023
Escape to the wild — virtually — by cosying up with one of these eight books from 2022.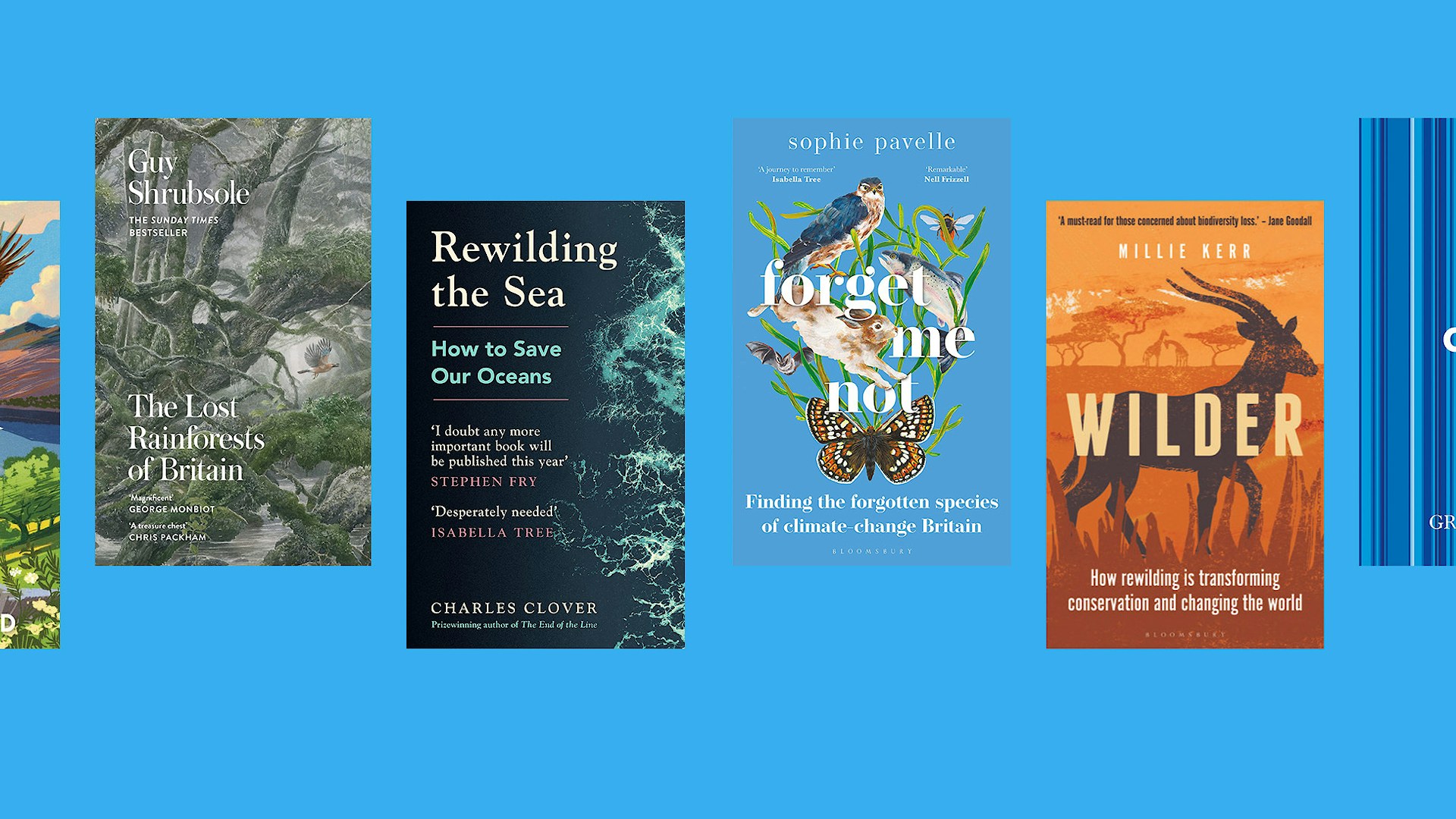 2022 was the year many nature and climate writers packed their books full of rewilding solutions and optimism.
From discovering lost rainforests to reintroducing missing species, we loved the diverse mix of new releases. Together these books shine a light on the people, projects and species behind rewilding and its climate-storing and biodiversity-boosting powers.

Here are our eight recommendations from titles published last year, to give you a new year pick-me-up.

---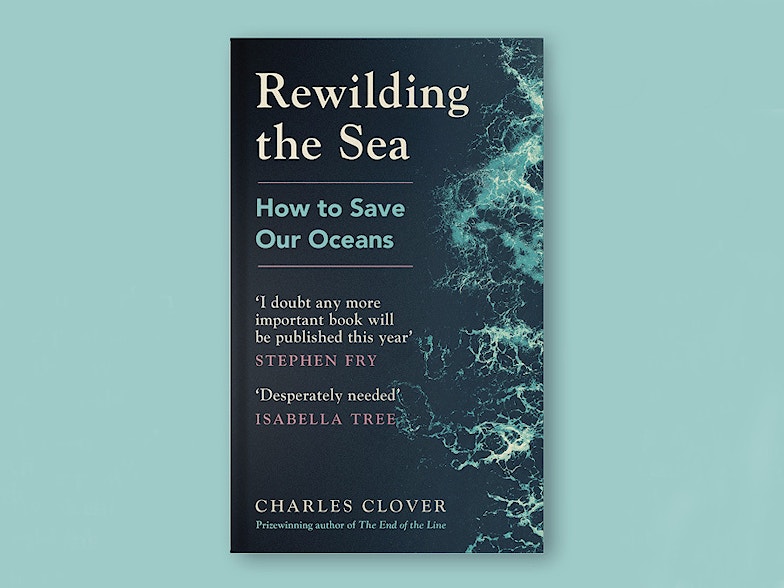 1

. Rewilding the Sea, Charles Clover
As it's usually what's happening on land that's captured in rewilding books, we were excited by this refreshing release. Rewilding the Sea is a hugely important and uplifting read, explaining how we can recover the life in our oceans that overfishing has taken. It's packed full of inspiring examples from around the world, showing that with the right people, protection and management our oceans can replenish themselves and give coastal communities a diverse income boost. If you want to dive further into how marine rewilding works, this is the book.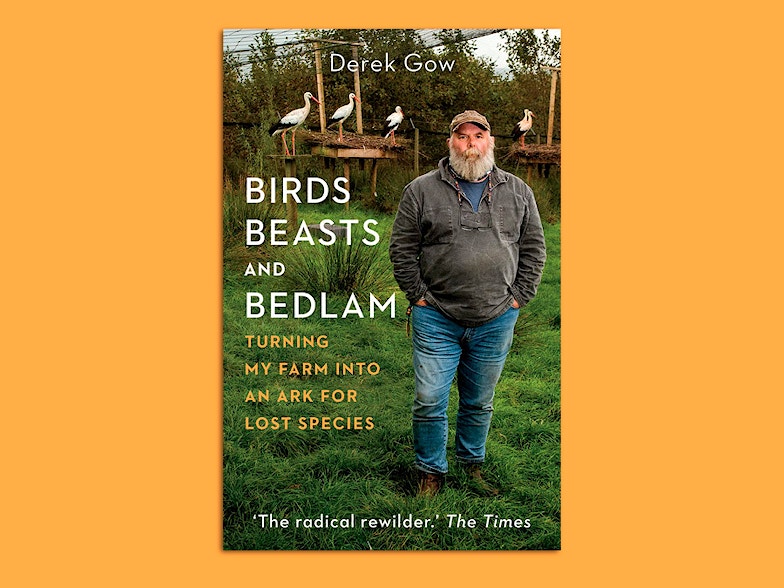 2

. Birds, Beasts and Bedlam, Derek Gow
Derek Gow's a big name in the rewilding world. But for those who haven't been introduced, he's a conservationist, farmer and pioneering rewilder. He's also a great storyteller, as we discovered in his first release ​Bringing Back the Beaver. This time, the spotlight's on his wild journey, as he recounts stories of how he's reintroduced native species to England and rewilded part of his own farm, Rewilding Coombeshead, which he now shares with wildcats and lynx. Amongst the humour, there's also an important call for bureaucratic change, as he highlights the painfully slow processes he's gone through to bring species back. But this is not a book of gloom, it's full of inspiration. With can-do people like Derek around, we're hopeful more ​'beasts' will follow.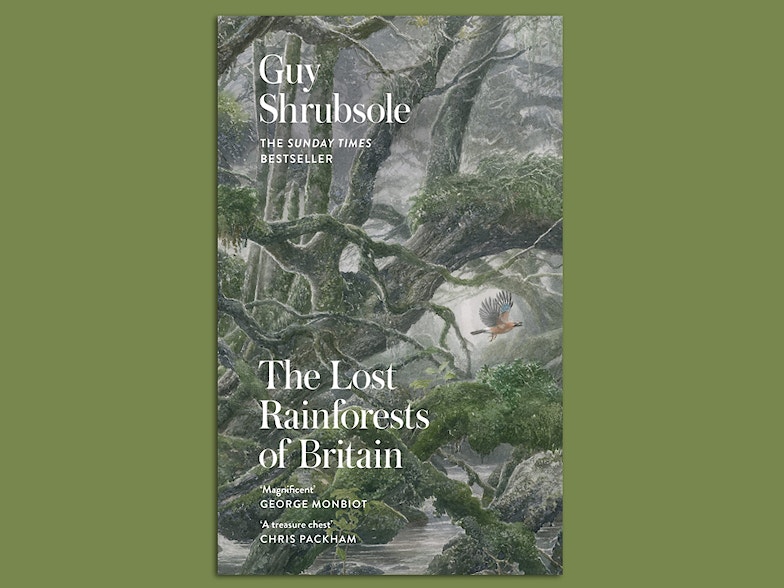 3

.

THE

LOST

RAINFORESTS

OF

BRITAIN

,

GUY

SHRUBSOLE
Britain's rainforests have become so rare; how many of us even know they exist? In this book, we discover rainforests once covered up to one fifth of Britain and visit some of the magical places, including Cabilla Cornwall, where they still remain. These temperate rainforests, like tropical rainforests, burst with biodiversity. It's a joy to learn how they are rooted in our cultural heritage and have shaped myths and legends, and Guy's enthusiasm for not just protecting but restoring these rainforests is infectious. This book will take you on a journey through a spell-binding Britain. It might even lead you to uncover another secret: a lost rainforest near you.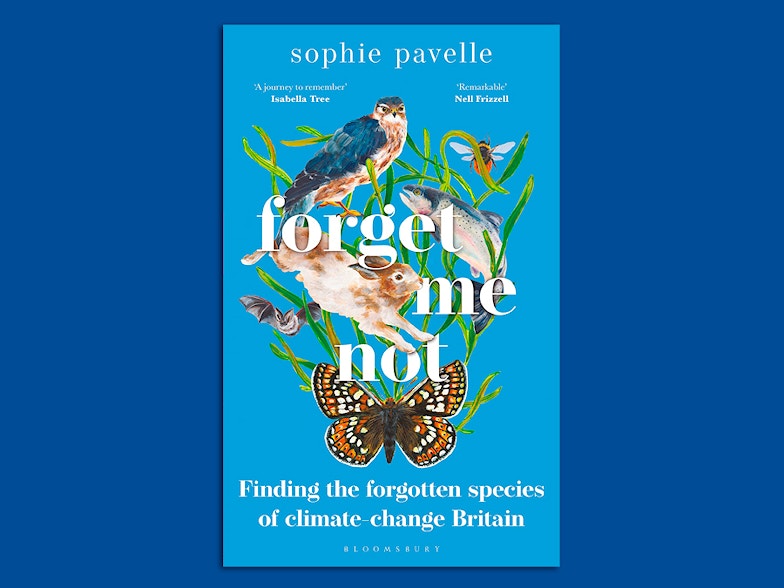 4

. Forget me Not, Sophie Pavelle
To find a book about climate change joyful and light came as a surprise. But it was one we welcomed from this young author, known for her work at Beaver Trust. To write the book, Sophie travelled across Britain to put the spotlight on ten lesser-known native species that we're in danger of losing to the climate crisis. And with her conversational and lively writing style, it feels you're there by her side. Packed with facts from the experts she meets on her travels, we learn a lot about the underdog species that have missed our attention. While we hear the stark truth about how close these species are to becoming extinct, Sophie sprinkles hope as she shares how climate threats can be reversed and species saved. This is Sophie's first release, and like the species she discovers, it's not to be forgotten.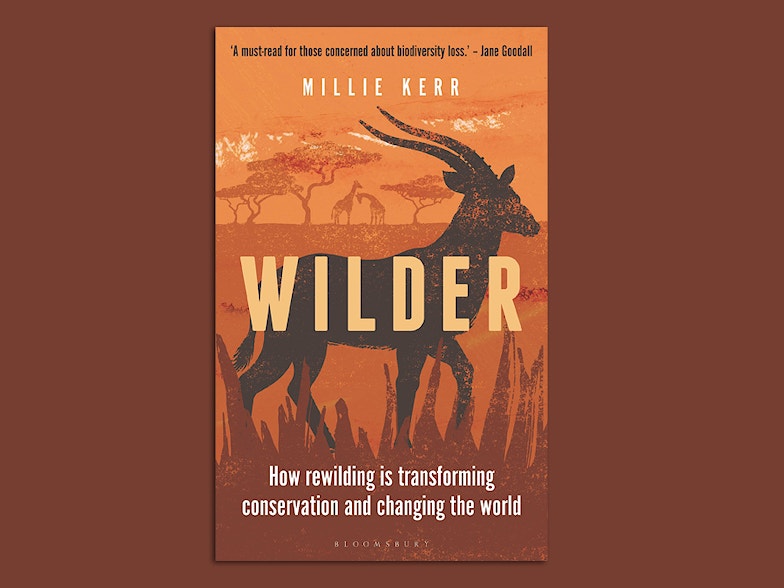 5

. Wilder, Millie Kerr
There are so many inspiring rewilding projects taking place around the world. This book is for those who want to discover them. The author takes you on a journey to meet the incredible people behind these projects, many of which have come to fruition against all odds. Each chapter arrives at a different rewilding project in a different country, faced with its own history, traditions and challenges. From the removal of landmines and the arrival of wildebeests in Mozambique's National Park to meandering a straightened and concreted river in Texas, the diversity and scale of projects is incredible. It was a real eye-opener for what could be achieved in Britain. We only wished the book's chapter on Britain had explored further, as the Rewilding Network is packed full of pioneering projects we wanted the author to uncover.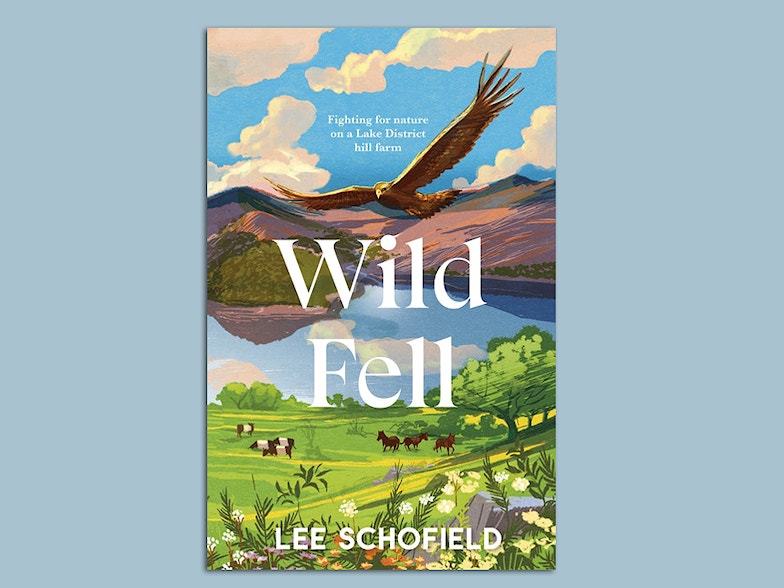 6

. Wild Fell, Lee Schofield
This book filled us with hope for the future of our national parks and farming. This is the personal story of Lee's journey, as site manager, to restore nature alongside farming at RSPB Haweswater. Set in Lake District National Park, this is a cherished landscape many people perceive as wild. But as Lee sensitively details, it's a land of ghosts, from the missing flowers to the last golden eagle. Working in a landscape where traditional hill farming is embedded in the local culture means change is often unwelcome. In this book, we see how challenges can be overcome by sharing knowledge and finding balance between respecting traditions and restoring natural processes. Lee and his team have already re-wiggled a river, restored wildflowers and regenerated woodlands — all alongside traditional farming.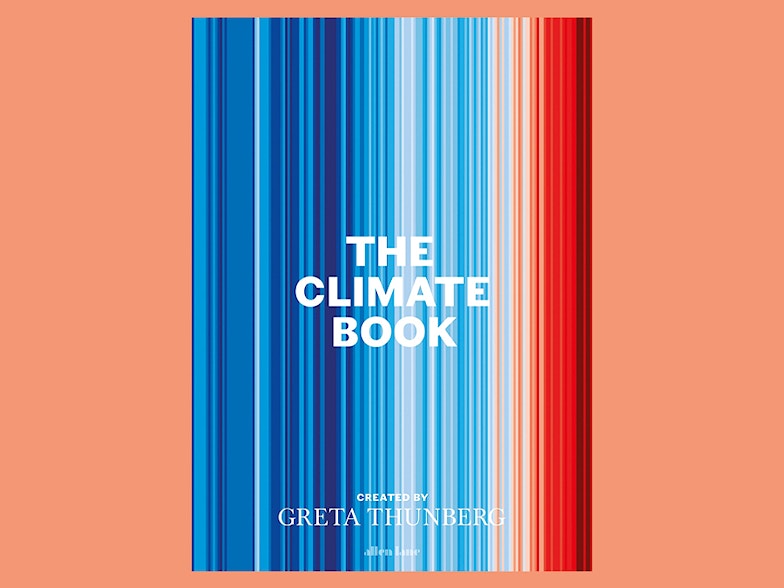 7

. The Climate Book, Greta Thunberg
We still have time to change the world: that's the message from Greta Thunberg's new collaborative book. With contributions from over 100 climate scientists and experts, this book equips us with the knowledge we need to fully understand why change is needed and how we can act. Our very own CEO Rebecca Wrigley is featured with George Monbiot, to highlight the power of rewilding as part of the solution to the climate crisis. The contributions are in the form of short and punchy articles, so the book can be dipped in and out of or read from front to back cover. For anyone who wants to fully understand the extent of the crisis, the interlinked problems and the possible solutions, this really covers all ground in an accessible and optimistic way. It's our ultimate climate handbook.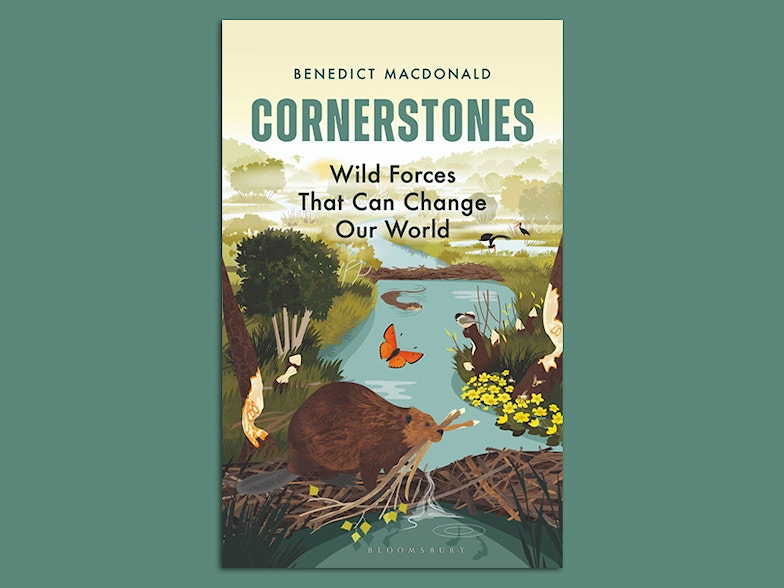 8

. Cornerstones, Benedict MacDonald
This is a book devoted to the remarkable species that could help save our planet — if we save them. From boar to bison, lynx to whales, this book puts the spotlight on ​'cornerstone' species that once shaped post-glacial Britain. From this book you will uncover the important role these ​'wild forces' once played, and could play again, in boosting biodiversity and restoring broken ecosystems — all described in remarkably researched detail. The chosen species are each given a separate chapter for their skills to shine, but their connections and links to one another weave each chapter and species together, presenting the full picture of the web of life in one very important book. Find out more in our Q&A with the author.