Cabilla Cornwall
Restoring an ancient and beautiful temperate rainforest wilderness.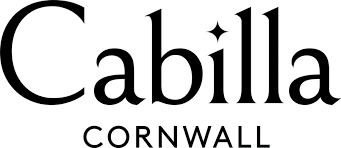 Located in the middle of Bodmin Moor, Cabilla Cornwall is an upland hill farm. A mosaic of ancient oak woodland, temperate rainforest, wildflower meadows and ancient rivers is supported across the farm. The hill farm is now starting a new journey based on a vision – one that focuses on restoration, retreats and research, and to connect everyone with the restorative power of nature.
Remnant temperate rainforests preserved on the farm are of national importance, an ancient and special habitat. Cabilla want to ensure that the rainforest has the resilience to thrive in the long-term – to do this, it must be restored to its former range.
The high quality mosaic of habitats across the farm are not just great for nature recovery but also for visitors to connect with nature. Work is underway with the NHS Ecotherapy Partnership at Loughborough University to research the potential impacts of rewilding on human physiology and wellbeing.
NATURE

BASED

ENTERPRISES
The farm's vision is to connect people with the restorative power of nature. Several nature based enterprises have been developed to support this vision, including glamping and an on-site B&B. Wellness retreats are also central to the project, providing an opportunity for people to reconnect with nature. Corporate retreats, education retreats and weddings al contribute to the business strategy, providing opportunities for more jobs as well as to allow people to spend more time within the wilderness.
KICK

STARTING

REWILDING
Natural processes will be kick started on the site through initial interventions. This will include the removal of sheep grazing from most of the site to allow vegetation to naturally regenerate. Other grazing animals will be introduced in low numbers to mimic natural grazing, including Belted Galloway cattle, Cornish black pigs and Dartmoor ponies. Internal fencing will be removed to allow animals to move throughout the farm.
The natural regeneration of woodland on site, especially the expansion of existing ancient oak woodland and temperate rainforest, will be encouraged through changes to grazing pressure. Deer management will also be undertaken to reduce pressure on tree saplings. This will be supplemented with additional tree planting, with 100,000 native trees proposed. Habitat restoration will also be undertaken, including peat bog restoration, wetland restoration and wood pasture creation. Some wildflower seeding will also be undertaken in selected areas to restore a diversity of habitats to the landscape.

© Cam Goodhead / Cabilla Cornwall

© Cam Goodhead / Cabilla Cornwall

© Cam Goodhead / Cabilla Cornwall

© Cam Goodhead / Cabilla Cornwall

© Cam Goodhead / Cabilla Cornwall
future plans
Consideration to further suitable species reintroductions
Continue to build partnerships with Eden Project Learning, University of Exeter and Duchy College to progress research projects
Link up with other rewilding projects in the local area
The Rewilding Network
Cabilla Cornwall is part of our Rewilding Network, the go-to place for projects across Britain to connect, share and make rewilding happen on land and sea.
Discover the Rewilding Network