Our top rewilding moments from 2019
What has the past year given rewilding? Here are 11 positive power ups from 2019 to take us through next year.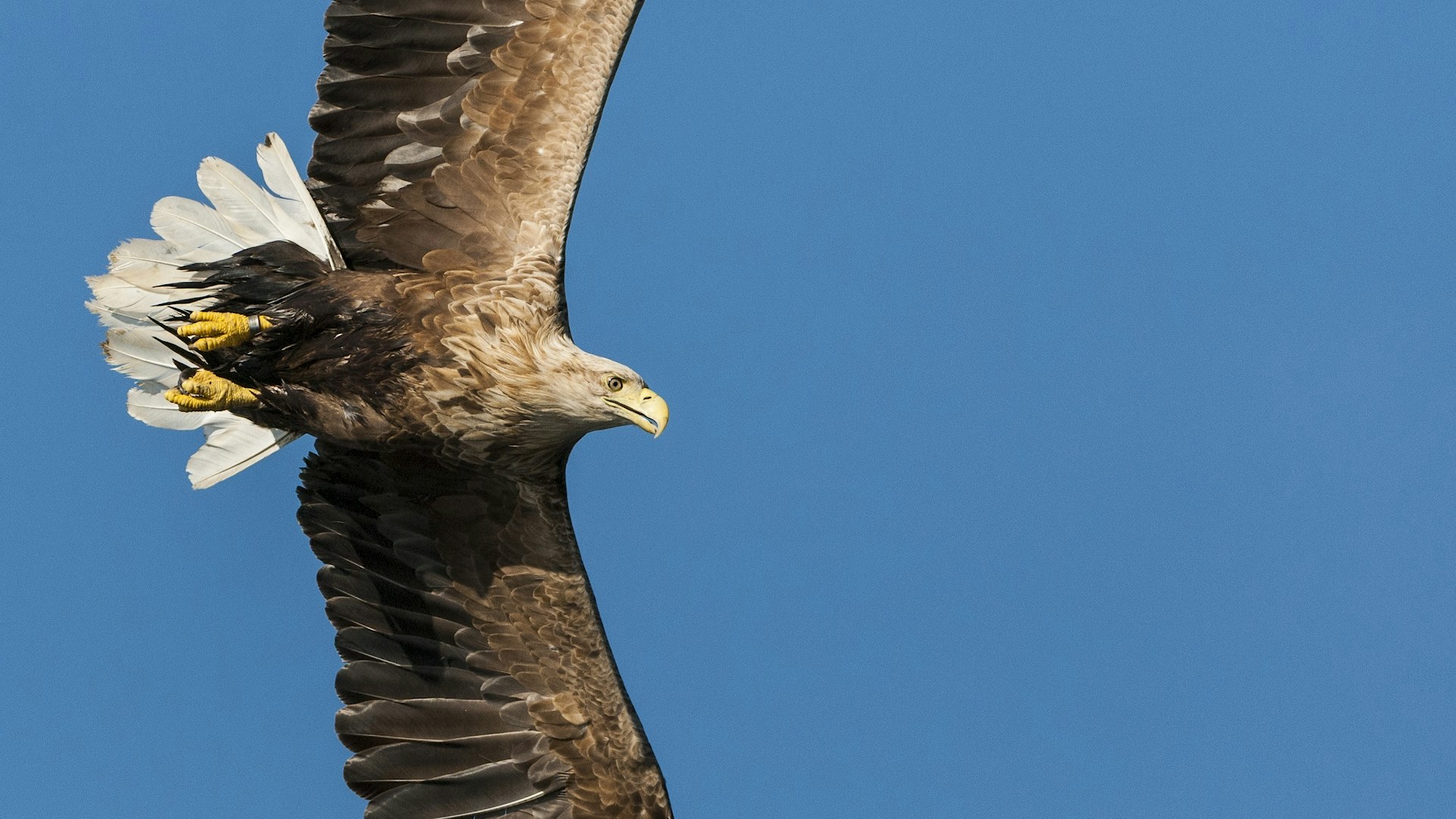 Rewilding is a relative newcomer to nature conservation. Likewise, we're a young organisation, still finding our way as we work to encourage large scale rewilding across Britain. But there's one thing we're sure of – rewilding is finding its place. So, for some end-of-year cheer, we've compiled some of the positive developments that have happened around rewilding over the last 12 months. We hope you agree.
1

. A wake up to the climate emergency

Extinction Rebellion, Greta Thunberg, David Attenborough. For many reasons, we are finally grasping the enormity of the threat we face. We have to dramatically reduce carbon emissions while removing carbon from the atmosphere. Nature is the best carbon sink. Our report in May, ​'Rewilding and climate breakdown: how restoring nature can help decarbonise the UK' called for support for nature-based solutions to help tackle the climate emergency and the extinction crisis.

Rewilding and climate breakdown – report
2

. Political endorsement of rewilding

The Conservative, Labour, Liberal Democrat and Green parties all endorsed rewilding during this year's general election campaign. The challenge now is to see change in policy and change on the ground. At Rewilding Britain, we're working to influence both.
3

. More interest, more people, more action

We hope! In January, the ​'Cambridge Conservation Forum Annual Symposium 2019 — Rewilding and its Effects on Nature and People' brought together over 400 people for two days of top talks and debate. In September, SCOTLAND: The Big Picture did the same in Stirling pulling in 480 people (and having to turn away 100) for a full-on day of all things rewilding. We spoke on the merits of rewilding at three other major conferences attended by over 500 people during the course of the year.
4

. Scottish Rewilding Alliance launches

We joined the Scottish Rewilding Alliance this year, which launched at the Big Picture conference. It's ​'a collaboration between like-minded organisations who share a mission to enable rewilding at a scale new to Scotland'. Membership is growing and as well as ourselves currently includes RSPB Scotland, Trees for Life, John Muir Trust, Scotland: the big picture and many more.
5

. First parliamentary debate on rewilding

In April, we launched a petition calling on the UK Government to restore nature on a massive scale to help stop climate breakdown. Within two months, 100,000 people had signed to show their support, triggering a debate in parliament. This took place in October with a key group of MPs engaging in enthusiastic discussion on the merits of rewilding and voting unanimously in favour.

Let's restore nature: parliamentary debate
6

. White-tailed eagle and beaver comeback

Nature in England is getting a helping hand. This year, six white-tailed eagles from Scotland were reintroduced to the Isle of Wight, the last known breeding site in England (recorded 1780). And the National Trust announced it would be reintroducing beavers, also from Scotland, at two enclosed sites in the south of England (one a direct result of advice we gave in 2018).

White-tailed eagle introduction
National Trust announces first beaver reintroductions
7

. Rewilding a ​

'

word of the year' contender

'Climate strike' was named 2019 word of the year by Collins Dictionary, with ​'rewilding' a close contender. This demonstrates a massive shift in use in the four years since Rewilding Britain officially launched in July 2015.

Climate strike named word of the year
8

. Isabella Tree talks rewilding on Desert Island Discs

Isabella Tree's book, Wilding, continues to expand people's minds. Magic has been unfolding at Knepp in Sussex since she and her husband, Charlie Burrell, gave up farming on their 3,500 acres. Letting nature do its thing over the past 15+ years has resulted in a wildlife bonanza. This includes the remarkable trend-bucking return of turtle doves, more nightingales, the largest purple emperor butterfly population in the country, the appearance of huge numbers and variety of dung beetles, an unexpected festival of painted lady butterflies and a whole lot more – all underpinned by economic resilience.

Isabella Tree on Desert Island Discs
9

. Rewilding is a theme on The Archers

Thanks to, rumour has it, a conversation between the show's Agricultural Editor and Rewilding Britain's director, Alastair Driver, a year ago.
10

. Rewilding is happening

Scotland has some brilliant examples of large scale rewilding – Carrifran, Cairngorms Connect, Mar Lodge estate – and we expect more to come. In England, our director, Alastair Driver, has identified key clusters across the country where landowners are wanting to rewild. Our inbox tells us that the enthusiasm and will is out there.
11

. People are rethinking and reimagining

The more we learn the more rewilding makes sense. We know that established natural woodlands store more carbon than planted conifers. We know that changing land use upstream can stop flooding down stream. We know that keystone species, and their absence, have a massive impact on biodiversity. We know our life support system is in dire trouble and we need to think big if we're going to save ourselves.

Earth is a living system of which we're part. It's beautiful, amazing, complex and essential. If anyone doesn't know this, then we need to spread the word.