Let's restore nature: parliamentary debate
MPs debate our petition and favour rewilding to help tackle climate and ecological breakdown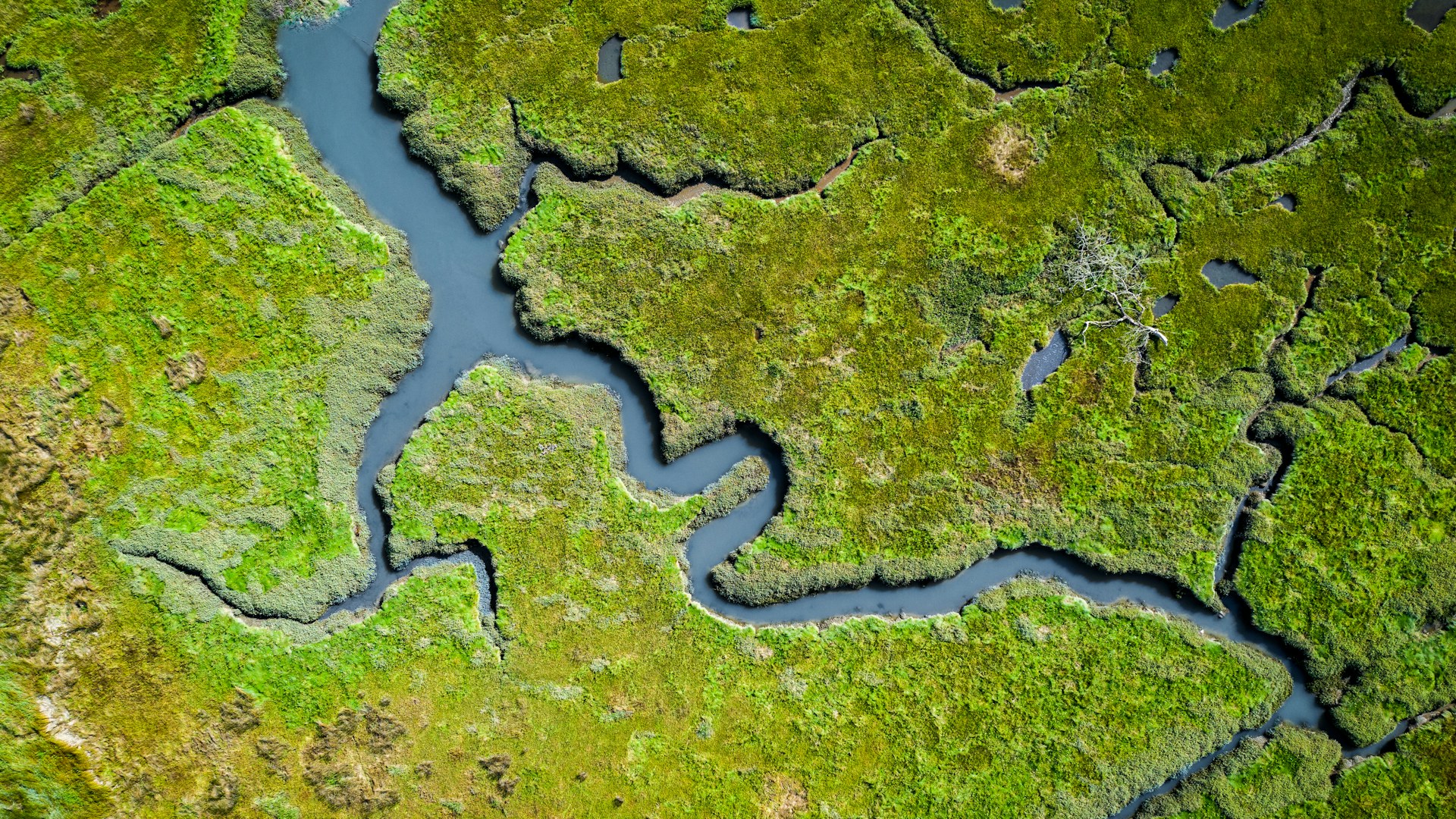 In April 2019 we launched a petition calling on the UK Government to restore nature on a massive scale to help stop climate breakdown. Within two months, 100,000 people had signed to show their support. It triggered a debate in parliament.
That debate took place last week in Westminster Hall in the Houses of Parliament. Daniel Zeichner led it on behalf of the petitions committee. Stewart Hosie chaired, and Zac Goldsmith responded on behalf of the government.
We held a briefing session before the debate with our director, Alastair Driver, and chair, George Levvy. It was attended by 13 MPs who were unable to make the main debate. In the main debate, 24 MPs were initially in attendance. That shrunk to 8 when a debate started in the main chamber on the forthcoming general election. The final 8 would ultimately vote unanimously in favour of the motion ​'to restore nature on a massive scale to help stop climate breakdown'. In his summing up, Zac Goldsmith referred to it as ​"perhaps, the most important issue of all".
It was a good spirited, informative and largely informed two-hour session. A range of MPs made mostly positive contributions that touched on multiple issues – the challenge of soil degradation, the role of environmentally friendly housing, missed tree planting targets, seagrass and kelp forest regeneration, management of grouse moors and deer forests, and the need for nature-friendly farming to accompany rewilding.
All in favour
Rewilding is not a silver bullet for halting ecological and climate breakdown but the debate recognised its vital role in the changes we need to make. The broad agreement on show on the issues prompted Zeichner to quip at one point that: ​"I am slightly alarmed at the unanimity that is breaking out in the Chamber today."
The importance of joined up action was mentioned so that we're not, for example, restoring forests and peatland with one hand while destroying them with the other. There was recognition that while individual actions are important, systemic change is needed. Also that nature recovery needs to happen at scale, with long-term financial commitment.
There were references to some great projects from around the UK, such as the community led no-take zone at Lamlash Bay off the coast of Arran, the 100-year vision for Wicken Fen in Cambridgeshire, and the Northern Forest. Ron McNally's speech offered a brief summary of some further actions taking place in Scotland and was a reminder that land and agricultural issues are devolved issues for Scotland, Wales and Northern Ireland.
In conclusion
Zac Goldsmith summed up that ​"rewilding is essentially integrating natural processes into land management" and outlined what the government is doing. He acknowledged that without radical intervention we are heading for a 3 degree Celsius rise in global temperatures.
He said the government will double its spending in tackling climate change in the period 2021 – 2026, much of which will focus on natural climate solutions. And he committed to banning the burning of upland peat bogs, saying the government is now developing a legislative response because the voluntary approach has not worked.
"It was a very successful day despite the huge distractions for MPs," says Alastair Driver, Rewilding Britain's director. ​"I was pleasantly surprised at the unanimously supportive comments from MPs throughout both the briefing session and the debate itself."
"I was also delighted to receive an email from Hilary Benn MP afterwards who said: ​'I am very sorry, because of other events – namely the forthcoming General Election — that I was unable to participate in the debate, but I very strongly support the cause. It is extremely important in its own right but as you rightly say it will also help us to meet our climate change targets. Keep up the good work.'
"We now need to build on this with specific policy asks, which we are currently working on at Rewilding Britain."
Quotes of the day
"If we do not act quickly, climate change will be irreversible… We must all recognise that the climate emergency means that the way we live, work, travel and play all need to change. That is why the direction set by Ministers is so important." Luke Pollard, MP
"A world conversion is taking place across the planet. We are at a pivotal moment in time, and the UK Government must realise the importance of the petition." Ron McNally, MP
"We need to recognise that we are here now because there have been several centuries of relentless pursuit of economic growth without thought for the environmental consequences. There have been so many advances made in that time that it would be wrong to suggest that economic growth is a bad thing, but it is no longer tenable to consider economic advancement in isolation. The scale of the challenge we face from climate change should lead us to say that restoring nature is as much an economic imperative as a moral one." Justin Madders, MP
"It's clear that nature is struggling against climate change, habitat loss, pollution and intensive farming but we can turn this around radically by changing the way that we manage our land. Rewilding is the only solution that offers the opportunity to tackle climate and ecological emergencies together." Kerry McCarthy, MP
"Natural climate solutions must be supported, but only in addition to and not instead of rapid emissions reductions in every other part of the economy. We mustn't use natural climate solutions as a way of avoiding proper carbon reductions." Caroline Lucas,MP
"When we talk about rewilding and climate change, we often talk about the challenges. Would it not sometimes be better to talk about the opportunities, for jobs, the economy and the social fabric?" Stephen Gethins, MP
"Rewilding must be accompanied by a wider transition to nature and climate-friendly farming." Kerry McCarthy, MP
"The commitment to raise forest cover in England from 10% to 12% takes us from the 6th lowest in Europe to the 8th lowest, and still behind Scotland and Wales. Most European countries have over a third of their land covered in forest. Belgium has similar population density to us but over twice the forest, so we can do more and challenge ourselves further." Daniel Zeichner, MP
"The cornerstone of our agricultural policy will be the Environmental Land Management Scheme that replaces the Common Agricultural Policy. It will be a hugely powerful vehicle for delivering real change. It means payments of subsidies to farmers and landowners will become conditional on delivering public goods like biodiversity, clean water, flood prevention, mitigation, adaptation to climate change. It is potentially huge." Zac Goldsmith, MP
MPs who made speeches during the debate
Daniel Zeichner (Labour), David Tredinnick (Conservative), Kerry McCarthy (Labour), Caroline Nokes (Conservative), Justin Madders (Labour), John McNally (SNP), Luke Pollard (Labour), Zac Goldsmith (Conservative)
MPs who made interventions
Barry Sheerman (Labour), Henry Smith (Conservative), Tracey Crouch (Conservative), Oliver Heald (Conservative), Bambos Charalambous (Labour), Caroline Lucas (Green), Stella Creasy (Labour), Stephen Gethins (SNP), Jonathan Reynolds (Labour), Peter Bottomley (Conservative), Alison Thewliss (SNP), Alex Sobel (Labour)
A final note
A big thank you to our colleagues at RSPB, Adam Barnett and Sarah Whitebread, for their support and help around the debate
And massive thanks to all the supporters of rewilding who signed the petition and made the debate happen