Wilder Doddington
Rewilding one of the most visited farms in Lincolnshire.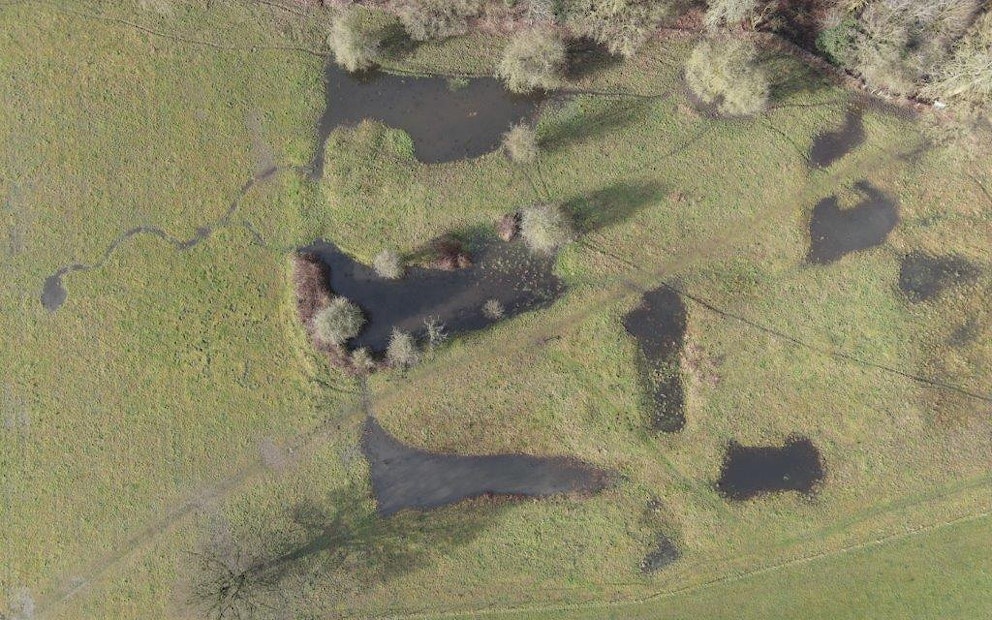 Regenerating the landscape through rewilding
The Doddington Estate is located just west of Lincoln, between the Trent and the Witham. The historical Doddington Hall stands at the centre of the estate, surrounded by converted farm and outbuildings, gardens, woodlands and grassland.
Conservation of wildlife and sustainability are at the heart of the estate. It supports ancient woodland and wood pasture habitats, as well as lowland heath. This mosaic of habitats provides a range of opportunities for expansion of species across the previously arable land as rewilding unfolds. In addition to rewilding, some parts of the site are subject to conservation grazing to create species rich wildflower meadows.
Due to its proximity to Lincoln with a traffic free route for visitors, the estate is a well visited farm with approximately 250k visits a year. This provides an opportunity to increase awareness and understand of the role of the farm in the climate and biodiversity crises.
The project is also working with the Greater Lincolnshire Nature Partnership to link Doddington with other Wildlife sites and green spaces over an area of more than 20,000 hectares between Lincoln and Newark along the upper Witham valley for a truly landscape scale approach to rewilding. This strategy will include wildlife corridors, sustainable farming areas, creating new wildlife areas, and also linking people to the landscape through new cycle and walking routes and better public transport.
NATURE

BASED

ENTERPRISE
The estate has already diversified its enterprises, and supports a farm shop, two cafes, weddings, events and accommodation.
The project includes plans for additional enterprises built on the nature recovery. This will include the development of a whole range of wildlife safaris, tours, guided walks and nature spotting; there will be camping, glamping and self-catering accommodation; new walking and cycling routes; access to Wilder Doddington for education and learning, health, fitness and nature inspired creative and cultural events; and there will be lots of exciting research, work experience, volunteering and employment opportunities.
KICK-STARTING

REWILDING
All arable farming has been phased out over a three year period. Natural regeneration of vegetation will be encouraged through low-intensity grazing and browsing by the existing herd of rare breed Lincoln Red Cattle, the wild deer population, and later, pigs and ponies to encourage natural regeneration of wood pasture and woodland. The perimeter of the estate will be fenced and internal fencing removed to allow cattle free range, extensive grazing and access to woodland for browsing and shelter. Tree planting will be undertaken to supplement natural regeneration in areas where it is needed. Wetland creation will also be undertaken to create habitat diversity across the project.

© Doddington Hall

© Doddington Hall

© Doddington Hall

© Graeme Lyons
future plans
Ongoing monitoring and research proposed in partnership with the University of Lincoln, including biodiversity, ecosystem services and socio-economics.
Linking up with projects in the Greater Lincolnshire Nature Partnership for a landscape scale approach.
Developing the strategy for herbivore grazing on site
Extensive re-wetting of the previously heavily drained landscape to create freshwater habitats and natural flood management being piloted
Large Green Recovery Challenge Fund bid in assessment around 'connecting people to nature'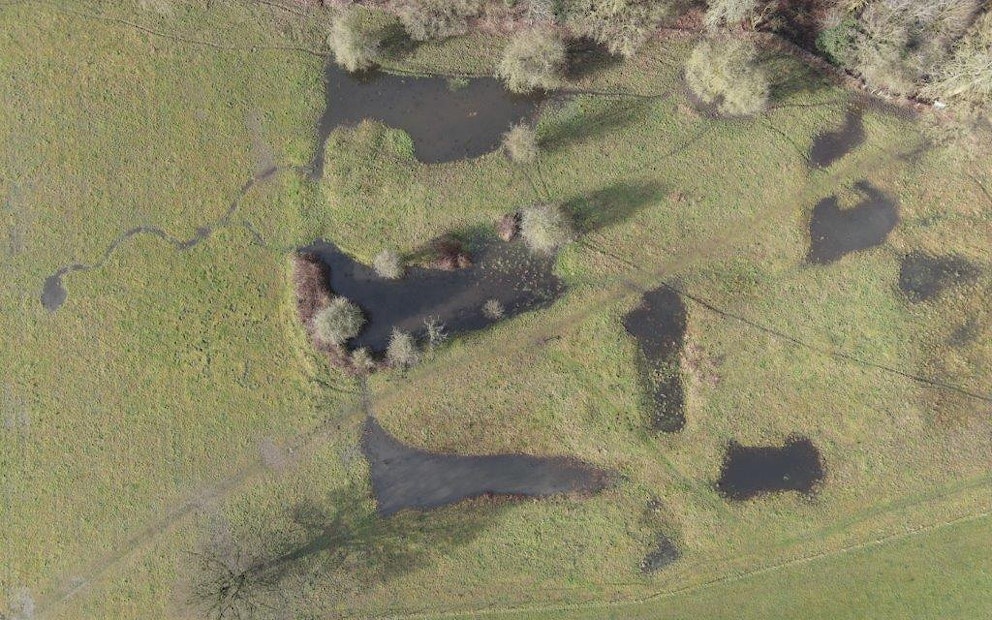 The Rewilding Network
Wilder Doddington is part of our Rewilding Network, the go-to place for projects across Britain to connect, share and make rewilding happen on land and sea.
Discover the Rewilding Network