Westacre
Rewilding lowland farmland to restore biodiversity and create new nature based enterprises.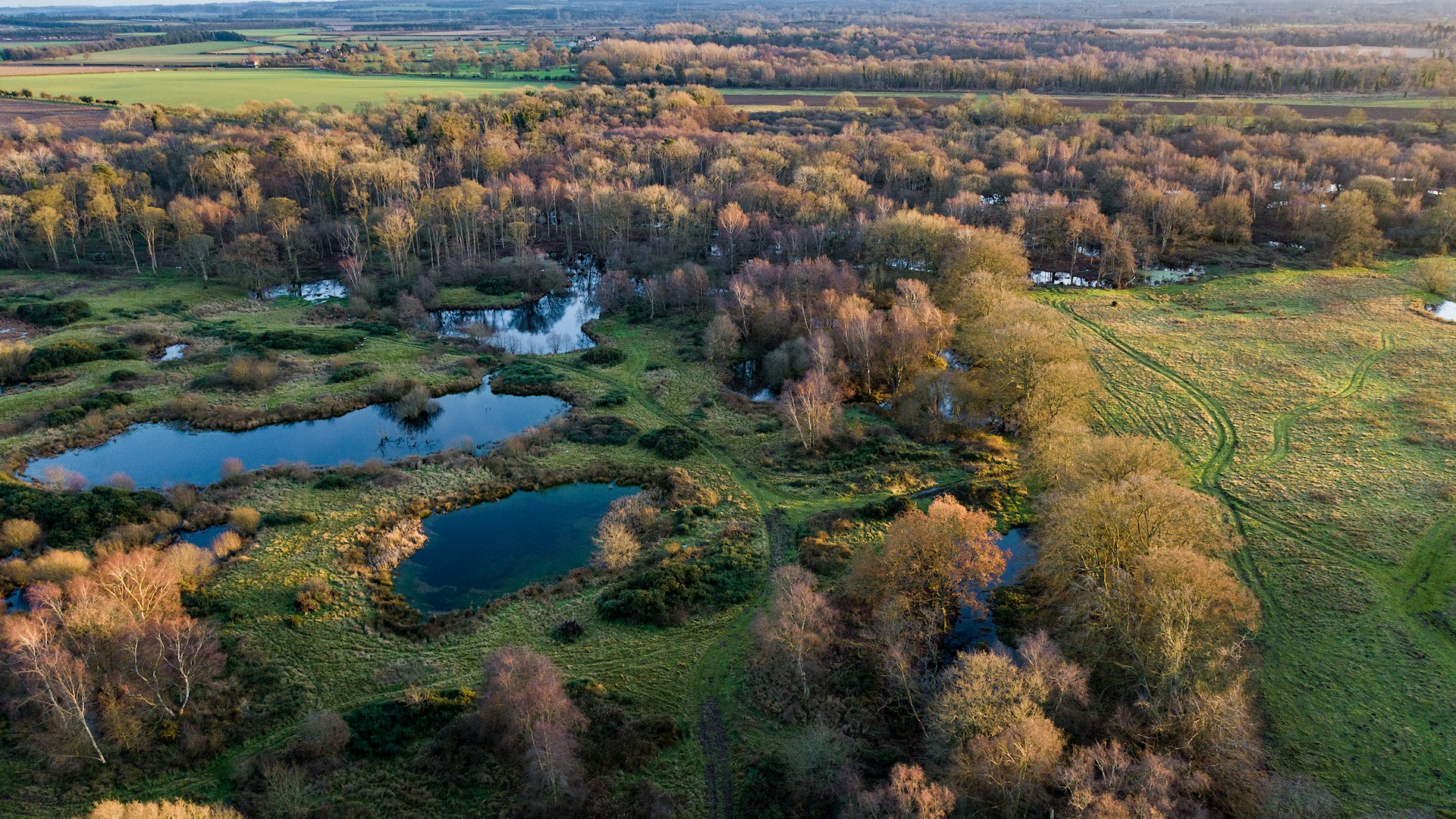 Westacre covers an area of 8,500 acres and is located in Norfolk. The site supports lowland woodland, flood meadows, rivers, wetlands and grassland habitats. These habitats were managed through sheep grazing, arable farming, coniferous forestry and beef cattle grazing.
In 2020, the decision was made to allocate 1,970 acres of farmland to rewilding to kick-start nature recovery and create an enhanced experience for visitors. To do this, the grazing strategy has been amended to include fewer cattle, and the addition of pigs and ponies for a more diverse and natural grazing regime. The strategy also includes habitat restoration to allow natural processes to lead the way. The rewilding area includes wet woodland that has become naturally established, and a range of soil types, from wet peat to chalk, resulting in a mosaic of habitats across the site.
NATURE

BASED

ENTERPRISE
Several nature based enterprises were already supported on site, including meat sales, glamping, business rentals and music festivals. These will continue and will be enhanced with additional opportunities such as guided birdwatching and other nature based activities, bike rental and a new camping site. Nature based enterprises will complement the rewilding of the site, support more jobs and will fund the estate in the long-term.
The project also supports a tree nursery which grows a range of native tree species using seed from the site. The aim of the nursery is to provide local provenance species for supplementary tree planting on site, as well as to provide other local projects with native species.
KICKING-START

REWILDING
Sheep grazing was removed from the site, to allow for a more natural grazing regime. This includes a lower number of White Park cattle, alongside introduced Exmoor ponies and iron age pigs. The aim of introducing ponies and pigs is to create a more diverse grazing regime, and to mimic natural grazing. Fences were removed to allow animals to move through the landscape, with the ambition to create a diversity of habitats and vegetation structure.
Active habitat restoration has also been implemented on the estate, including river restoration, wetland creation, and pond creation. Natural regeneration has been encouraged, with supplementary woodland glad and ride creation to create a diversity of habitats within woodland areas. Deadwood is being retained on the site to mimic natural regeneration processes and create important habitat for a range of species. Clearings are being created within closed canopy woodland to encourage a diverse age structure within woodland habitats.

© Westacre Estate

© Westacre Estate

© Westacre Estate

© Westacre Estate

© Westacre Estate

© Westacre Estate
future plans
Consideration to species reintroductions, including white stork and pine marten
Biodiversity and soil carbon monitoring across the rewilding area of the site, to be undertaken by specialist consultants and volunteers
Drone surveys of the project will be undertaken to provide a record of change across the site
An apprenticeship scheme for training and knowledge share to the next generation of rewilders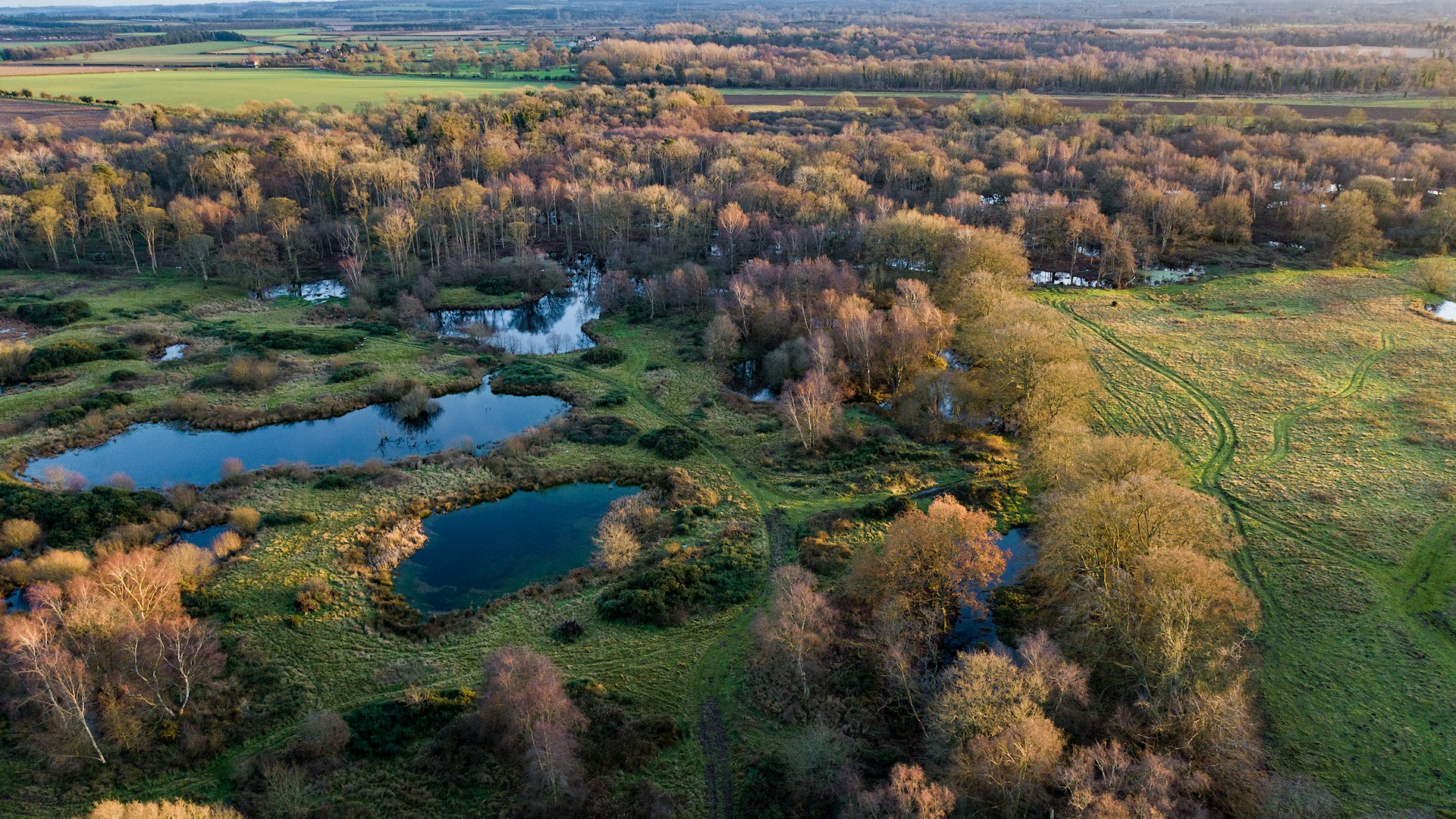 The Rewilding Network
Westacre is part of our Rewilding Network, the go-to place for projects across Britain to connect, share and make rewilding happen on land and sea.
Discover the Rewilding Network