Sussex Kelp Restoration Project
Rewilding the Sussex marine environment.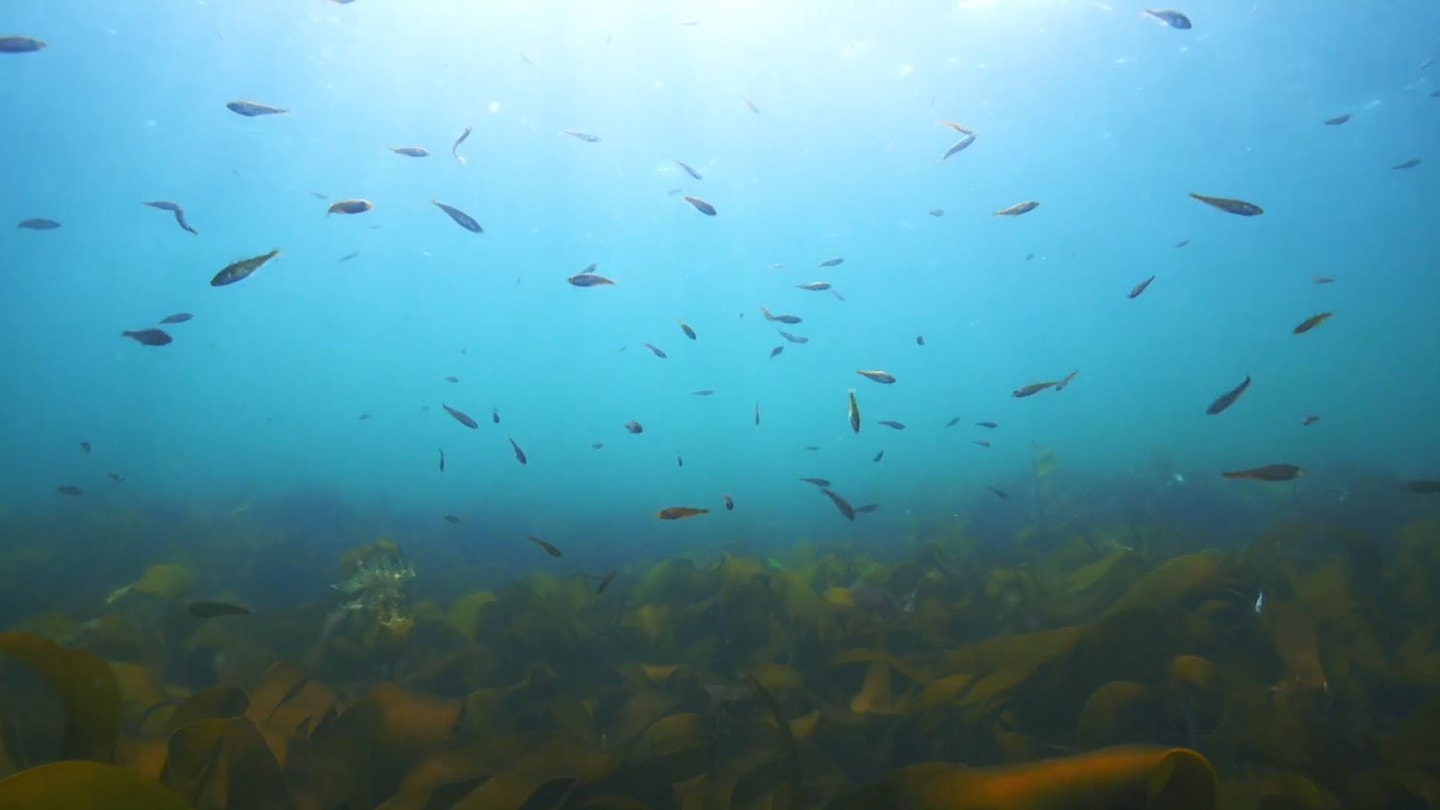 Since 1987 over 96% of Sussex's kelp has been destroyed due to years of destructive trawling and other human pressures. Kelp forests once stretched 40km along the Sussex coastline, creating one of the most biodiverse environments on the planet. Kelp forests provide shelter, feeding and nursery grounds for many marine species including cuttlefish, lobster, seabream and bass.
The Sussex Kelp Restoration Project aims to restore kelp forests along the Sussex Coast and restore this important habitat. This will restore the function of the kelp forest within the ecosystem, providing shelter and food for marine life. Kelp also acts as a carbon conveyor, drawing down carbon and potentially aiding in the fight against climate change, while feeding coastal ecosystems, improving water quality and reducing coastal erosion by absorbing the power of ocean waves.
Although a number of factors could have been affecting the regrowth of the kelp forests, fishing with bottom-towed gear is a manageable factor. The implementation of the SxIFCA Nearshore Trawling Byelaw removes this pressure from the area where kelp grows, giving it a chance to recover.
The project is made up of several partner organisations and specialists including Sussex Wildlife Trust, Blue Marine Foundation, Sussex IFCA, Marine Conservation Society & Big Wave Productions. In addition, the project is also working with various stakeholders including local councils, universities, businesses and communities to develop a coherent strategy for the area.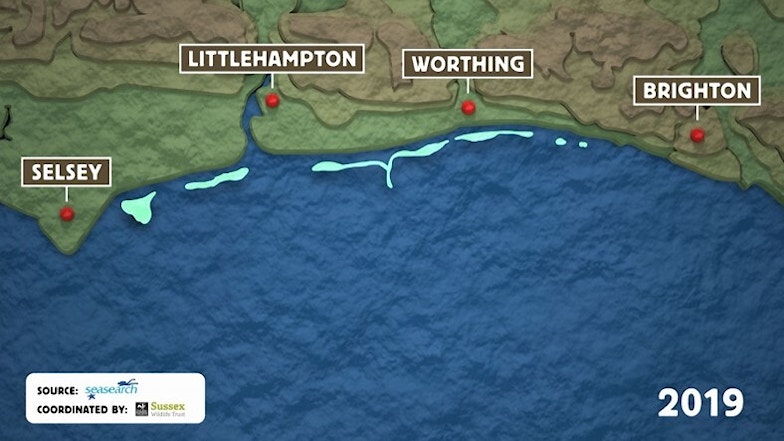 NATURE

BASED

ENTERPRISE
The project aims to support nature based enterprises associated with the recovery of the kelp forests. This could include sustainable fishing such as potting activities, nature based tourism and education programmes.
KICK

STARTING

REWILDING
The project has been launched since the Sussex IFCA's near-shore trawling byelaw has been passed. This means that trawling with bottom-towed fishing gear is illegal within a specified area along the coast of Sussex. The removal of this damaging practice will aim to provide the opportunity to allow kelp forests to naturally regenerate.
The project team and partners will be undertaking extensive research to see whether kelp forests are naturally regenerating, and the impact that this habitat has on other ecosystem services such as fisheries, carbon storage and coastal protection. The project will also be researching the need for and feasibility of active restoration of the kelp.
Images: Big Wave TV copyright, Dan Smale copyright, Sussex Wildlife Trust copyright.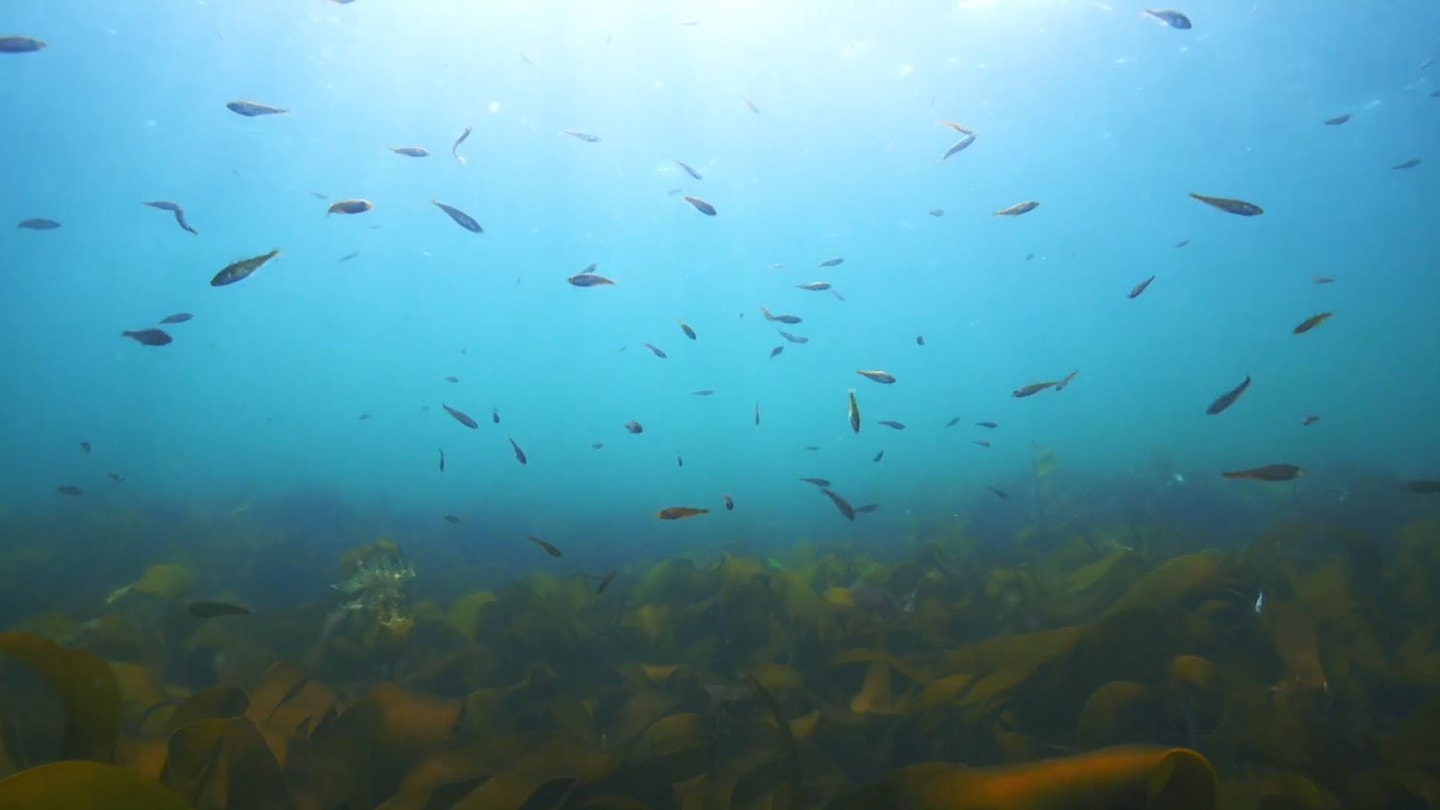 The Rewilding Network
Sussex Kelp Restoration Project is part of our Rewilding Network, the go-to place for projects across Britain to connect, share and make rewilding happen on land and sea.
Discover the Rewilding Network