Sunart Fields
Rewilding a former coal mine and dairy farm in the High Peak.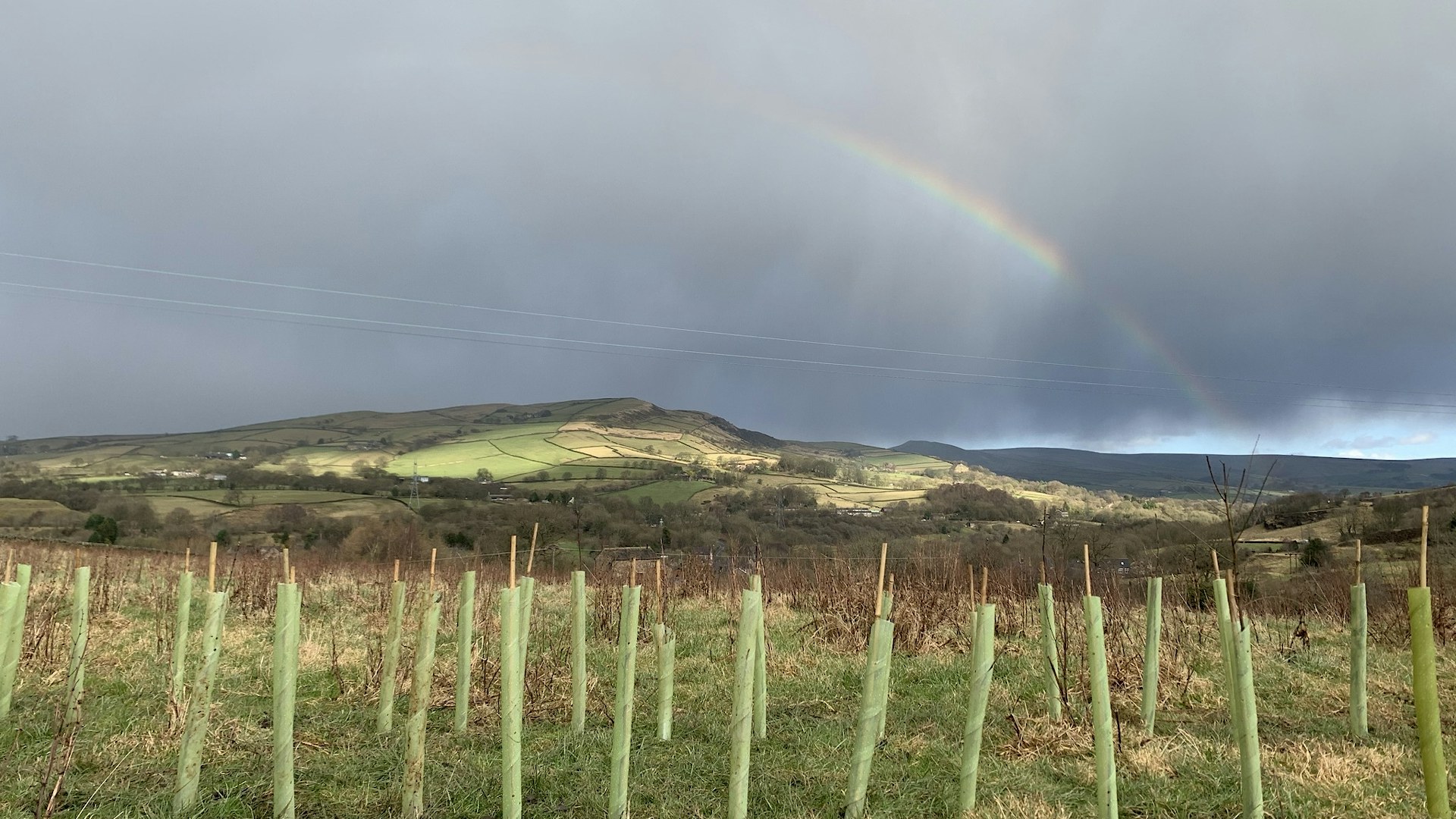 Sunart Fields is a 120 acre uplands farm based in the High Peak, Derbyshire. It was coal mined up to 100 years ago and until recently it was an active dairy farm. The evidence of that recent treatment, including slurrying, fertilizing and cattle poaching the ground is highlighted by the proliferation of docks in many of the fields, as the sward has been allowed to grow. There are also some already nicely wilded areas on steeper sections where tractor access was difficult, including large sections of scrub and naturally regenerated tree saplings. The land is now at the start of its rewilding journey and is working to restore a healthy balance with nature.
Livestock continue to be present on site in very low numbers and include occasional cattle, pigs and low numbers of wild red deer. This is combined with human intervention to mimic natural processes and encourage a mosaic of habitats. Human intervention is needed, such as tree and hedge planting, to restore the seed bank and give nature a jump start.
The project has engaged with the local community, many of which have given their time to help remove fencing, plant trees and hedgerows, conduct surveys and join in with rewilding on connected parcels of land and gardens.
NATURE

BASED

ENTERPRISE
The project has developed forest school facilities providing an opportunity for children to immerse themselves in a wilder landscape. The area includes tree strung canopies, log seating around a fire circle and will soon also include nature viewing hides. This has already been enjoyed by a range of specialist groups including Girl Guides, Brownies, Rainbows, Being Outdoors (forest school) and The Sea Within creative mindfulness. Dry stone walling courses are also held, teaching a range of audiences this traditional skillset. A range of events including outdoor talks and walks from experts on related subjects take place regularly.
The rewilding project also produces natural foliage supplied direct to local florists and added to weddings, bouquets and Christmas Decorations. This year participation at RHS Tatton to showcase the beauty of native plants growing on the land earned them a Gold medal and Best in Category, provoking much interest from individuals and the press. The project also sells a range of wild meat from the small number of animals who graze the area.
KICK-STARTING

REWILDING
Whilst natural regeneration and vegetation recovery is encouraged, it would take a long time without assistance. Native tree planting and hedgerow planting has therefore been undertaken with help from volunteers – last season 9,000 plants were planted. This aims to restore the native seed source for natural regeneration in the future.
Low numbers of pigs have also been introduced to the site to increase disturbance and re-start habitat succession. They are allowed to graze extensively and create patches of bare ground and rootled earth, into which harvested seeds are scattered. Cattle are also present on site from time to time and in low numbers creating a mosaic of vegetation.

© Sam Rose

© Sam Rose

© Sam Rose

© Sam Rose
future plans
Continue to restore nature across the project through targeted tree planting and habitat creation.
Further exploration of complimentary business models
Expansion of local rewilding network, to achieve broader change in the local and wider area – e.g. Wild Peak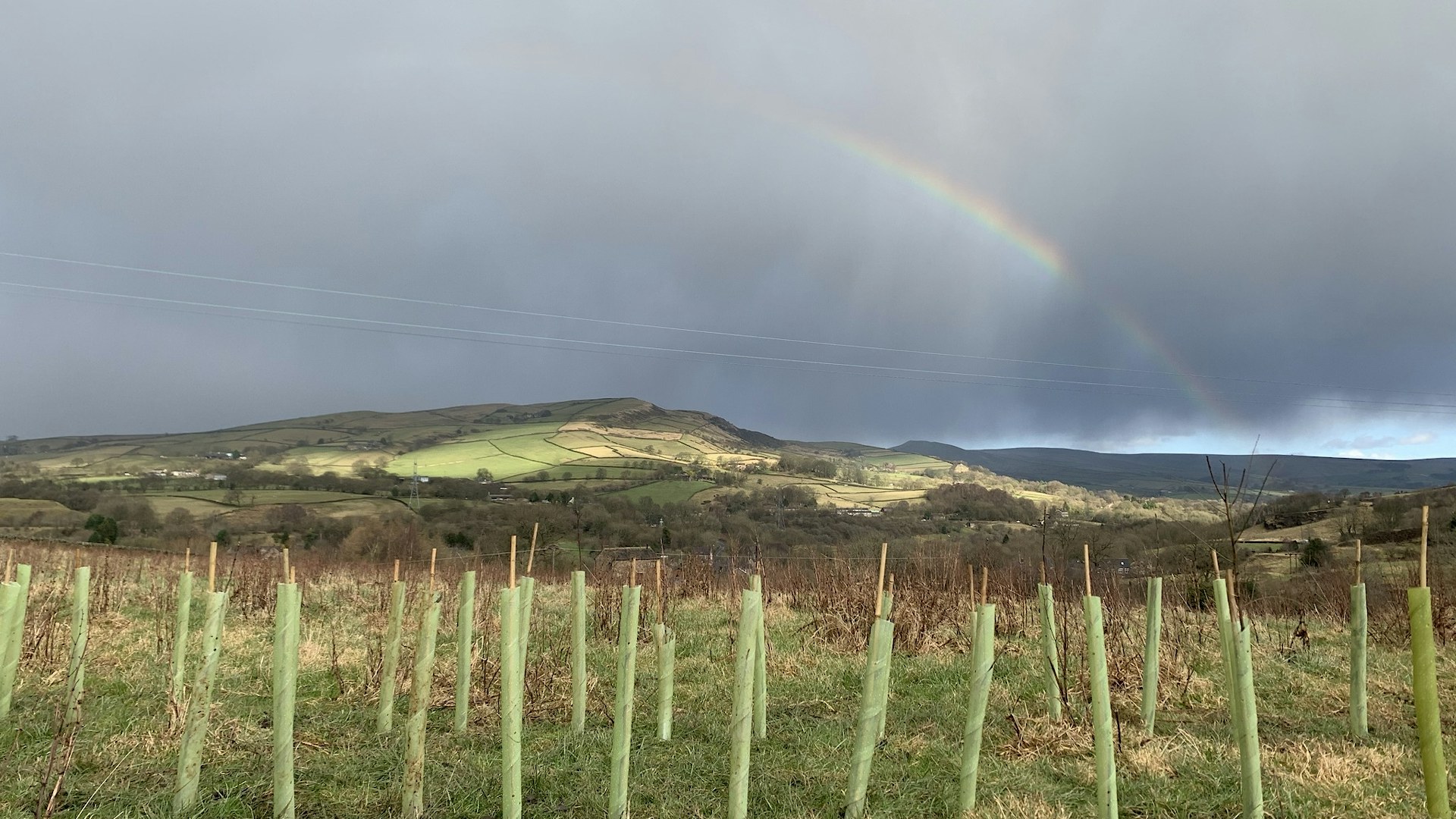 The Rewilding Network
Sunart Fields is part of our Rewilding Network, the go-to place for projects across Britain to connect, share and make rewilding happen on land and sea.
Discover the Rewilding Network