Pirbright Ranges
Rewilding a military firing range to support rich wildlife and priority habitats.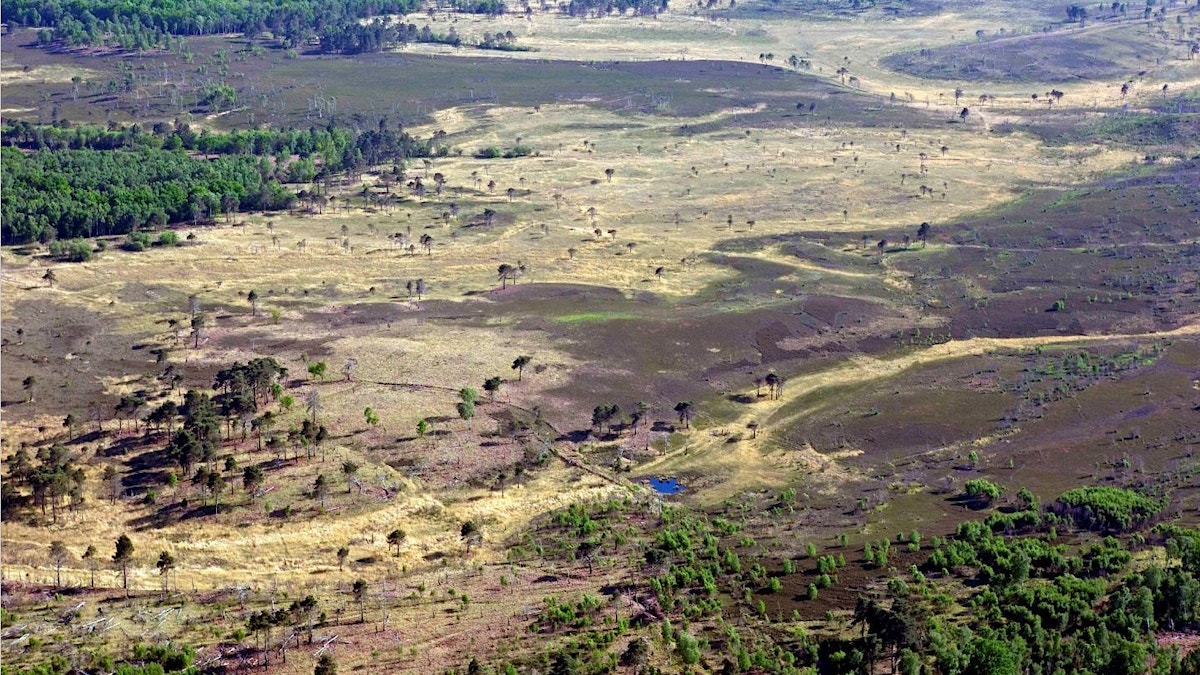 Pirbright Ranges is located in Camberley, Surrey and covers 2710 acres. This unique site is used as a military and civilian firing range, and has no public access. Part of the site has been rewilding for the last ten years, creating an area of wildlife abundance. The rewilding area covers 1829 acres, and comprises extensive lowland heathland with some mixed woodland.
The site supports a number of important bird populations, including nightjar, Dartford warbler, woodlark and wintering great grey shrike. Other species supported by heathland habitats include adders, grass snake, and heath tiger beetles (only four colonies of this beetle exist in Surrey).
The ranges support one of the largest remaining areas of lowland heathland in Surrey. This habitat is ecologically important, and supports a range of priority plants and animals. It also poses a fire risk and historically has been subject to large wildfire events. Red deer were introduced by Surrey Wildlife Trust to graze the site and help prevent invasive scrub from reclaiming the heath. Since their introduction, red deer have created natural fire breaks through their grazing, lowered fuel loads within its vegetation, and reduced the overall risk of wildfire. There is minimal human intervention on site, and red deer herds are allowed to access most of the site. The result is a more natural grazing regime, and a diversity of heathland structure.
Pirbright Ranges are owned by the Ministry of Defence (MOD), with large parts leased to the National Rifle Association, and there are agreements with Surrey Wildlife Trust to manage and monitor the open habitats, supported by Natural England and Defra agri-environment funding.
KICK-STARTING

REWILDING
Natural processes were kick-started on site through the introduction of a herd of 160 red deer. Natural regeneration was encouraged to increase the diversity of vegetation structure within both heathland and woodland areas. Some rhododendron control continues to be implemented to minimise the spread of this invasive non-native species.
Find out more
https://​www​.sur​rey​wild​lifetrust​.org/​n​a​t​u​r​e​-​r​e​s​e​r​v​e​s​/​p​i​r​b​r​i​g​h​t​-​r​anges
https://​www​.gov​.uk/​g​u​i​d​a​n​c​e​/​p​u​b​l​i​c​-​a​c​c​e​s​s​-​t​o​-​m​i​l​i​t​a​r​y​-​a​r​e​a​s​#​a​s​h​-​a​n​d​-​p​i​r​b​r​i​g​h​t​-​r​a​n​g​e​-​d​a​n​g​e​r​-​areas
© Surrey Wildlife Trust

© Surrey Wildlife Trust

© Surrey Wildlife Trust

© Surrey Wildlife Trust
future plans
Continued monitoring by Surrey Wildlife Trust, Natural England and the MOD. Monitoring includes vegetation surveys, bird surveys and invertebrate surveys.
Consideration to native species reintroductions, such as smooth snake and sand lizard.
Consideration of venison sales as a nature based enterprise for the project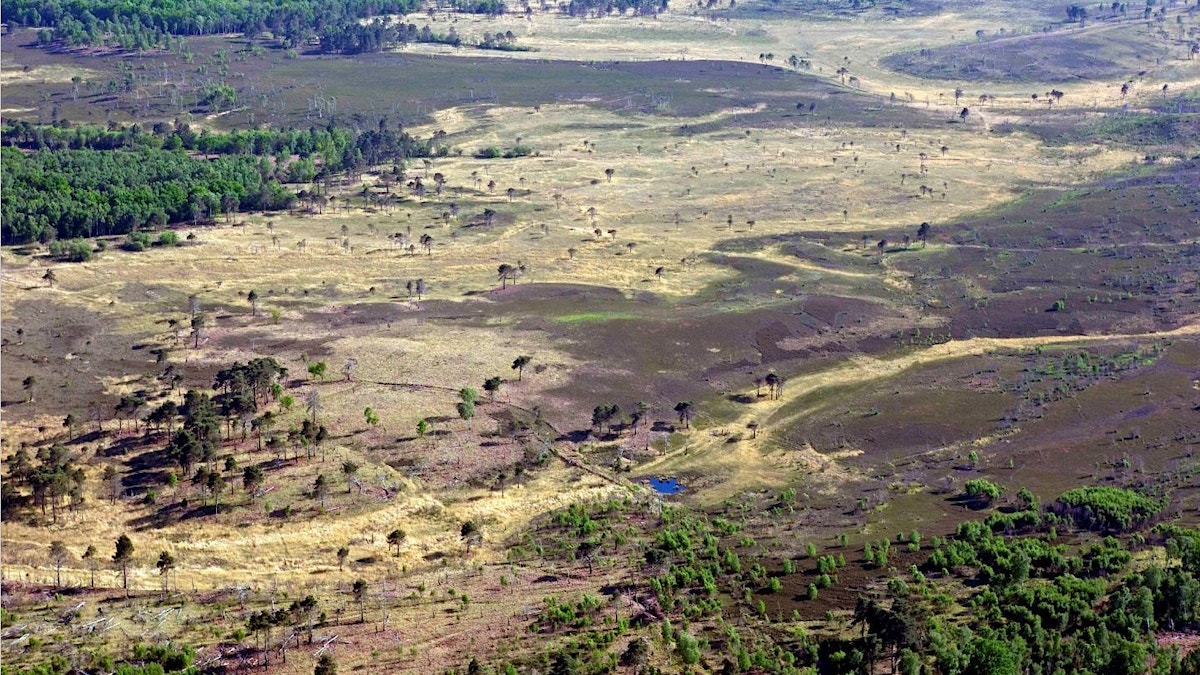 The Rewilding Network
Pirbright Ranges is part of our Rewilding Network, the go-to place for projects across Britain to connect, share and make rewilding happen on land and sea.
Discover the Rewilding Network