Kilchoan Estate
Rewilding and restoration of both marine and terrestrial habitats on a Scottish Estate undertaken by the Kilchoan Initiative.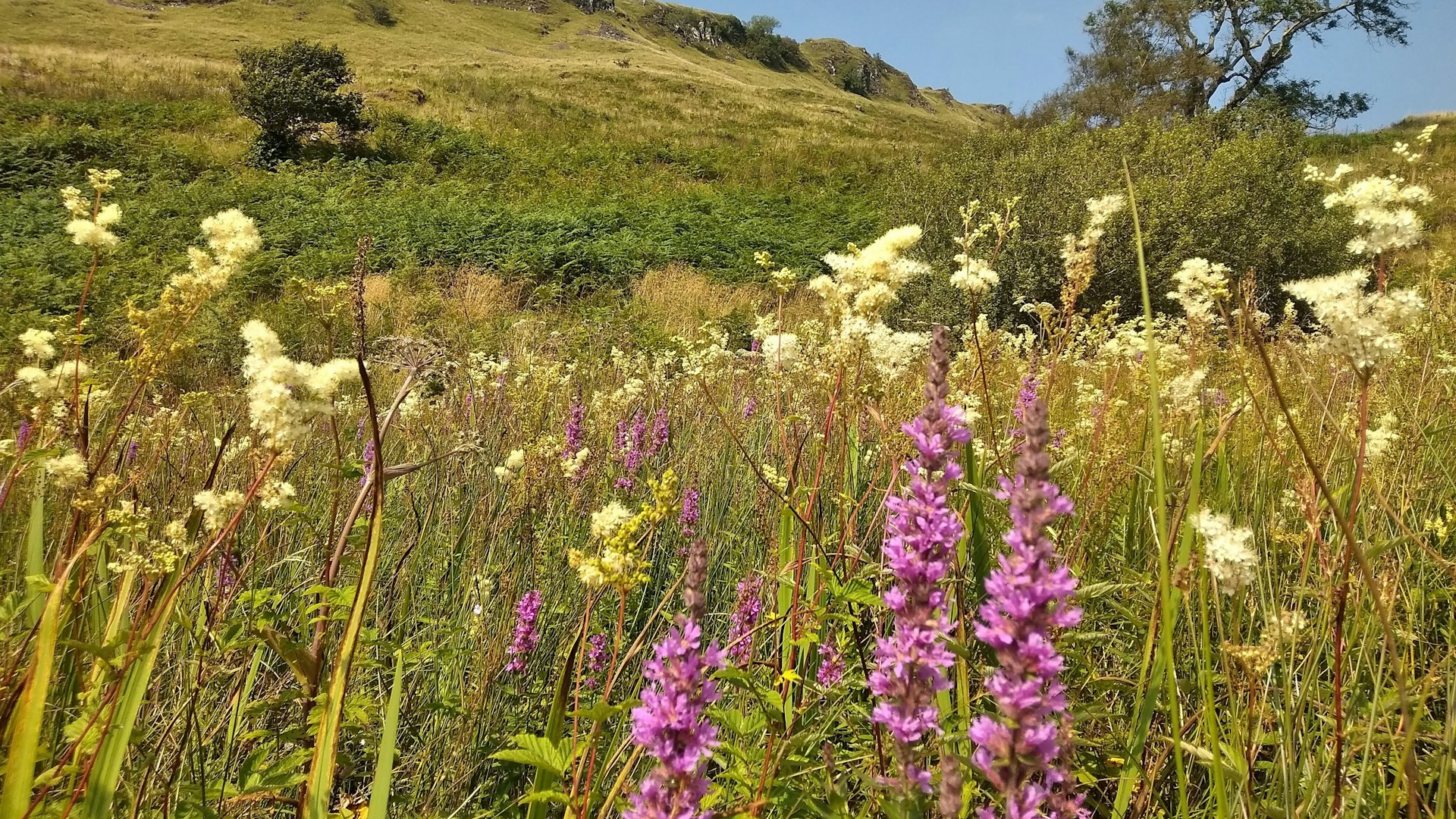 The Kilchoan Initiative based at the estate is a cultural and educational enterprise in rewilding, preservation and sustainability, aiming to benefit the people of Argyll and its precious wildlife.
Historically, the land has been used as extensive upland sheep pasture, with dense areas dominated by bracken and interspersed with fragmented semi-natural woodland, alongside non-native timber plantations. Traditional deer stalking was also undertaken across the estate.
The initiative now has a new vision – to create a legacy for future generation and the local community. Through rewilding and restoration, deer stalking and farming practices have changed across much of the site allowing a mosaic of habitat to regenerate. Additional tree planting and species reintroductions are being used to help repair ecosystems, allowing nature and people to thrive.
In addition to rewilding the land, the initiative is restoring native European flat oyster populations to the marine ecosystem. Native oysters play an important role in creating reefs, filtering water and storing carbon. An oyster nursery has been developed in Loch Melfort to raise 24,000 oysters each year. Once they are mature, they are released at pre-surveyed sites along the coastline, reinforcing the existing but declining population.
The project is part of a much larger national wide movement to create a matrix of wildlands, acting as corridors and spaces for nature.
Engaging communities is at the heart of the project. Volunteers can get involved in oyster releases, students and international groups are hosted for educational visits, and walking opportunities are available for visitors to enjoy the stunning landscapes.
NATURE

BASED

ENTERPRISES
A low impact Interpretation Hub, made in-house by the Kilchoan Team and nestled at the foot of Melfort Hill, is an essential starting point for your adventures across the Kilchoan Estate. With illustrated maps and signs, the Interpretation Hub offers useful information on walks and seasonal wildlife.
The wider estate also operates a small-scale kelp farm and is planning a multitrophic aquaculture project as part of the wider sustainable nature-based projects.
Traditional breeds of cattle are farmed using low input models and will become part of the wider habitat management in due time.
KICK

STARTING

REWILDING
A total of 324 hectares of the estate are subject to a rewilding approach with more planned in the next decade. This includes remnant semi-natural ancient Atlantic rainforest which is being restored through woodland planting and protection from herbivore grazing. Additional native tree planting will replace current non-native timber plantations.
Herbivores, in particular deer and sheep, are being excluded from areas allowing natural regeneration and recovery through reduced browsing pressure. Dense areas of bracken are being broken up to encourage a mosaic of habitats, non-native invasive species are being controlled and removed. The peatlands across the site are generally in good condition, however small-scale peatland restoration is being assessed for targeted areas and management tailored to promote peatland health.
The project has 3650m of coastline and will release several thousand native oysters across a range of sites. Currently 24,000 oysters are released per year across four sites with the help of local volunteers. The oyster monitoring is partly undertaken as a citizen science project by local residents.

© Kilchoan Estate

© Kilchoan Estate

© Kilchoan Estate

© Kilchoan Estate

© Kilchoan Estate

© Kilchoan Estate
future plans
Removing exotic timber plantations to replace with native woodland
Continue to restore 24,000 oysters per year with additional release sites
Grazing strategy for the project to include cattle and pigs
Continue to monitor biodiversity, herbivore impact and oyster populations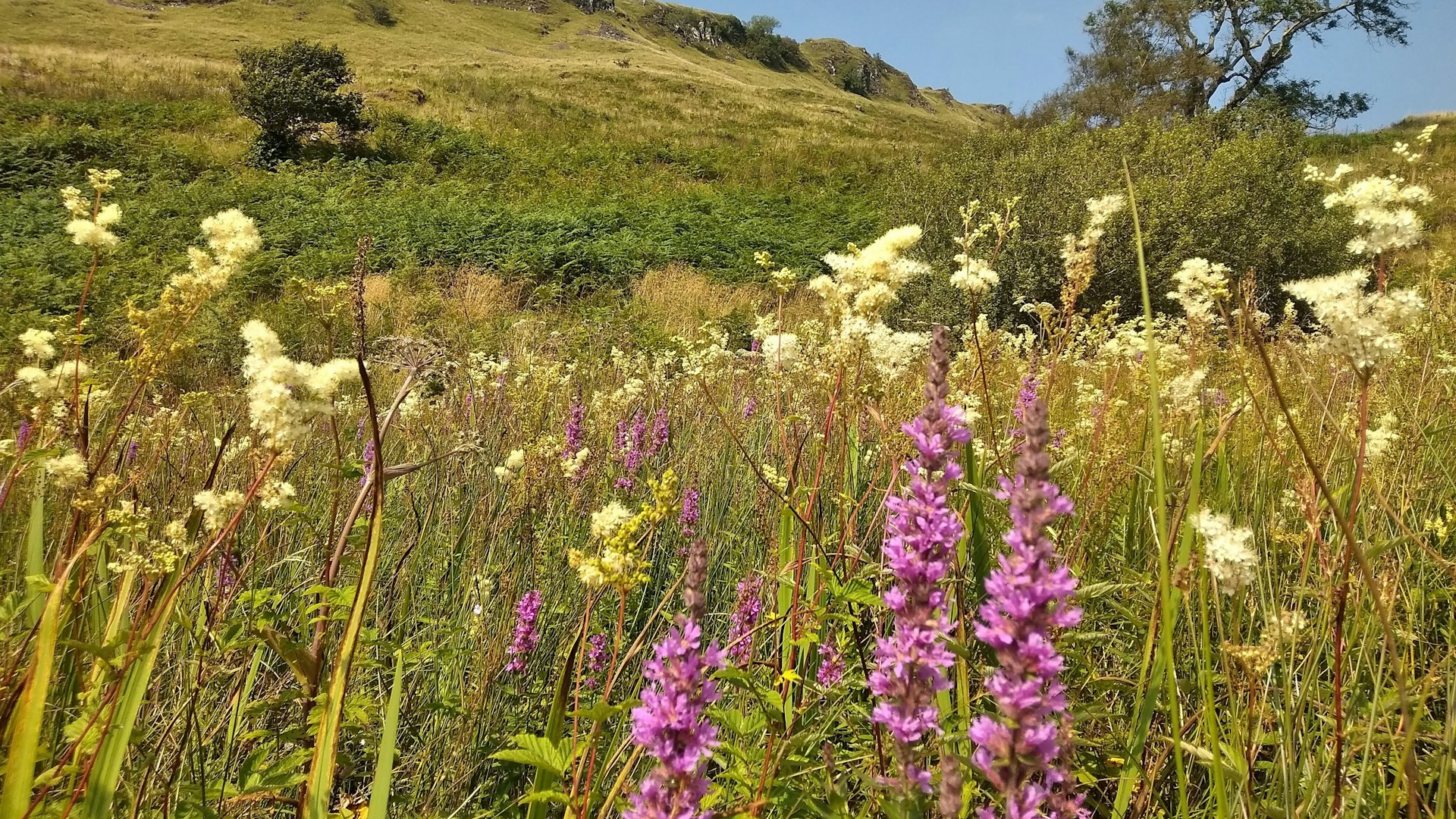 The Rewilding Network
Kilchoan Estate is part of our Rewilding Network, the go-to place for projects across Britain to connect, share and make rewilding happen on land and sea.
Discover the Rewilding Network