Rewilding Challenge Fund
This £100,000 funding opportunity is awarded by Rewilding Britain to one large-scale rewilding project every year. It's time to Think Big, Act Wild!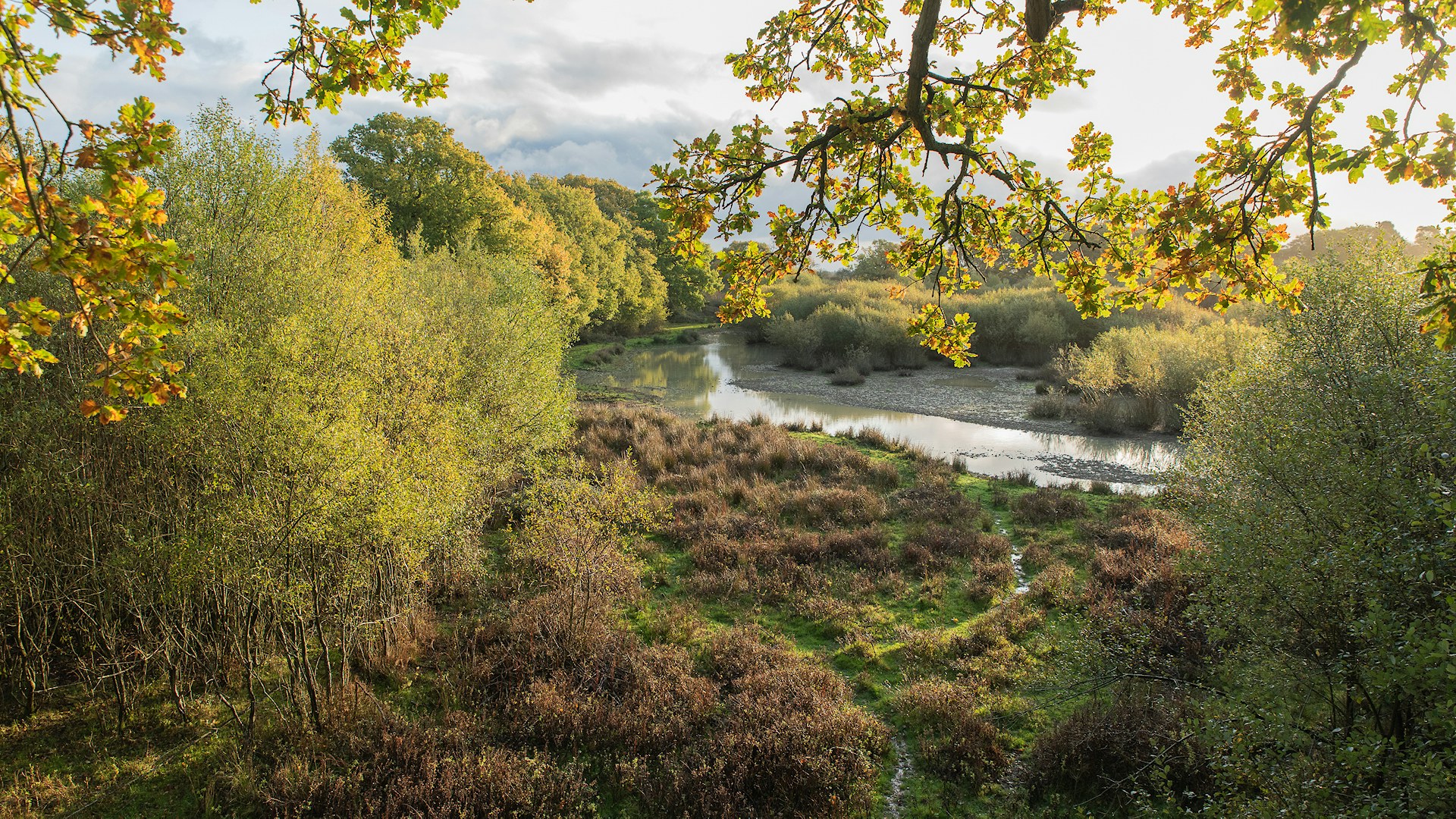 The Rewilding Challenge Fund is a major fund of up to £100,000 per year, awarded by Rewilding Britain to the rewilding project which shows the maximum potential to work with others to scale up rewilding on land and/​or at sea.
The fund not only nurtures and enables one large-scale project to create a shared vision for landscape or seascape scale rewilding but ensures that the invaluable knowledge and experience gained by the award-recipient is shared with rewilders across Britain through the Rewilding Network.

There's a clear global recognition of the power of nature-based solutions to address the climate and biodiversity crises, while also supporting prosperous communities. This fund is a vital step in making this happen on the ground here in Britain.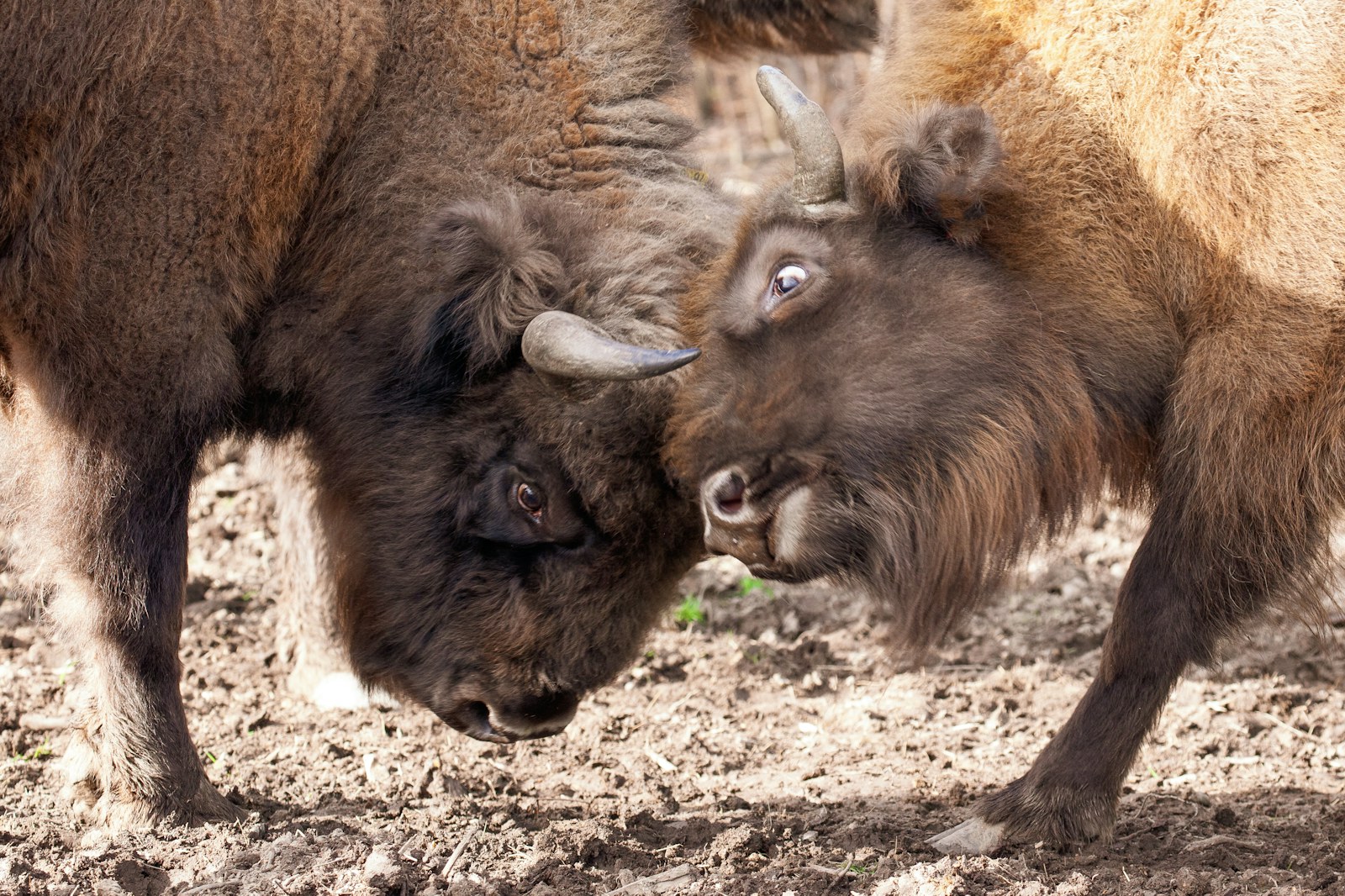 A bison-sized boost for rewilding
Announcing the first ever beneficiaries of the Rewilding Challenge Fund: Kent Wildlife Trust. Home to the UK's only free-roaming bison, they're aiming to rewild tens of thousands of hectares across South East England – connecting a rich range of habitats, creating green corridors for wildlife, and boosting eco-tourism.

Who it's for
The Rewilding Challenge Fund is awarded to one project per year. The deadline for expressing an interest in this year's round has now passed. The next annual round will open in 2024.
To apply, your project must be:
based in Britain (England, Wales or Scotland)

part of/​eligible to join our Rewilding Network

at least 1,000ha/10 km² in size (the majority of which is contiguous and proposed for rewilding)
To give you a flavour of what we're looking for, read more about the first ever project to be awarded the Rewilding Challenge Fund.

We're looking for diverse groups (landowners, sea-users, organisations, communities, businesses etc) who want to work together to develop innovative models to upscale rewilding.

Following the theme 'Think Big, Act Wild', we'd expect the total project area of the project to be at least 1,000ha/10km2, the majority of which is contiguous and proposed for rewilding.


Within these we'll prioritise those which restore and reinstate natural processes, habitats and missing species to the maximum extent across land, sea or both.

We're particularly interested in community-led/co-designed approaches to rewilding which bring lasting social, economic and ecological benefits for local communities.

Successful projects will need to be part of/be eligible to join our Rewilding Network and must be prepared to share knowledge and experiences in an accessible way.

If you have applied to the Rewilding Innovation Fund, you can still apply to the Challenge Fund. If you applied last year, you are also able to re-apply.

Projects must be based in England, Wales or Scotland.

The fund cannot finance capital works or land purchase.
The selected project will be expected to deliver within two years of being awarded funding. By the end of this period it will be expected to have:

a clearly articulated plan, vision and theory of change.

a partnership of relevant organisations/communities/stakeholders to deliver the plan.

a proposal for raising the necessary funds and investment.
Stage 1 — Expression of Interest (this round has now closed)
Rewilding Network projects are invited to submit a short Expression of Interest to the fund. This should be completed by the lead organisation.
If you aren't a Rewilding Network member but would like to be considered, please join before applying.
Expressions of Interest will be assessed by the Rewilding Britain steering group, and selected projects will be invited to submit a full assessment and presentation.

We will notify all projects of our decision at this stage.

Stage 2 — Full Applications (to be made between 30 October and 27 November 2023)
The shortlisted projects will be invited to submit a full application alongside a short presentation. Applications will be assessed by the steering group.
We will announce the results of the fund by the end of December 2023.

Our vision for rewilding
In line with our rewilding principles, the Rewilding Challenge Fund is designed to encourage collaborative approaches to rewilding which:

Work at nature's scale by establishing large and ecologically connected rewilding initiatives across land and/​or sea.

Let nature lead by creating areas where natural processes are given freedom to generate dynamic and complex mosaics of habitats and species which enhance resilience to the impacts of climate change.

Create resilient local economies by providing opportunities for new, nature-based enterprises that in turn support thriving communities.

Support people and nature together by bringing community voices to the fore in shaping rewilding initiatives, providing social and well-being benefits and celebrating local culture.

Secure benefits for the longer term by accelerating innovative projects which can act as a blueprint to inspire others and build a knowledge base of how to achieve large-scale rewilding.