The Rewilding Challenge Fund brings a bison-sized boost
A £100k funding boost will scale up rewilding in Kent – enabling five of the county's most famous residents, the European bison, and other conservation grazers to roam more freely.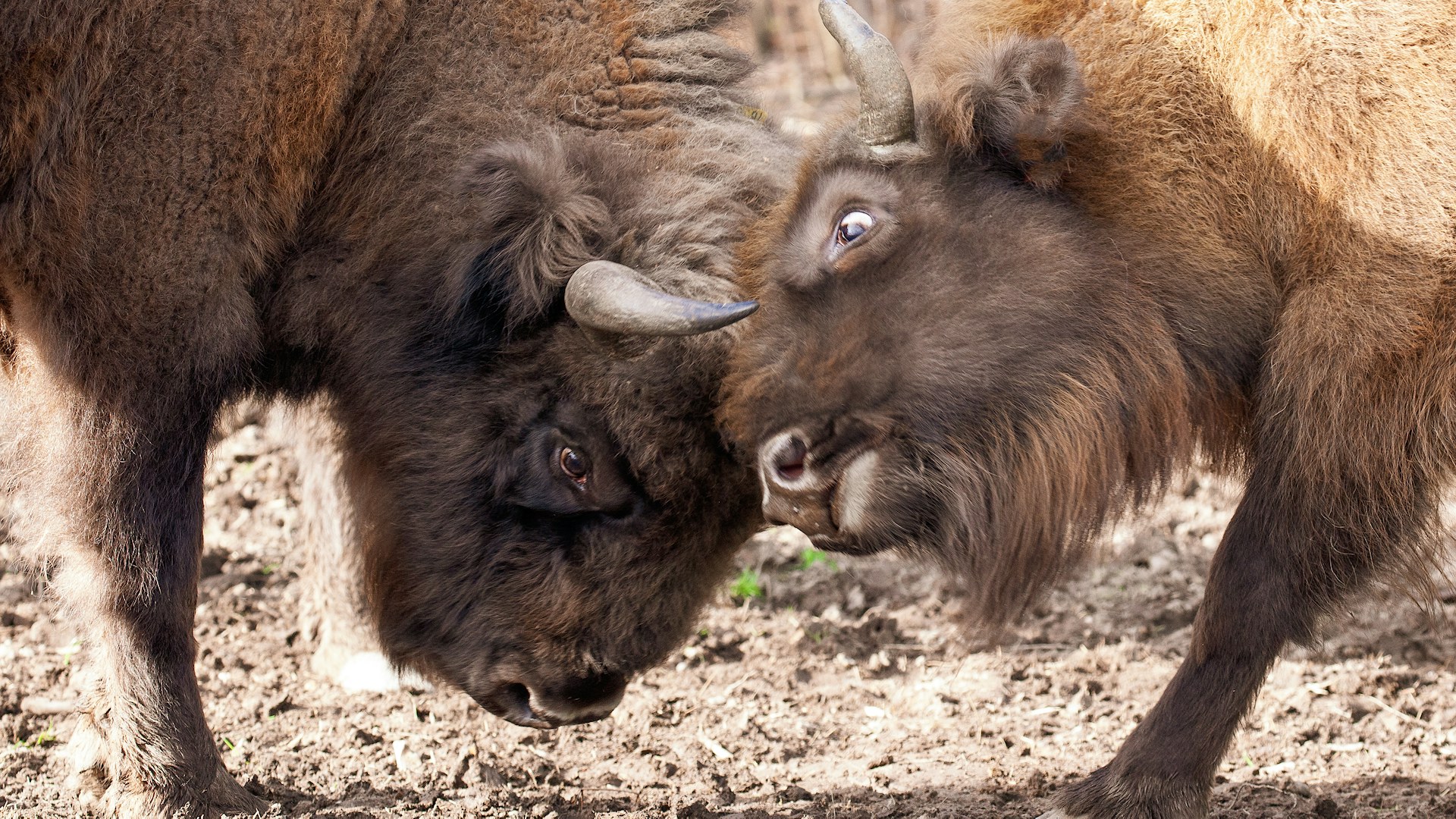 We're delighted to announce that we're awarding £100k to Kent Wildlife Trust in support of their ambitious rewilding project. The first ever beneficiaries of the Rewilding Challenge Fund are aiming to rewild tens of thousands of hectares across South East England – connecting a rich range of habitats, creating green corridors for wildlife, and boosting eco-tourism.
What is the Rewilding Challenge Fund?
The Rewilding Challenge Fund is a major new fund of up to £100,000 per year, awarded to a rewilding project which shows the maximum potential to upscale rewilding on land or at sea – projects that ​'Think Big, Act Wild'.
Kent Wildlife Trust were chosen to support their ambition to scale up rewilding efforts within and beyond the Blean, a wild space which contains one of the largest continuous areas of ancient woodland in southern England.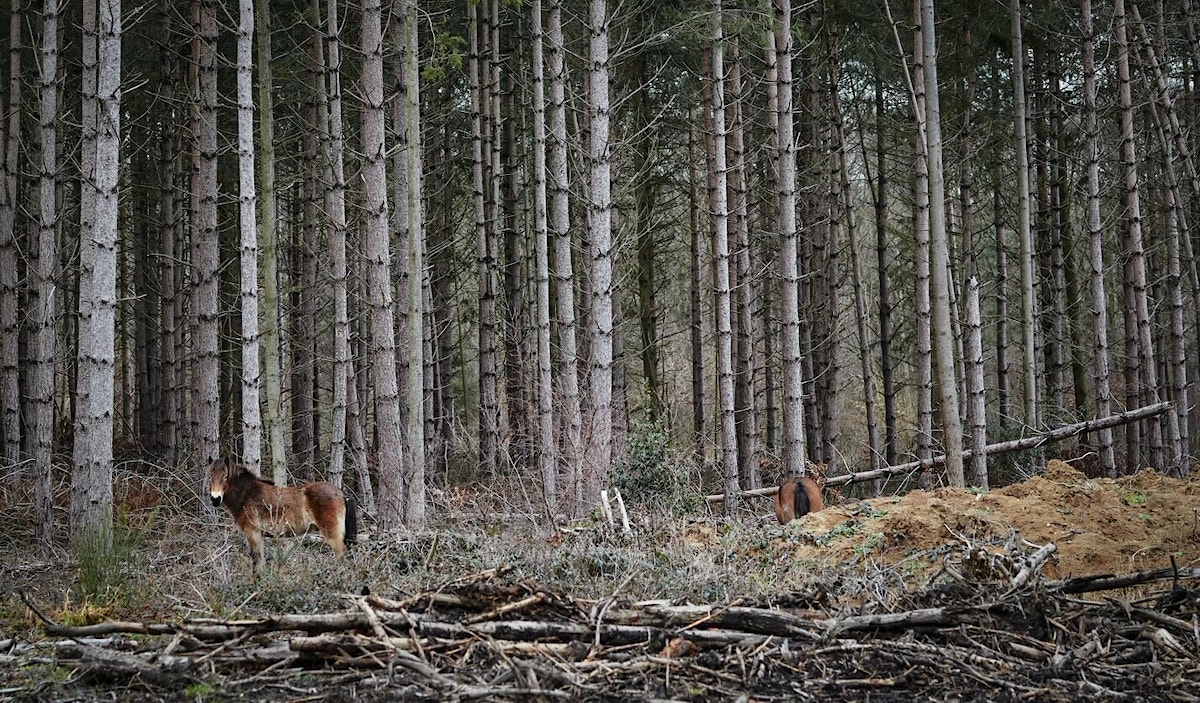 The Blean is perhaps best known as the home to the UK's first reintroduced European bison. The five ecosystem engineers, which were famously released last year along with other large herbivores, are a key stage of the Trust's rewilding plans.
"The bison and other grazers are just the beginning of Wilder Blean," said Paul Hadaway, Director of Conservation at Kent Wildlife Trust. ​"It's amazing how much of an effect these large herbivores have already had on the woodlands, and how their natural processes are helping habitats recover and prosper. We want these benefits to be felt further, for more habitat to be restored through rewilding, and thanks to support from Rewilding Britain we now have that opportunity."
What makes the Blean so special?
Wildlife haven
The ancient woodlands within the Blean provide vital habitat for wildlife, including the iconic health fritillary butterfly as well as threatened woodland birds like nightingales and lesser-spotted woodpeckers.

Natural carbon solution
The woodlands help mitigate the effects of the climate emergency by working as a natural carbon solution through cooling, water storage and carbon sequestration.
People at its heart
The Blean is a beloved wild space for local communities in one of the most heavily industrialised areas of Britain, and the new resident bison have greatly increased the area's profile as a tourist destination.
Around a third of the Blean is woodland, but that area is currently fragmented by agriculture and urban development. To create a landscape-scale rewilding project, Kent Wildlife Trust will work with partners RSPB and the Woodland Trust to reconnect the fragmented woodlands.
Funding from Rewilding Britain will support the rewilding of an initial 8,300 hectares, but the partnership aims to expand further. The project's long-term goal is the rewilding of tens of thousands of hectares across South East England, reconnecting Blean's ancient woodlands to the Kent Downs and High Weald Areas of Outstanding Natural Beauty.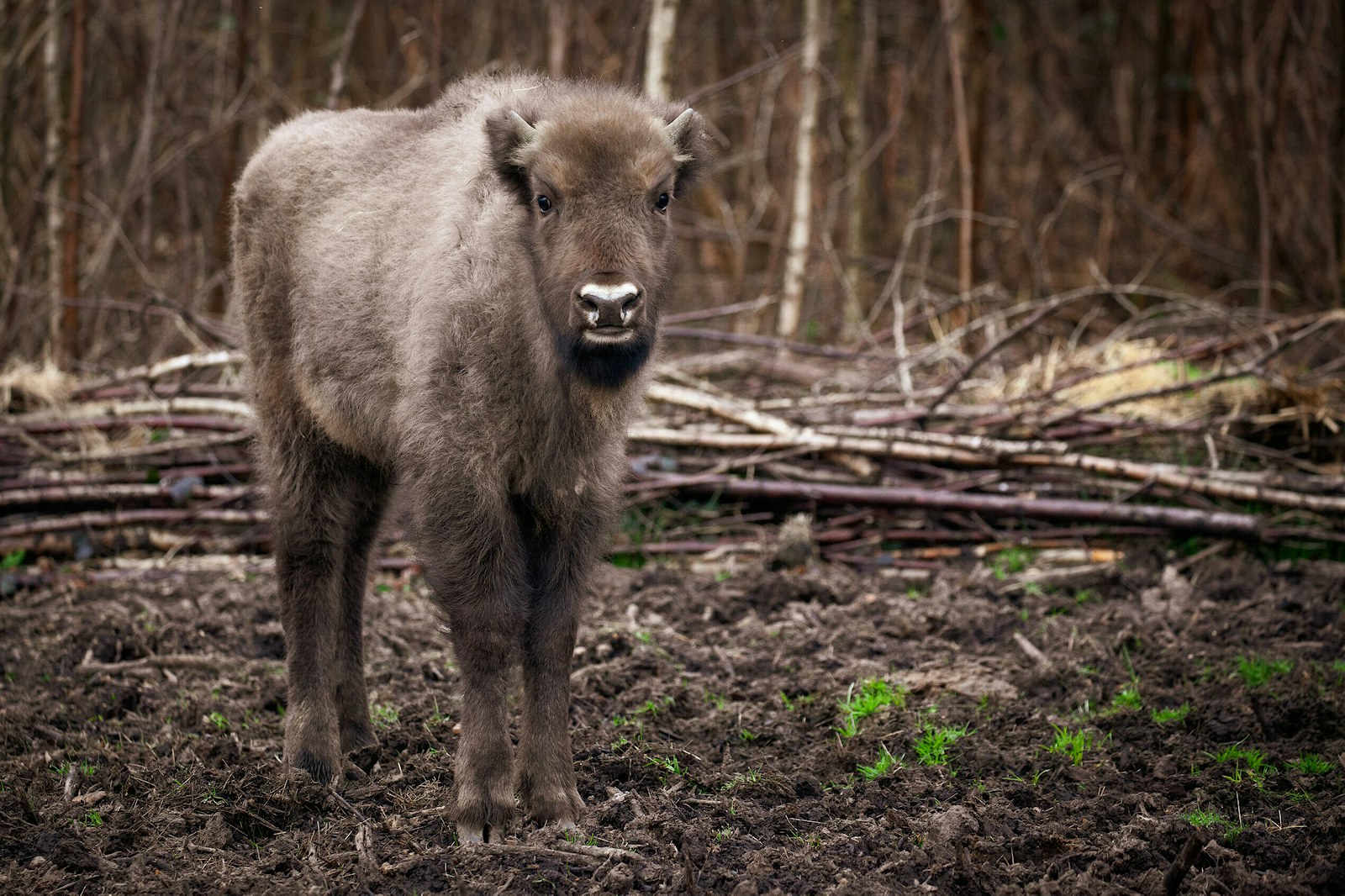 An ambitious vision for rewilding
By rewilding the Blean and beyond, Kent Wildlife aims to:
Boost biodiversity and provide a connected gateway to allow wildlife — including the newly introduced bison — to move more freely across the Blean
Improve the woodland's capacity to sequester carbon, a vital role in the escalating climate emergency
Support further development of ecotourism opportunities, and high-quality nature experiences for local communities
Provide opportunities for job creation, education and volunteering for the local community
Sara King, Rewilding Manager at Rewilding Britain, said: ​"This exciting project is working at nature's scale and allowing nature and natural processes to take the lead, while engaging with the local community and providing economic benefits through ecotourism. Our Challenge Fund asked applicants to ​'Think Big, Act Wild', and Kent Wildlife Trust is doing just that!"