Success for Langholm community buyout
With an eye on nature recovery and community regeneration, this south of Scotland buyout is a cause for celebration.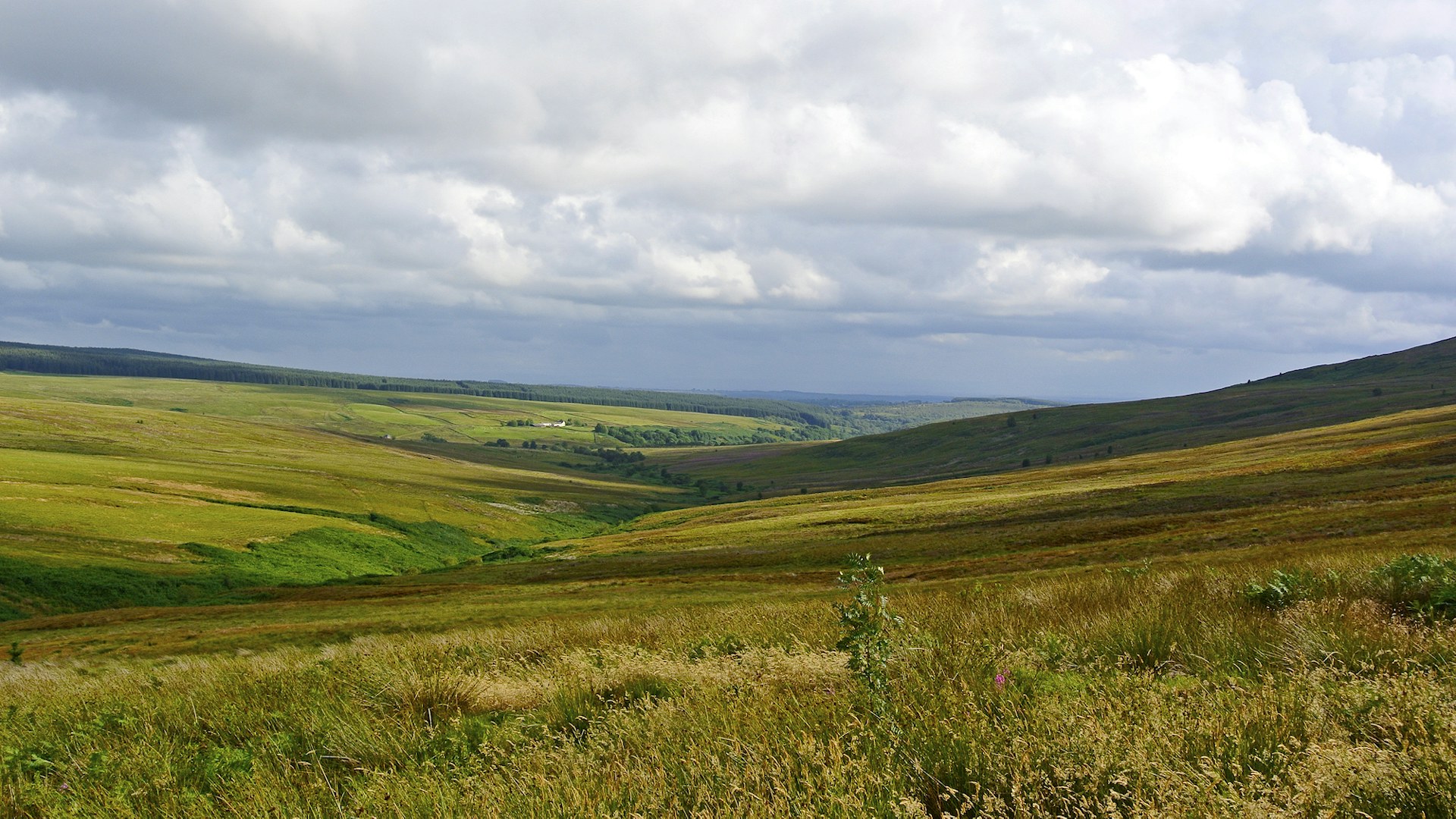 A boost for nature and a boost for the local community, that's the exciting promise of the Langholm Moor community buyout that's now set to go ahead. Following an ambitious community fundraising campaign, the award-winning Langholm Initiative charity in Dumfries and Galloway has managed to raise the final funds to buy over 5,000 acres from Buccleuch for an agreed price of £3.8 million. It will be the largest community buyout to take place in the south of Scotland.
The Langholm community is focusing on nature recovery as a springboard for wider regeneration. They intend to transform this former grouse moor into the Tarras Valley Nature Reserve, which will protect and restore globally important peatlands and ancient woodlands, and provide a haven for wildlife including rare hen harriers. It will support community regeneration, with plans to capitalise on new nature-based tourism opportunities. By helping nature recover, the reserve will play a role in tackling climate change.
"Community ownership can be a catalyst for regeneration, which we want to show can be done with the environment at its heart," said Kevin Cumming, Langholm Initiative project leader. ​"We hope the success here will encourage and inspire other communities in Scotland and across the UK. Realising the full potential of community ownership will take time. The hard work is really just about to begin."

At Rewilding Britain, we believe locally led action is central to helping nature recover in ways that work for people and communities. Community land ownership has a key role to play and it's heartening to see how the movement has been gaining strength in Scotland. Rewilding is about letting nature lead its own growth and recovery. Community ownership is about letting people do the same.
"This is a fantastic moment for Langholm and we're so pleased that they've managed to get over the line with their fundraising. They've worked incredibly hard and deserve this result." said Rebecca Wrigley, Rewilding Britain's chief executive.
"The people of Langholm are helping to pioneer a nature-based approach to community regeneration that can potentially ensure local people thrive along with blossoming local wildlife. We hope this brave initiative acts as an inspiration to many others. We can then start to achieve the scale of change needed to tackle the challenges we are facing to the benefit of people, nature and climate"
The buyout was secured with £1 million from the Scottish Land Fund and financial contributions from the public, trusts and foundations, and charities. The Scottish Land Fund contribution came with a 31 October deadline for raising the full funds for a buyout. The charity's public crowdfunder drew more than £50,000 donations in the final week – including £24,000 on one day alone – completing the appeal's £200,000 target. Nearly 4,000 people have supported the crowdfunding appeal since its launch on 7 May.
In the final weeks, £500,000 was secured from the Bently Foundation. In the final 48 hours before the deadline, and with the community still some £150,000 short of the total funds needed, The Woodland Trust agreed to contribute £200,000 to the project, taking The Langholm Initiative over the line.
Other major funders to the buyout include South of Scotland Enterprise, John Muir Trust, Carman Family Foundation, and Garfield Weston Foundation. Other leading charities that supported the buyout include Borders Forest Trust, Rewilding Britain, RSPB Scotland, Scottish Wildlife Trust, and Trees for Life.
"The support for our vision has been overwhelming," said Kevin. ​"We can never thank the major donors and thousands of members of the public enough for their contributions."
The Langholm Initiative, formed in 1994 as one of south Scotland's first development trusts, facilitates projects making a lasting difference to the local area and people.
---