Stand up for Nature
We stand united with members of the Rewilding Network in our plea to the UK Government to not delay or dilute nature recovery.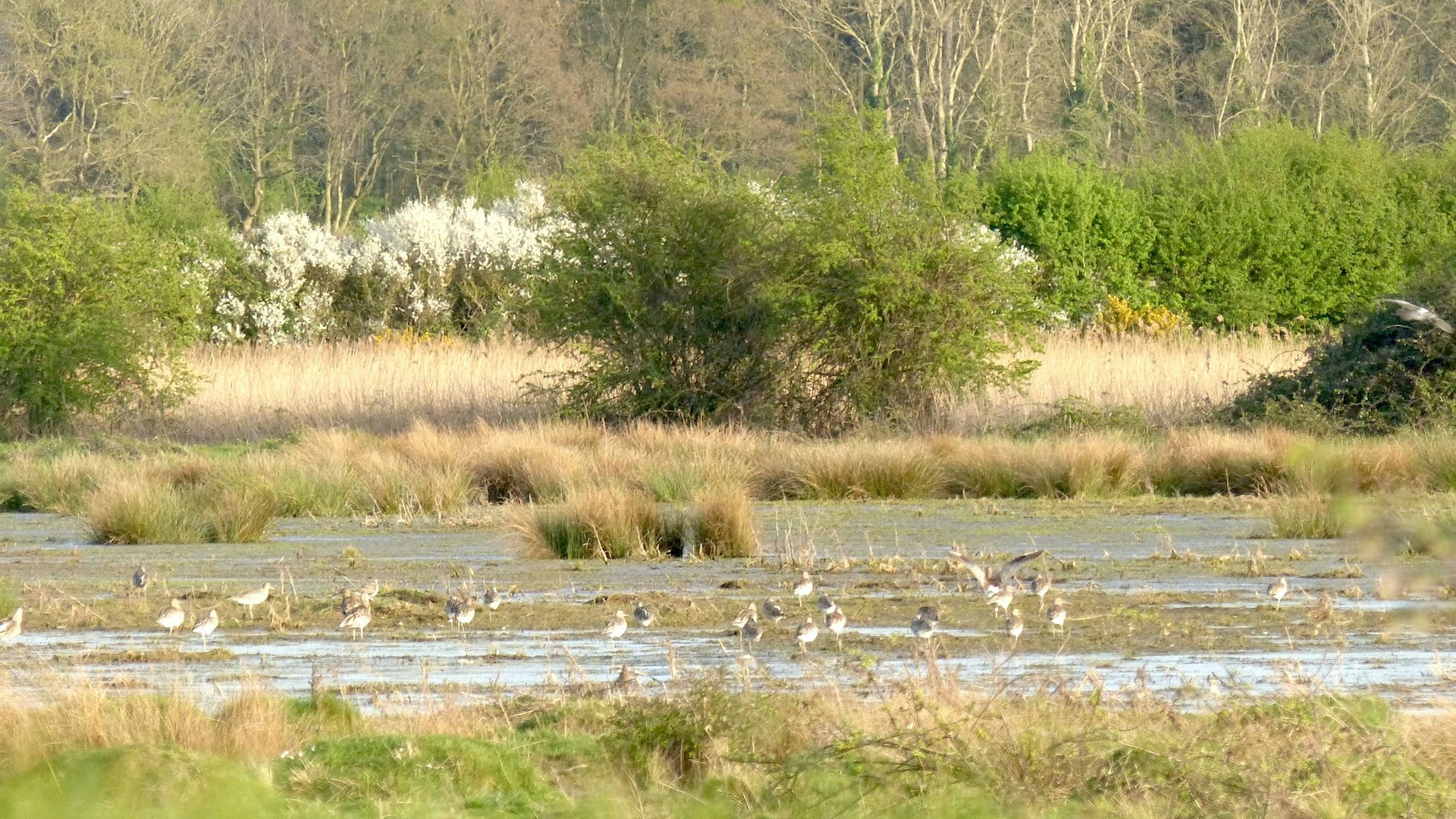 Here's the open letter we've sent to Ranil Jayawardena MP, Secretary of State for Environment, Food and Rural Affairs – signed by 64 members of the Rewilding Network across England, including landowners, land managers, farmers, tenants, estate owners and non-governmental organisations.
30 September 2022

Dear Minister,
NOW IS NOT THE TIME TO DELAY OR DILUTE NATURE RECOVERY IN ELM
We are writing to you jointly to urge you to ensure implementation without delay of the UK Government's recently announced Environmental Land Management (ELM) scheme as it was originally intended.
ELM has been widely welcomed as a world-class initiative to encourage and support farmers in the creation of space for nature, while absorbing carbon to help the country reach its net zero target. There is widespread understanding that producing food and protecting nature go hand-in-hand.
Landowners, farmers, land managers, non-governmental organisations, Defra organisations and the private sector have all worked tirelessly for several years to build a platform to deliver nature recovery and nature-based solutions through ELM, alongside ensuring sustainable food production and food security.
So the current uncertainty around the future of ELM – with reports ranging from the abandonment of the scheme to pausing for a review and fears of lengthy delays – is of deep concern to ourselves and to the millions of people countrywide, including huge numbers of farmers, who actively support positive action for tackling the nature and climate emergencies.
Delays or diluting the nature recovery opportunities offered by ELM would represent a significant missed economic opportunity, be damaging for the environment and the future of farming and food production, and would risk undermining confidence in what could be the most important environmental policy for England in a generation.
Evidence shows that by encouraging a more diversified approach than traditional ​'food production only', ELM could help turbo-charge a thriving ecosystem of employment, built around the restoration and rewilding of nature to level up rural areas.
For example, a 65% increase in jobs and a 14-fold increase in volunteering opportunities since rewilding began has already been recorded in an ongoing study of nearly 50 major rewilding projects that are members of Rewilding Britain's rapidly expanding Rewilding Network.
At the same time, the clock is ticking on biodiversity loss and climate breakdown and every delay reduces our chances – and increases the costs – of doing anything to tackle those major crises.
Rewilding at landscape-scale is the most significant, cost-effective and sustainable way to achieve major nature recovery and reverse the collapse in biodiversity. It is a powerful solution for tackling the causes and consequences of climate breakdown – including by creating carbon dioxide sinks, reducing flooding, and supporting resilience against wildfires.
Rewilding also has overwhelming public support, as evidenced by an opinion poll commissioned by Rewilding Britain which showed that 75% of people think politicians should be doing more to reverse the decline of nature in Britain, and just 2% thinking they should be doing less.
Rewilding Britain's Rewilding Network includes almost 900 members in total, including a diverse range of landowners, land managers, farmers, tenants, estate owners and non-governmental organisations. Together these projects across England alone total over 74,000 hectares, with this figure growing every week. These sites are clearly demonstrating the extensive economic and social benefits of rewilding and nature recovery to rural communities, as well as to biodiversity.
A number of the Rewilding Network's members are already involved in the ELM Landscape Recovery Pilots, and are working to transition towards the Local Nature Recovery schemes through existing Countryside Stewardship agreements. They need payments for public goods to continue the excellent work they are doing to restore nature and green jobs.
On behalf of the growing numbers of farmers, landowners and land managers within the Rewilding Network, we are calling on you to ensure the continued implementation of the ELM scheme as originally intended. We need a fast roll-out of the ELM scheme, and for it to be ambitious for our rural economy and for nature. We are keen to continue to assist Defra and Natural England on this crucial scheme, and would be happy to meet with ministerial teams to discuss these matters further.
Yours sincerely,
Rebecca Wrigley,
Chief Executive, Rewilding Britain
Prof Alastair Driver,
Director, Rewilding Britain

Akshay Sanghrajka and Georgina Sanghrajka, The Ferals (Dorset)
Alex Stevenson, Jordan's Farm (Essex)
Alexander de Carvalho, Rewilding Thornydown (Hampshire)
Amelia ap Ellis, Stratford Tony House (Wiltshire)
Anna Green, 3 Westwood Farm (Devon)
Anna Snellgrove, Bakesdown Farm (Cornwall)
Anne Beadwell, Armshold Farm (Cambridgeshire)
Annie Record, HG Matthews Bellingdon (Hertfordshire)
Anselm Guise and Cynneth Bonanos, Elmore Estate (Gloucestershire)
Anthony Hay, Cherryford (Devon)
Charlie Burrell and Isabella Tree, Knepp Estate (West Sussex)
Charmian Larke, Quenchwell Top Field (Cornwall)
Claire and James Birch, Isobel Wright, Doddington Hall Estate (Lincolnshire)
Darren Ward, Buy Land Plant Trees CIC (Cumbria)
David Butt, Wilding Myrtle Farm (West Sussex)
David Jubb, Wildwood (Devon)
Derek Gow, Upcott Grange Farm (Devon)
Dominic Buscall, Wild Ken Hill (Norfolk)
Dorette and Eti Engi, Broadridge Farm & Dayshul Brake (Devon)
Duncan Hutt, Northumberland Wildlife Trust (Northumberland)
Edward Sandys, Graythwaite Estate (Cumbria)
Elizabeth Sutcliffe, Heggs Farm (North Yorkshire)
Fiona Cassidy and Richard Cassidy, Found Outdoors CIC (Wiltshire)
Filippa Ross, Combe Hay Vineyard (Somerset)
Gill Booth, Fen Letch (Northumberland)
Glenn Anderson, Wendling Beck Environment Project and Dillington Hall Estate (Norfolk)
Glyn Taylor, Kelland Farm (Devon)
Hamish Park, Mill House and Orchard, (Cambridgeshire)
Hannah and Jack Dale, Wild Wrendale (Lincolnshire)
Harry Wells, Robert Wells, Pine Hill (West Sussex)
Imogen McAndrew, Selsdon Estate (Surrey)
Ian Donovan, The Piggery (East Sussex)
Isabel Stevens, Treveglos Farm (Cornwall)
Jackie Thompson, Finchdean (Hampshire)
James Troup, Wonnacroft Farm (Cornwall)
Jane Ibrahim, Oakingham Farm (Chilterns)
Janice Bradley, Nottinghamshire Wildlife Trust (Nottinghamshire)
Javan Herberg KC, Low House Farm (Cumbria)
Jenny Borgerhoff Mulder, Bincombe Field (Somerset)
Jenny Connor, Dalton Moor Farm (Durham)
Jonathan Down, Rushup Farm (Derbyshire)
Jonathan Hofstetter, Hunningham Hill Farm Regeneration Project (Warwickshire)
Jonathan Thomson, Underhill Wood Nature Reserve (Wiltshire)
Kate and Henry Berkeley, Spetchley Estate (Worcestershire)
Kate Bigwood, Crowhurst Place and Ardenrun Farm (Surrey)
Keith and Jenny Dugmore, Mystole Orchard (Kent)
Kevin Gillham, Cranbourne Re-Wilding (Surrey)
Lee Schofield, RSPB Haweswater (Cumbria)
Luke Deverill, Whispering Fields (Isle of Wight)
Luke Montagu, Mapperton Estate (Dorset)
Megan Howson, Westbury Field (Hampshire)
Merlin Hanbury-Tenison, Emma Williams, Cheryl Dee and Sam Skinner, Cabilla (Cornwall)
Michelle Marie McGrath, Jeremy Platt, Rosemere (Cornwall)
Nick Bailey, Denton Park Estate (North Yorkshire)
Nick Benge, Rewilding Roborough Fields (Devon)
Nick Viney, Leewood (Dartmoor)
Nigel Williams, Hammingden Place (West Sussex)
Paul Savident, For Earth's Sake CIC (Surrey)
Perdita Heller, Chris Andrews, Grove Farm (Cornwall)
Peter Kindersley, Sheepdrove Organic Farm (Berkshire)
Dr. Peter Jeffs, Wilding for Horses (Wiltshire)
Rachel and Geoff Evatt, Sunart Fields (Derbyshire)
Rani Koya, Potatoe Villa (Somerset)
Richard Allan, Whaddon Grove Farm (Wiltshire)
Richard Bruges, Brook House Orchard (Wiltshire)
Rob Raimes, Raimes Orchard (Norfolk)
Robert Ensch, Carlton House (Cambridgeshire)
Ronnie Cheape, Bentley Estate (Worcestershire)
Rosey Grandage, Garsdale Pike (Cumbria)
Sam Newell, Oldridge Farm (Staffordshire)
Sarah Smith, SRF (Devon)
Sharon Lashley, Climate Action North (Tyne & Wear)
Simon Roper, Ambios Ltd (Sharpham Estate, Devon)
Chris and Susie Nicholls (Devon)
Tam Mayor, The Auckland Project (County Durham)
Tatjana Greil Castro, Bournhaven (Suffolk)
Timothy Heffer, Court Farm (Herefordshire)
Walter Riddell, Hepple (Northumberland)
Wendy Davis, Founder & Trustee Andover Trees United (Hampshire)
William Donaldson, Manor Farm Hazleton (Gloucestershire)
Yan and Camilla Swiderski, Hamatethy Farm (Cornwall)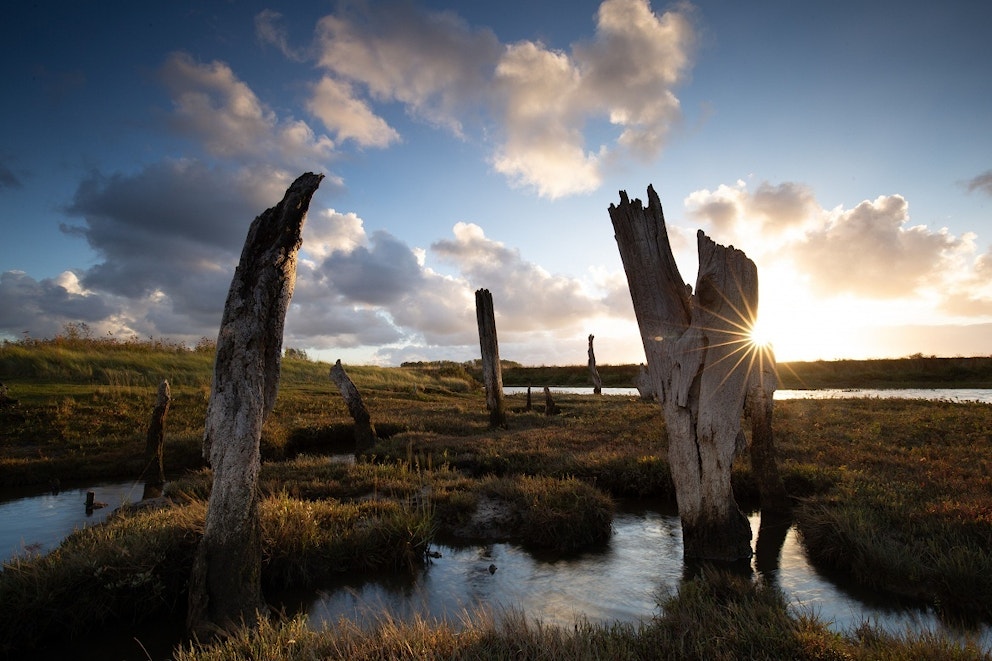 Rewilding adds up
Wild Ken Hill's Dominic Buscall, one of the signatories of the open letter, explains how rewilding is helping the farm to boost revenue, profits and employment.