Rewilding garden wins Best Show Garden at Chelsea Flower Show
The pioneering garden celebrated how beavers can create wildlife-rich landscapes, showcasing how rewilding can also benefit people.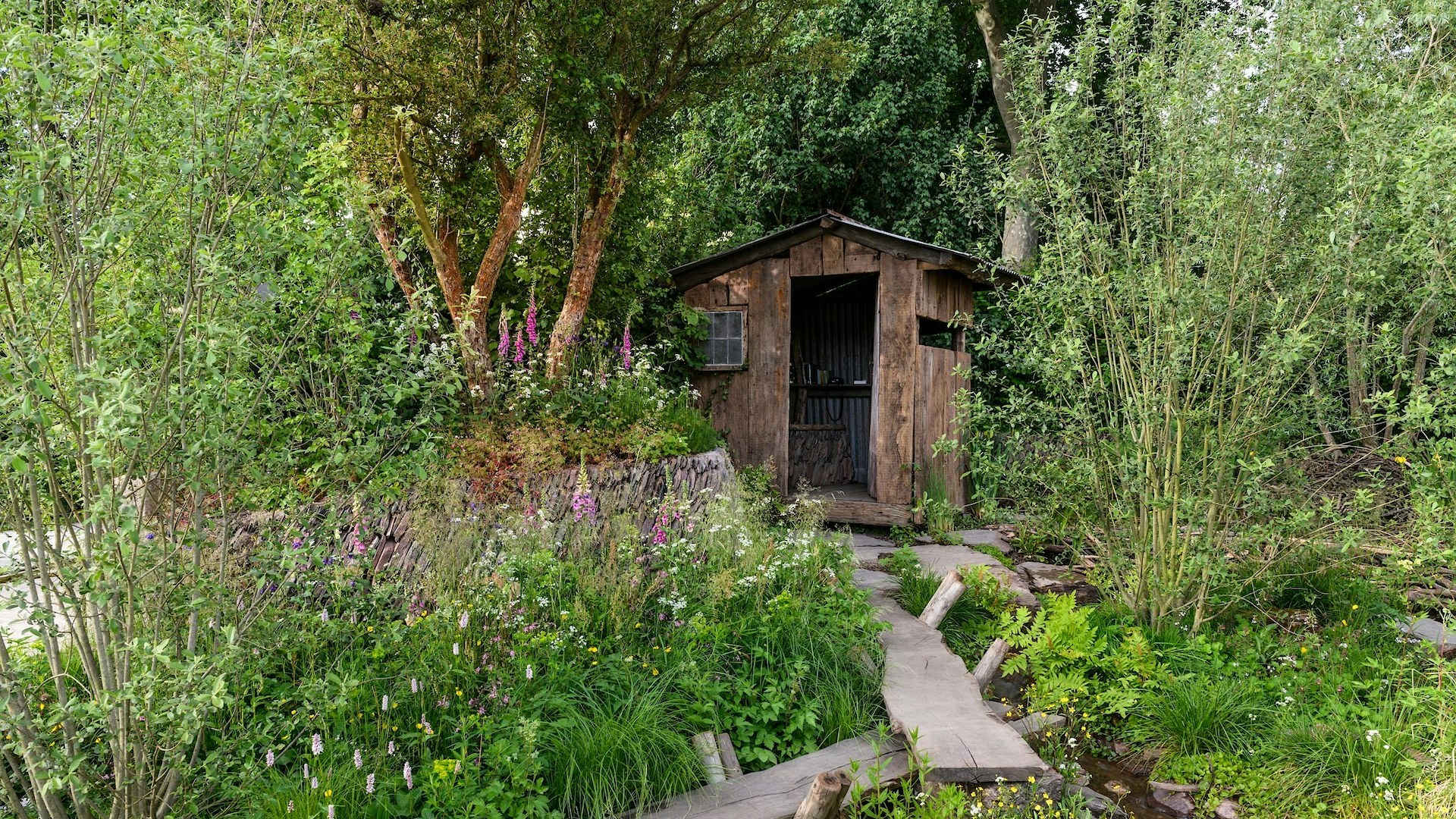 The beavers have done it! We're thrilled that the rewilding garden we've brought to RHS Chelsea Flower Show with the brilliant designers Urquhart & Hunt has been awarded Best Show Garden at this year's event, along with a Gold medal.

This pioneering garden, showcasing how rewilding can benefit not just wildlife but also people, has already inspired so many at the show. Visitors have marvelled at the naturalness of the garden, enjoying its natural sounds and feel – many have returned several times just to stand and enjoy the landscape.
We're delighted that RHS Chelsea Flower show is celebrating how beavers help create incredibly wildlife-rich landscapes. The Rewilding Britain Landscape garden is one of the very few gardens at the show using only native plants, celebrating nature and natural processes, as well as sustainable design.
Rewilding brings hope – it's a crucial tool for nature recovery, and we are so grateful to have been given this opportunity to show rewilding in action to visitors at Chelsea and beyond.

"I'm delighted that the Rewilding Britain Landscape has inspired so many and shown that beavers really are rewilding superstars, allowing nature to recover and flourish," said Rebecca Wrigley, Rewilding Britain's Chief Executive.

​"We feel unbelievably honoured in this RHS Chelsea Show year – with more inspiring ecological design innovations than ever — to have received a Gold Medal and receive the Best Show Garden Award," commented Lulu Urquhart and Adam Hunt (pictured), who created and built the award-winning garden. ​"How wonderful for Rewilding Britain and the vital message that rewilding can help address the devastating loss of nature. This is the moment for all of us to embrace a new way of letting nature thrive."
This garden was made possible by generous support from the new Project Giving Back initiative at RHS Chelsea Flower Show 2022.