Fundraising for Rewilding Britain: a new parent's story
Access to nature is more important than ever this year. Chloe McCann tells her story of her recent fundraiser for Rewilding Britain and the hope our charity gives for future generations.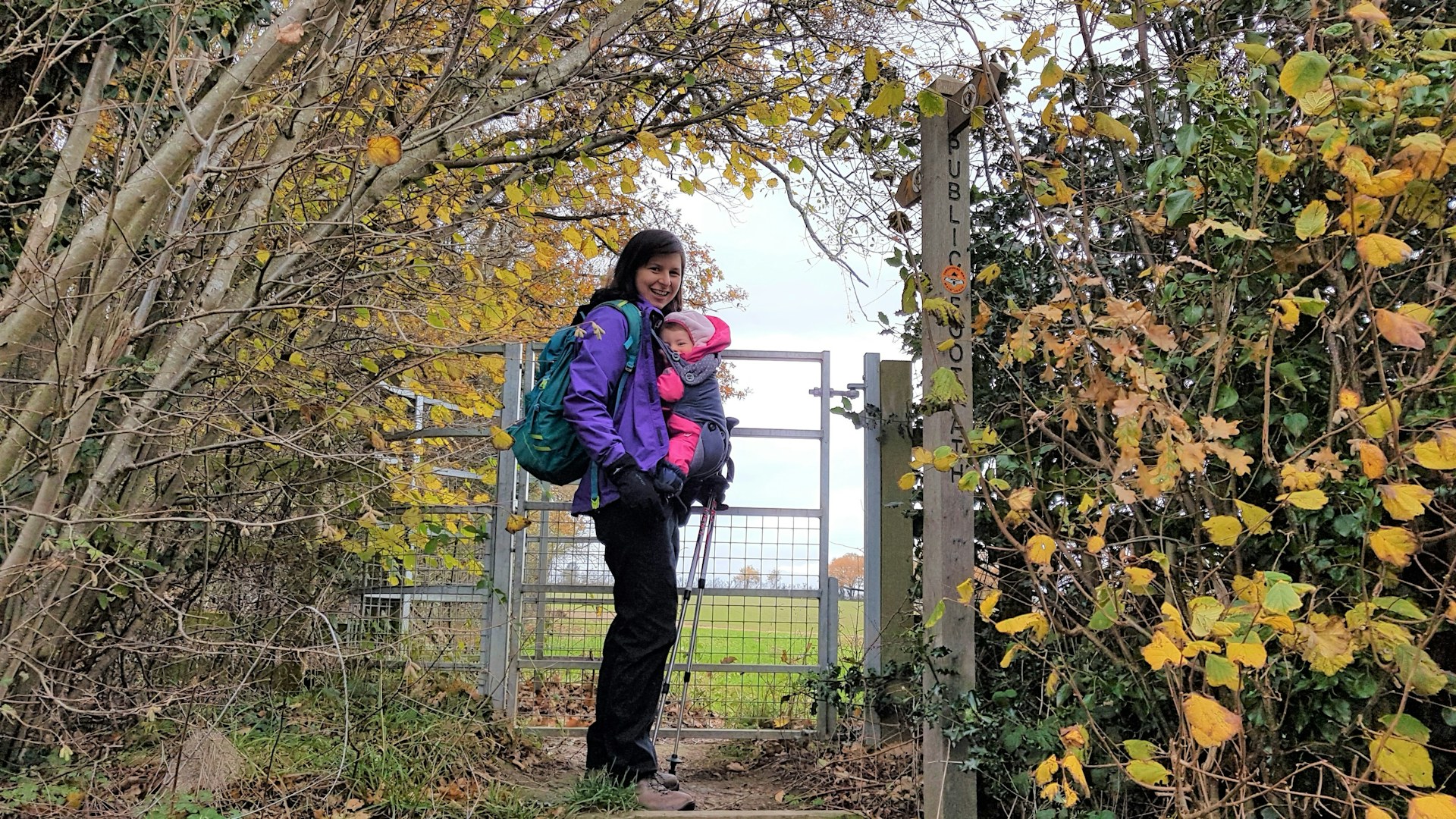 What will our land look like when my young daughter is grown up? What did it look like when my grandmother was a girl? How much lost wildlife have we forgotten about? These questions have been on my mind recently since reading two thought-provoking books (Wilding and Rebirding). One hundred years ago, we could've walked through clouds of butterflies and watched wrynecks close to home, but these are experiences only a few of us have had in Britain. During my daughter's lifetime, the cuckoo and hedgehog from her storybooks may no longer be seen in Britain at all. The changing climate, extreme flooding and plummeting bird numbers are all warning signs telling us change is needed. Current conservation methods have had some success, yet we are still facing a nature and climate crisis. We need big and bold solutions. That's where rewilding offers me hope.
"I want everyone to have access to a patch of nature they can enjoy close to home"
A walk for rewilded Britain
After reading more about rewilding, I decided to do a fundraising challenge for Rewilding Britain during the November lockdown. I completed a 10 km sponsored walk along the Shropshire Way footpath carrying my daughter. Walking has been a big part of my life this year. The peace soothes my tired baby and the birds lift my spirits. There is good evidence that spending time in nature helps boost wellbeing and I want everyone to have access to a patch of nature they can enjoy close to home.

Why Rewilding Britain?
Rewilding Britain's vision really struck a chord with me, particularly their emphasis on connecting people with nature, thinking big and long-term and letting nature be in the driving seat. There's a growing movement of landowners and community groups all wanting to start rewilding but are in need of advice. The Rewilding Network will help these new rewilders start their journey, continue guiding them by the best evidence and advice.

Smashing my fundraising journey
I initially set a target of £200 and shared my story on social media, explaining the cause and asking for sponsorship. The response was fantastic. I have an inkling it's down to more people appreciating nature during the pandemic. Thanks to ongoing support, I ended up increasing my target twice reaching a total of £912 just three weeks of launching my fundraising page.
Fancy fundraising?
If you're also wanting to be proactive in helping Rewilding Britain achieve their vision and goals, I recommend having a go at fundraising. You can share some fascinating facts you've recently learnt about rewilding with your friends and explain why it matters to you.
Lockdown restrictions doesn't mean we still can't be creative with fundraising ideas. It could be a physical challenge completed at home or locally, or something you've always wanted to achieve such as completing a readathon, knitathon or shaving your hair off. Could your friends benefit from an online ticketed event such as a quiz night? Whatever your idea, go for it! Together, we can make a real difference and create a better, wilder future.