Beavers: getting ready to make a return from extinction
After centuries of absence, beavers are set to return to the Norfolk countryside this spring thanks to the pioneering work of Wild Ken Hill.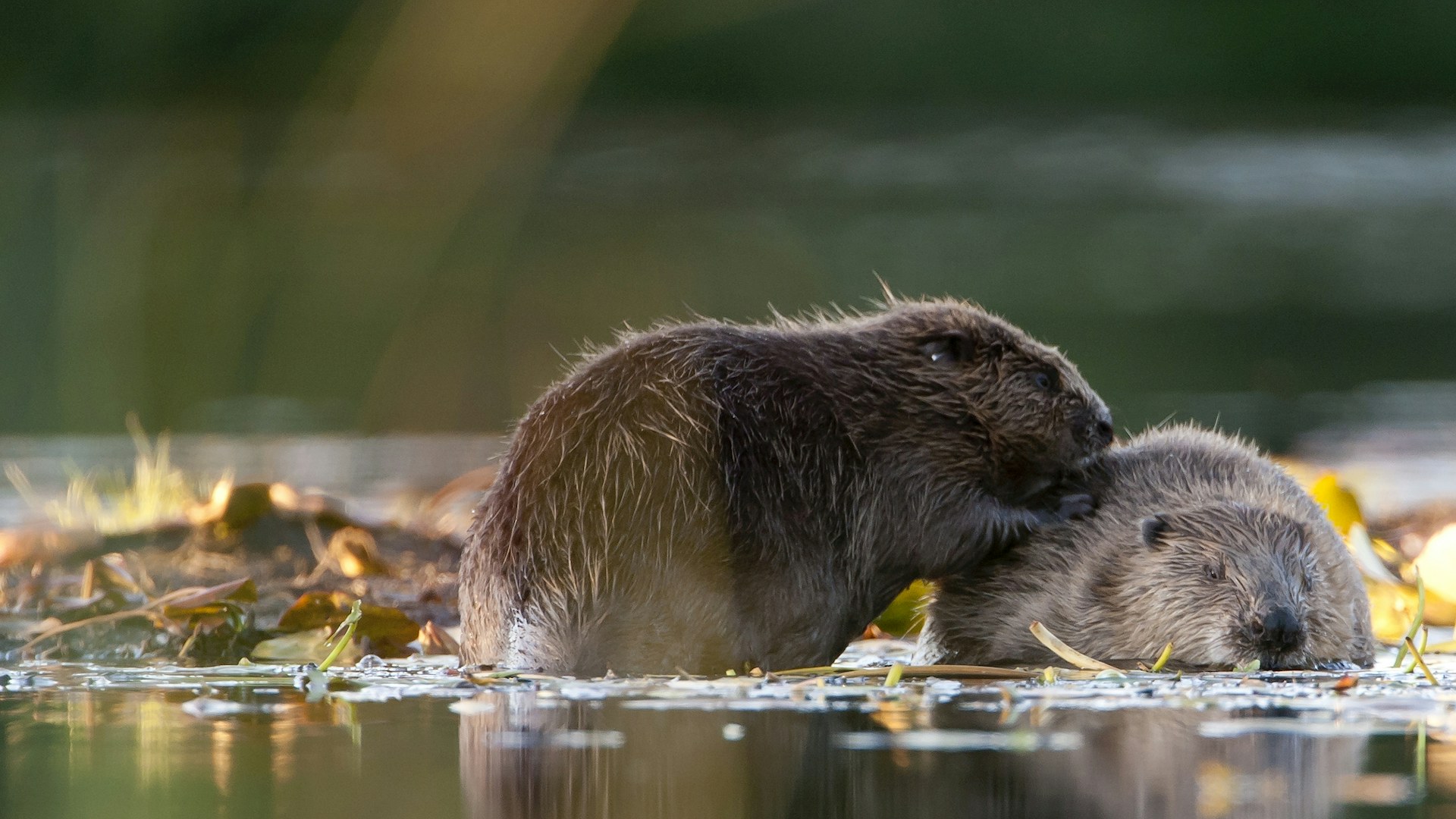 Once a thriving species across the English countryside, beavers were hunted to extinction in the 17th century, and it's thought they were last seen in Norfolk much earlier than that. They were hunted mainly for their fur, which was often used to make hats, coats and gloves, but also for their meat. In the 17th century Catholic church leaders ruled that the beaver was a fish (it's actually a semi-aquatic mammal) so people giving up meat for Lent could continue to eat it.
Today we understand much more about the true nature of beavers, and their importance to the ecosystem as a keystone species – a species that even in small numbers has a huge effect on its surroundings.
"There are lots of keystone species, but beavers are particularly famous because of their engineering abilities," says Dominic Buscall, project manager at Wild Ken Hill. ​"They can create entire ecosystems in the space of 24 hours by damming up and building channels in rivers and streams."
That's why beavers are being reintroduced to England in a number of places, thanks to conservation projects. Reintroducing beavers to the Ken Hill Estate – a 4,000-acre estate near Snettisham – is a key part of the Wild Ken Hill project. The project aims to return 1,500 acres of the estate to a natural state – known as ​'rewilding'.
Dominic and farm manager Nick have been working hard on the project since 2018 and have already seen dramatic results.
"I'd heard of the concept of rewilding, but I wasn't hugely familiar with it," says Dominic.

Learning from experience

During 2018, the Ken Hill Estate team were approached by Natural England – an organisation that's part of Defra and helps landowners across the country develop conservation schemes.
"They invited us to meet Alastair Driver, director of Rewilding Britain, and Charlie Burrell who runs Knepp Castle Estate in West Sussex," says Dominic. ​"Knepp Castle Estate started rewilding their whole farm in 2001, and it's incredible what they've done in terms of results for wildlife. They both made a very compelling presentation on the benefits of rewilding land."
Rewilding is the large-scale restoration of ecosystems where nature can take care of itself. It seeks to reinstate natural processes and, where appropriate, missing species – allowing them to shape the landscape and the habitats within. And action is urgently needed: some 56% of species in the UK are in decline and 15% are threatened with extinction. That's where the beavers come in. As a keystone species, their presence benefits their habitat in lots of ways.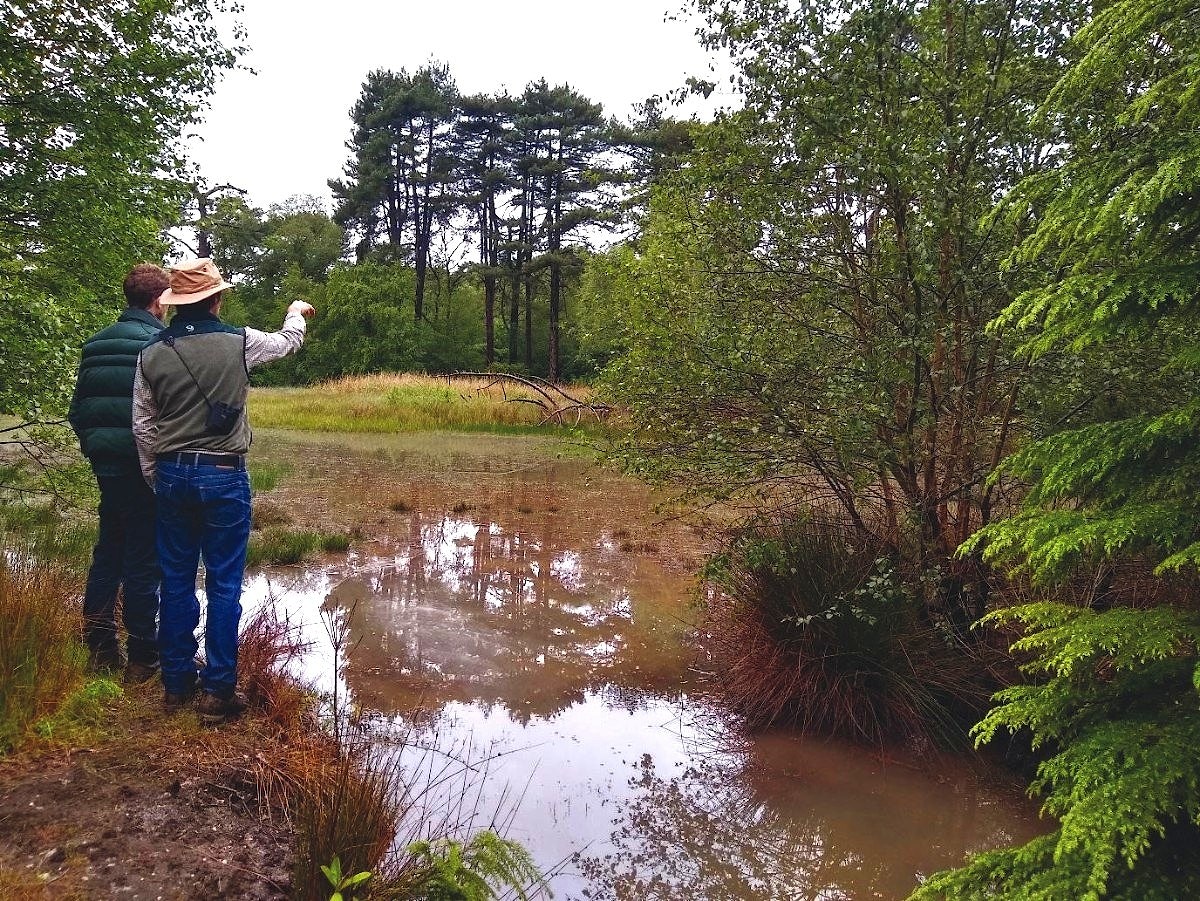 Ecological engineers
"The dams built by beavers slow down the flow of water and act as a filter," explains Dominic. ​"This means water quality improves, and more of it stays in the land, creating a larger wetland: that's good for species like aquatic invertebrates and birds. Typically, you'll see a big increase in insects where beavers are, so bats, non-aquatic birds, otters and water voles all benefit."
Once the Wild Ken Hill team had the idea and identified a perfect piece of land, they applied to Natural England for a licence to reintroduce beavers. ​"The piece of land we're putting the beavers in is a very wet area of woodland," says Dominic. ​"It was probably drained in the 1940s or 50s. On maps from 250 years ago it's just called ​'The Fen', so we're returning it to what it used to be. We had leading experts in from Exeter University and they've done some modelling and said it's the perfect habitat for beavers. We've talked to our parish councils, other landowners and farmers and local residents, and they're all really happy with our choice."

Next steps
The next step was to construct an enclosure to keep the beavers safe. ​"The experts we consulted gave us a ​'beaver-proof' specification," says Dominic. ​"It's about a 2km perimeter fence, buried about a foot into the ground, with significant metal grilles on any culvert that's going in or out of the enclosure. It took us about a month."
After being trapped by a licensed professional in Scotland where they live successfully outside of enclosures, two families of beavers will be released into this newly-built habitat. Two family groups of two adults and up to four offspring will live in the enclosure about 300m apart.
"Once they're released into the enclosure we don't expect to see them that often, because they're quite elusive animals," says Dominic. ​"But we'll have motion-detecting cameras set up, and the beavers could be radio-tagged, and several times a week we'll do a walk of the perimeter to check on their welfare."
Future prospects
"We hope our project, along with others across England, can help beavers live wild and be reclassified as a native species," says Dominic. ​"They're currently listed as non-native species, which is crazy. In the short term, we want this project to open up this piece of land to the local community – that's a really exciting part of it."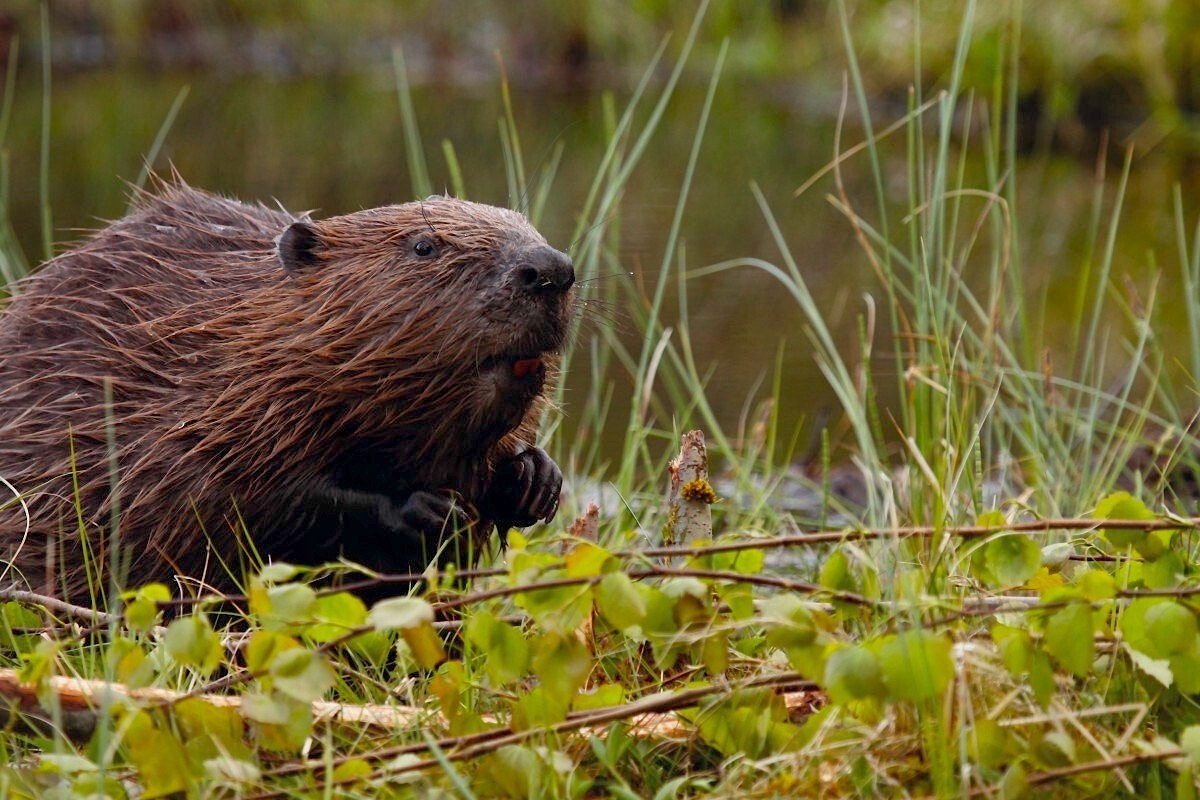 ---