Our response: Development threat at Knepp Estate
Jewel in rewilding crown under threat from development in West Sussex.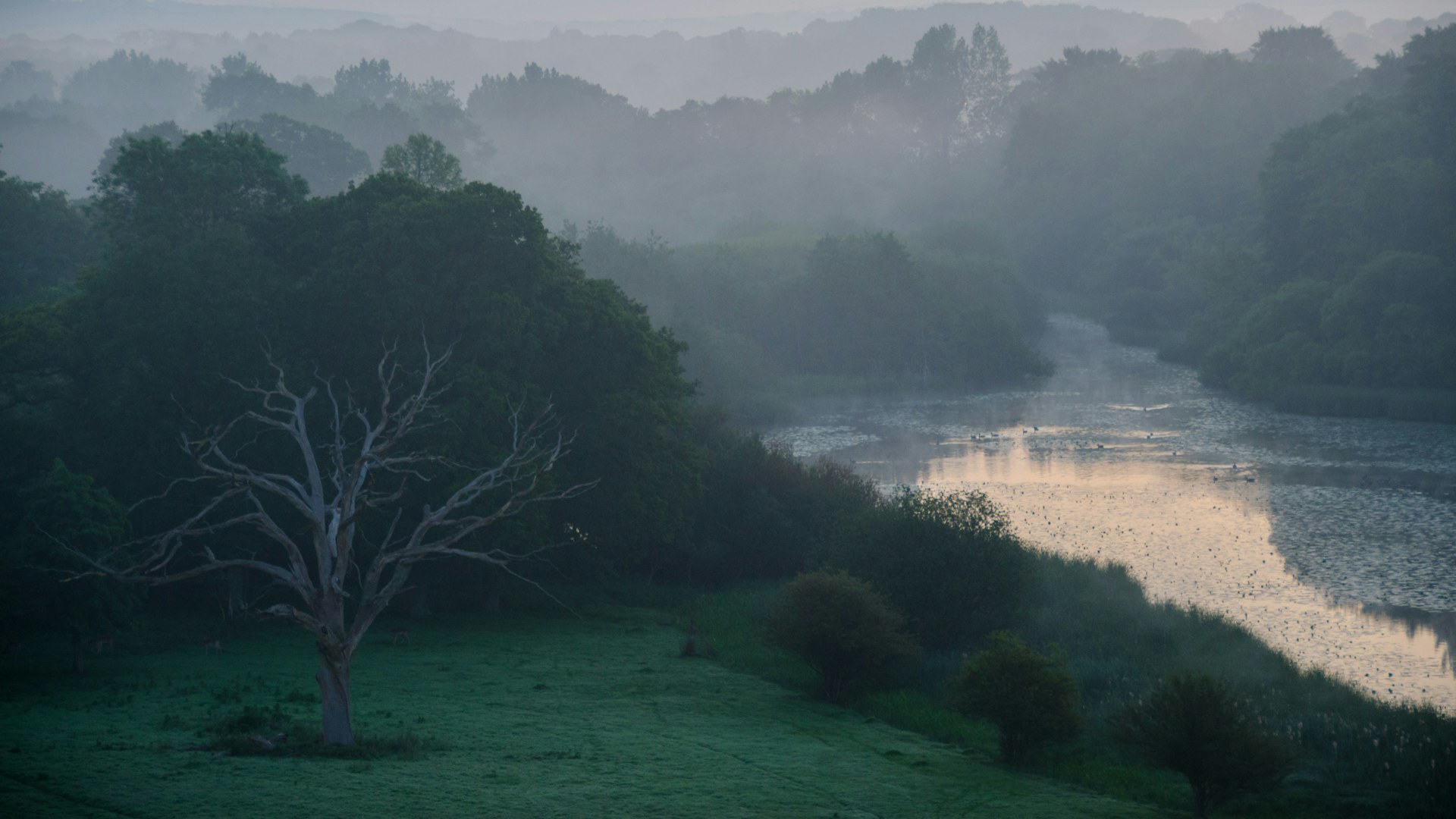 Response statement: 13 April 2021
A potential housing development threat to globally important rewilding site Knepp Castle Estate in West Sussex is a prime example of why the UK urgently needs some form of planning designation for critical nature recovery areas, and why the Government's proposals for extensive nature recovery need the commitment of local planning authorities.
Horsham District Council is considering a large and controversial housing development site of up to 3,500 houses adjacent to Knepp as it drafts its Local Plan – despite fears the proposals could have a severe impact on one of the UK's most acclaimed rewilding sites.
Increases in wildlife since rewilding began at Knepp in 2001 have been extraordinary, with many nationally and regionally endangered species now thriving there – bucking trends that have left Britain one of the world's most nature-depleted countries. The site's story of hope is chronicled in landowner Isabella Tree's best-selling book Wilding.
The successes include breeding populations of extremely rare species such as turtle doves, nightingales, peregrine falcons and purple emperor butterflies.
Knepp is also part of a wider landscape fostering wildlife-rich habitats and crucial nature corridors, with many of its precious species flowing out into the neighbouring countryside.
Other benefits from this rewilding success story include cleaner and healthier water, air and soil, as well as flood prevention and carbon capture. Alongside helping to tackle the nature and climate crises, Knepp offers exceptional opportunities for people to enjoy the health, wellbeing and educational benefits of reconnecting with nature.
Knepp is a member of Rewilding Britain's new Rewilding Network, which is bringing together nature restoration sites from across the country.
Yet the future of this jewel in Britain's rewilding crown could be jeopardised by the development proposals. These would likely cause major disturbance to the precious species found at Knepp – as well as preventing them from safely moving into neighbouring sites, especially those where landowners are seeking to follow Knepp's example.
Horsham District Council says it will consider how the development would deliver biodiversity net gains – but the likelihood would be severe negative impacts for a global biodiversity hotspot.

Rewilding Britain is urging Horsham District Council to recognise Knepp's importance, and its own responsibility to protect this special place from the impacts of development. More broadly, the controversy highlights the watering down of planning regulations over the last decade, and a failure to provide a robust framework for local government to deliver on biodiversity and climate targets.
Professor Alastair Driver, Director of Rewilding Britain, said: ​"This is a prime example of why planning authorities must become a pivotal contributor to the Government's future Nature Recovery Network proposals. We need some form of planning designation for critical nature connectivity areas. Without their commitment, the Government's promise to restore 30% of Britain to nature-rich habitats by 2030 is doomed to fail."
The UK needs an integrated approach to how land is managed and developed – including legislation prioritising action to tackle the nature and climate crises. Local authorities must be encouraged to prioritise protection of nature restoration sites and given the tools to do so, including through the national planning framework.

If you want to take action when your local nature restoration sites are threatened by development, research your local authority's Local Plan (there should be details on your council's website). If your Local Plan is not yet adopted, you may have opportunities to comment on proposals. You may also want to write to your MP to highlight concerns you have over the national planning policy framework's failure to deliver robust protection for nature restoration sites. If you're concerned about planning applications, respond to them during the consultation phase.
---
'Local Plans' are a local authority's key document on development needs for forthcoming years, and include priority site allocations for development. Such plans involve various consultations and can take several years to finalise. See updates on Horsham District Council's draft plan.