Send a gift donation
Choose from one of Rewilding Britain's beautiful gift designs and send a present with a positive impact.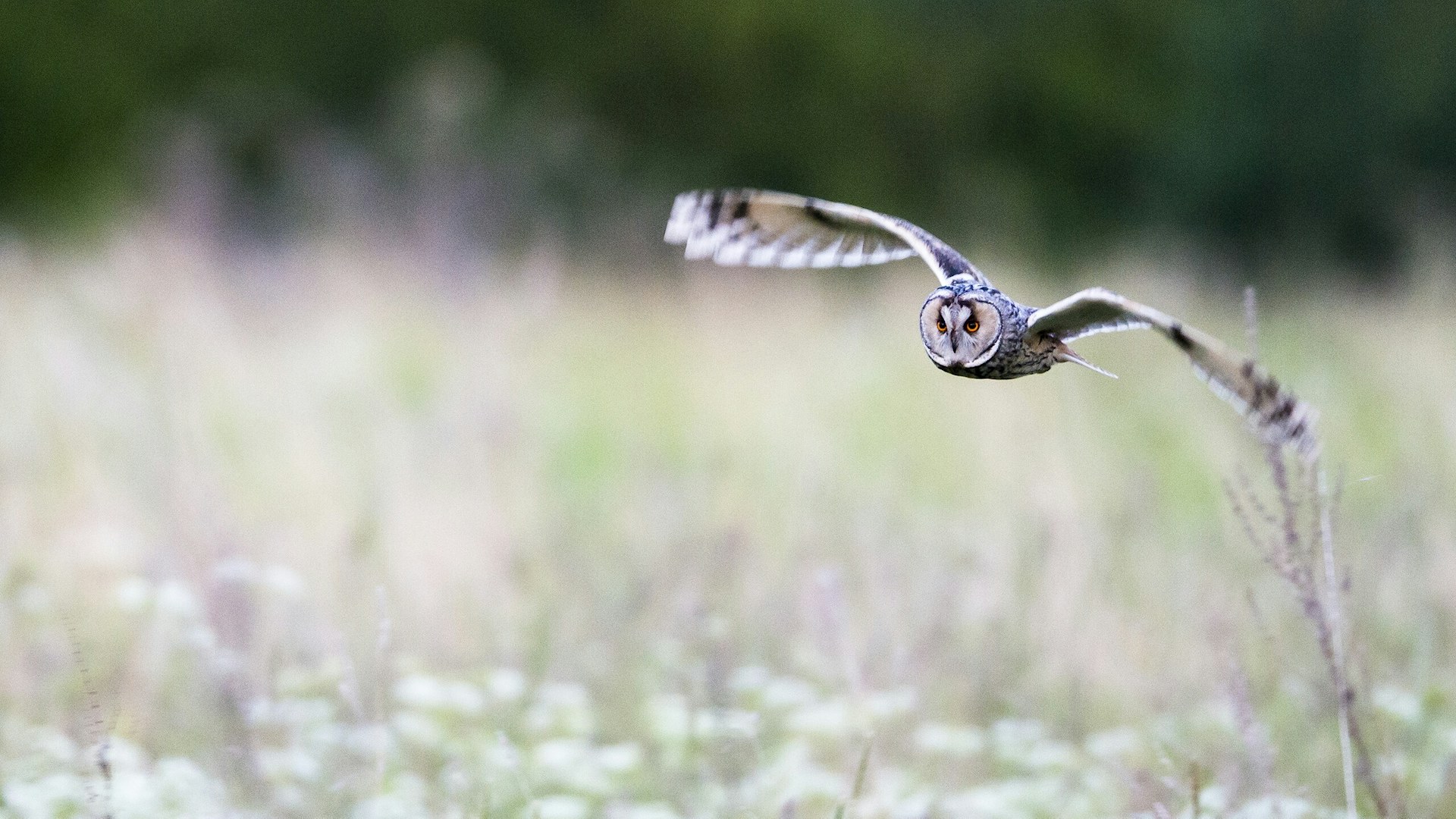 Donate over £15 to Rewilding Britain in a recipient's name to receive a personalised gift certificate. The perfect way to thank someone, or buy a birthday or celebration present for nature lovers.
How it works
1

. Donate to Rewilding Britain

Head over to our online donation form and make a donation of £15 or more.

Choose your amount

2

. Choose your design

Choose your favourite design and email us your choice at the address below.

3

. Personalise your message

Dedicate your donation in someone's name. Add a personalised message (up to 50 characters) in your email.

4

. Receive your gift

Within seven days we will send you a personalised gift certificate as a PDF and JPG.
Choose your favourite design
Will you go for the snowy bison, or a cheeky pine marten? Or perhaps the goldfinch has caught your eye? If you're not sure, the long-eared owl is always a safe bet.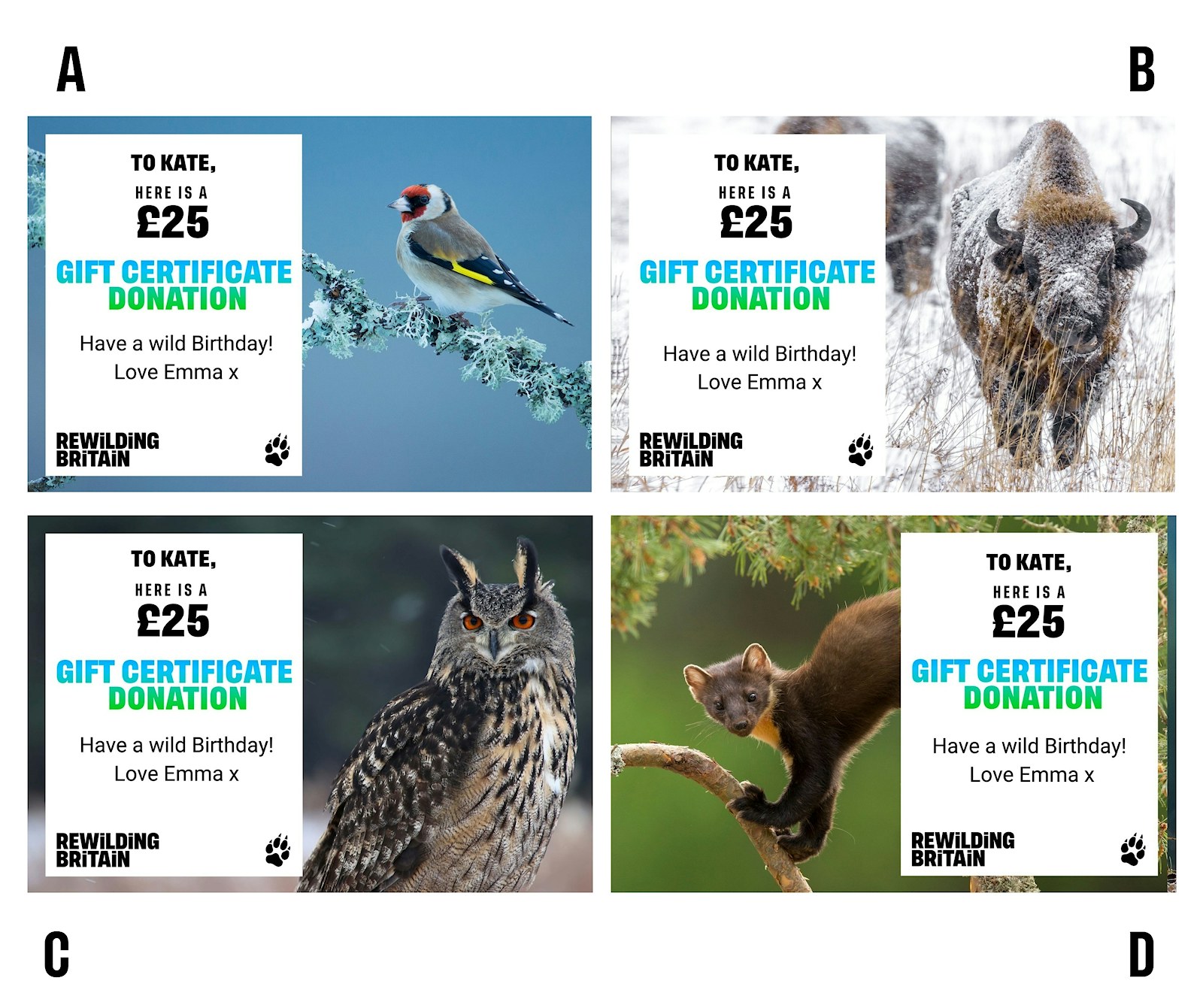 Let us know what you've chosen
Send us an email with your chosen design, message and donation amount, and we'll get back to you as soon as possible (but no more than seven working days). Thanks for supporting rewilding and spreading the word! For Christmas gifts, please let us know your certificate choice no later than Sunday
17
December.