Capturing our rewilding superstars in art.
Meet Katherine Jones, a talented artist who's raising funds for rewilding through her wildlife hero portraits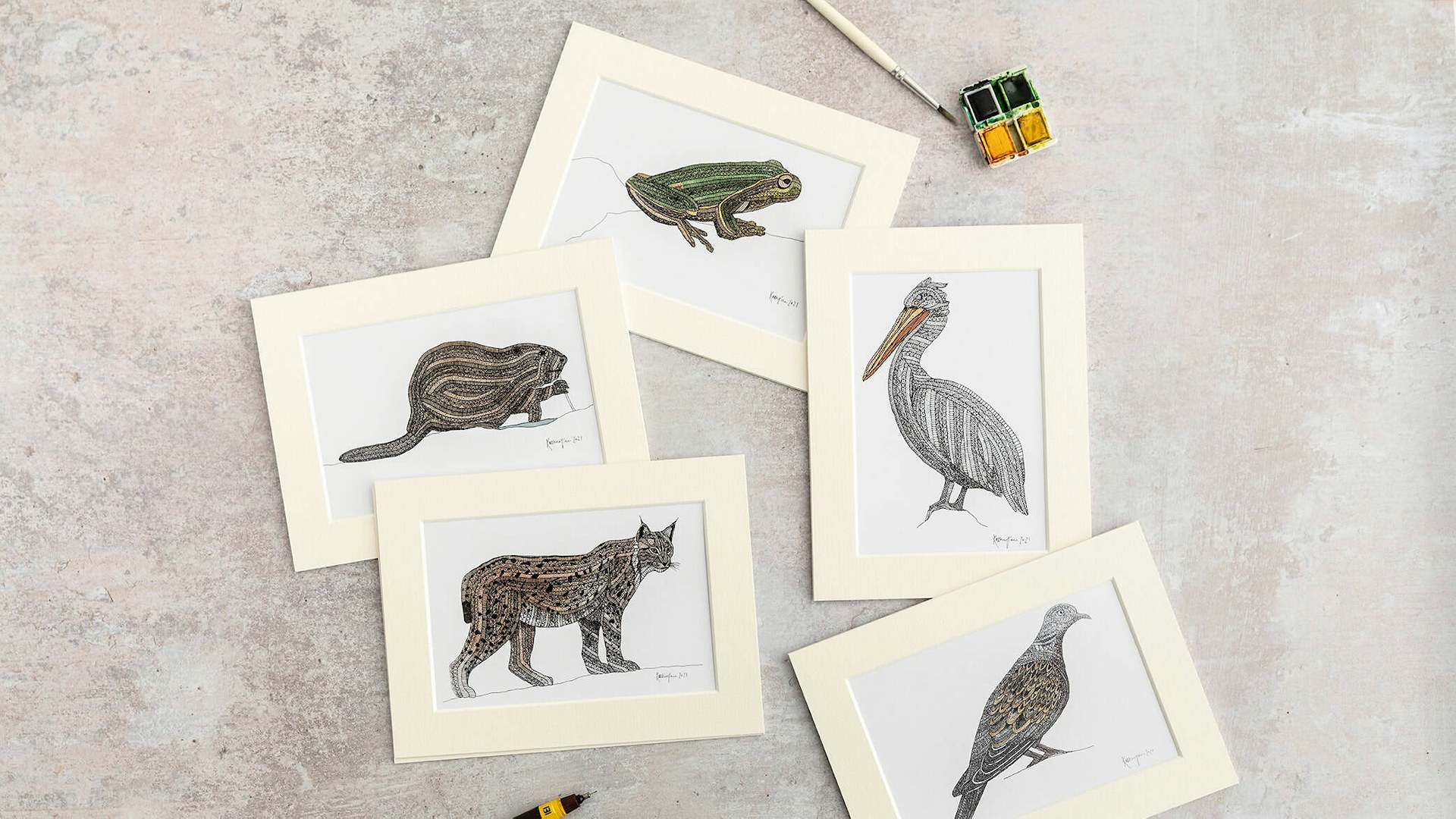 Having the opportunity and safe access to visit rewilding sites is so important. It's an outdoor classroom enabling us to get hands-on experience of the ethos and benefits of rewilding. It soothes our soul. It gives us hope for the future, it inspires us. It makes us feel part of nature, not apart from nature. It influences our work.
Take Cardiff-based artist and architect Katherine Jones, for example. She has felt the impact of her rewilding experiences ripple through her work. Drawing animals for as long as she can remember, she creates immaculately detailed portraits of our beloved wildlife.
Her first real contact of rewilding was at Knepp Estate, West Sussex — where wildlife and habits are recovering as a result of habitat restoration and bringing back natural processes.
"Knepp reminded me of the mosaic landscapes of Africa and safaris with surprises around every corner. We were admiring some deer, when a huge freely roaming cow strutted past us, without a glance in our direction!"

Rewilding superstars in art
In partnership with Rewilding Britain, Katherine has created a striking set of five rewilding heroes — the European tree frog, Eurasian lynx, Dalmatian pelican, Eurasian beaver and turtle dove. They are rather extraordinary. She's kindly donating 40% of the profits from this rewilding collection to Rewilding Britain.
"Reading Isabella Tree's book Wilding inspired me to draw the turtle dove".
Through this series, Katherine aims to showcase the incredible keystone species which can help us tackle the climate crisis by working with nature.
"Humans throw money and engineering at the problem of flooding. Whereas beavers offer a natural solution to slow the flow of rivers and store water. They could also help to connect people with nature and produce a resilient and coherent ecosystem.'
We agree. Did you know that sea otters help fight climate change? By eating sea urchins and keeping their population under control, they protect the giant underwater kelp forests that sea urchins feed on. The kelp, in turn, is a huge carbon store.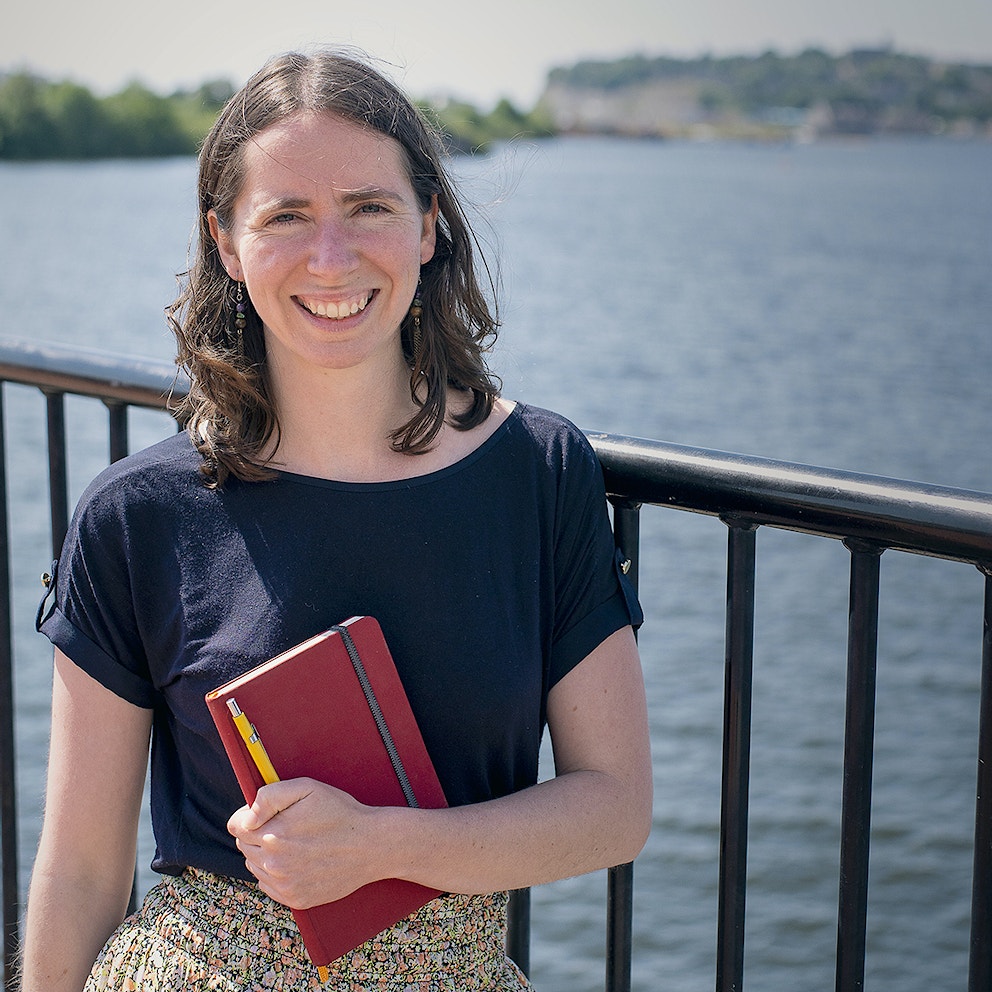 Art: a doorway into nature
Using art is a portal into the kingdom of nature appreciation and connection. We all learn in different ways, but nature can be subtle, gentle and visually stimulating.
"Art helps people to think a little deeper. Explicit links, such as the set of animal drawings I have produced for Rewilding Britain, can directly educate and raise awareness" Katherine's experience is that subtle connections are key.
"I was recently asked to create a drawing for the wall of a maternity ward, featuring three amazing storks. In the accompanying information, I told the story of the last pair of breeding storks in the UK. I love that my art is raising awareness in public places of how we lost storks from our lives and landscape for over six centuries."
Katherine has also led workshops on nature conservation in schools. She recalls memories of helping children create huge memory boxes from the litter they'd collected in their local area and teaching pupils to draw a whale's tail, introducing them to Whale and Dolphin Conservation Society.

Help Katherine support Rewilding Britain
Explore Katherine's rewilding heroes collection, from which 40% of profits are kindly donated to Rewilding Britain. You can see more of Katherine's beautiful work online.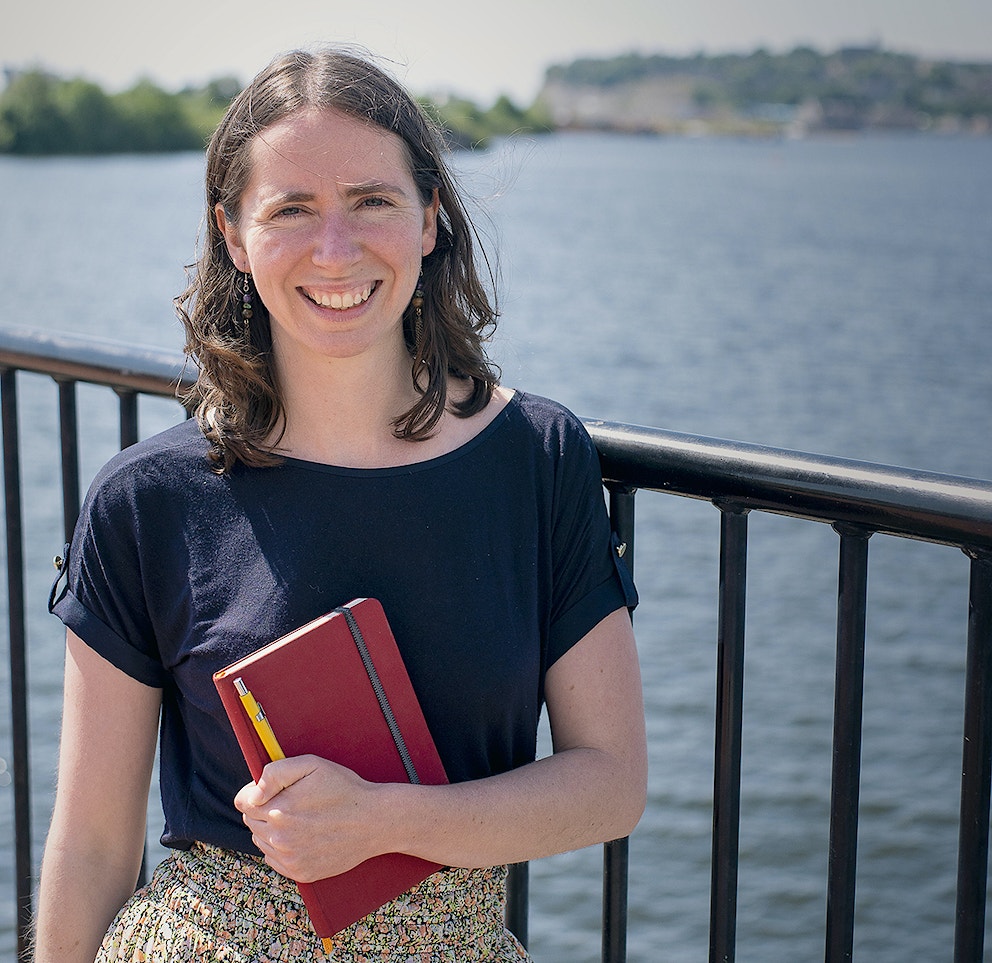 ---