Report: Rewilding and the rural economy
How new and thriving employment opportunities can be built around the restoration and rewilding of nature.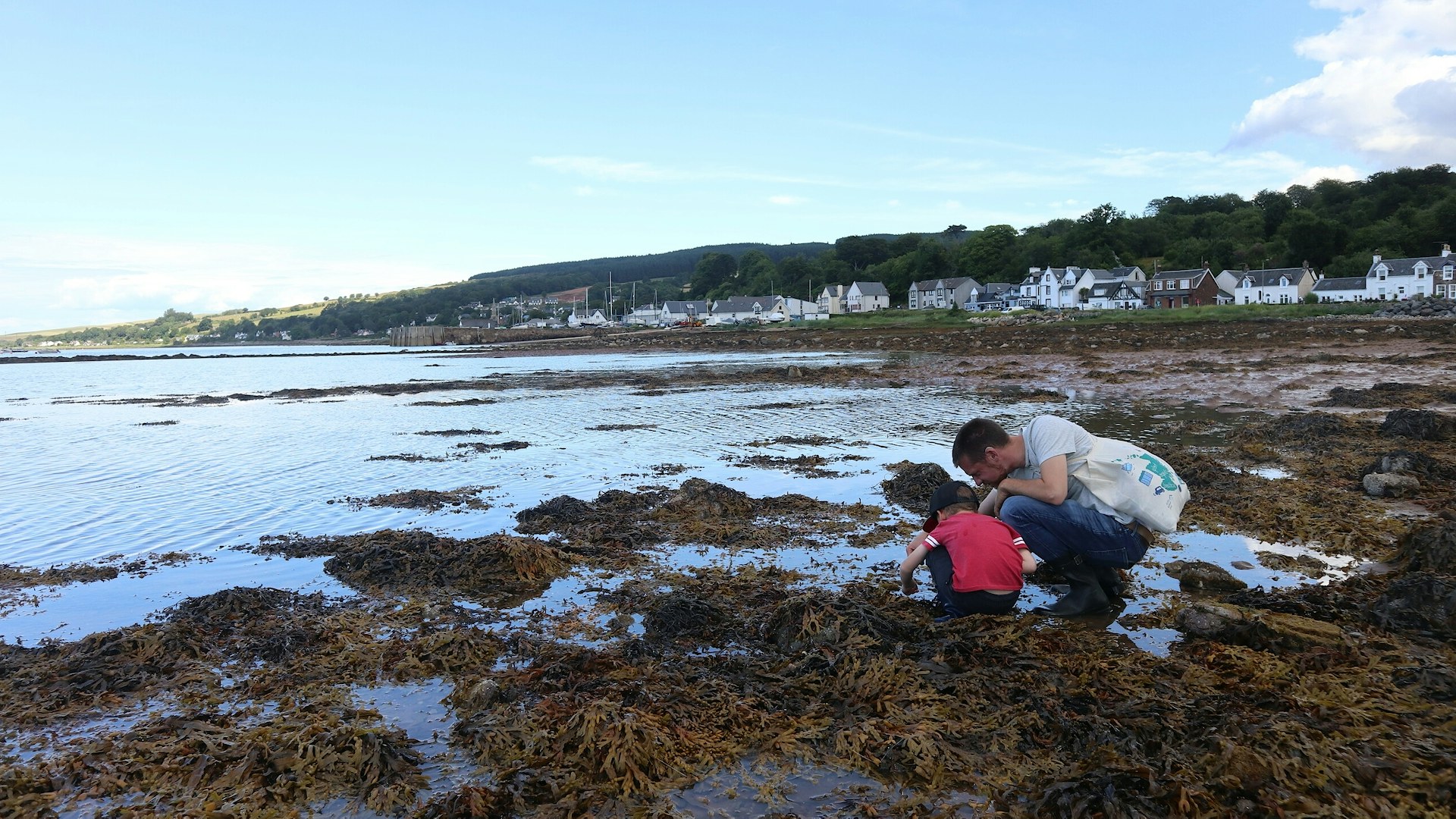 Rewilding Britain believes that a new and thriving ecosystem of employment can be built around the restoration and rewilding of nature. We propose the creation of localised Nature-Based Economies across 30% of Britain by 2030. We would like to see each Nature-Based Economy supporting a diversified, resilient and just economic transition alongside the large-scale restoration and rewilding of nature.
Nature-Based Economies should incorporate:
Core rewilding areas (at least

5

% of Britain) which focus on restoring and reinstating as wide a range of natural processes, habitats and missing species as possible to form mosaics of native forest, peatlands, heaths, species-rich grasslands, wetlands, saltmarshes, kelp beds, seagrass and living reefs. There should be minimal or no human impact or extraction of resources.
Regenerative areas (at least

25

% of Britain) which support a diverse range of land and marine uses and enterprises, generating value for the local economy while allowing nature to flourish, e.g. continuous cover forestry, nature-based tourism, recreational fishing, regenerative aquaculture and high-nature value/​wild meats.
Our report demonstrates:
The people-led approach we propose can help rewild and restore nature while invigorating a much-needed economic transformation of rural and coastal communities.
Across a number of economic sectors we provide examples from real businesses to show how investing in nature and nature-based businesses can help us transition to a low carbon future while delivering real social and economic benefits today.
Rewilding Britain is calling for the UK and devolved governments to invest in new thinking and joined-up action to unleash the extraordinary potential of Nature-Based Economies.
We are asking them to:
1

. Transition towards Nature-Based Economies across

30

% of Britain
Incentivise the creation of Nature-Based Economies across at least

30

% of Britain's land and seas, including core rewilding and regenerative areas, as part of a green recovery.
Integrate Nature-Based Economies within the upcoming Nature Green Paper, outlining how we plan to meet our target to protect

30

% of Britain's land and sea for nature's recovery by

2030

.
Mandate all National Park Authorities, Protected Area and Marine Management Organisations to create locally-led Nature-Based Economies, leading the way with at least

10

% core rewilding areas.
2

. Embed Nature-Based Economies within locally-led land and marine use plans
Support the creation of integrated local land and marine use plans linked to the development of Nature-Based Economies that are shaped by local communities and led by trusted anchor institutions.
Mandate relevant authorities – e.g. local councils, NPAs, Local Nature and Land Use Partnerships, forestry agencies – to back the development of locally-led Nature-Based Economies.
Enhance localised decision-making by diversifying public, private and community ownership models within Nature-Based Economies, for example through extending Scotland's Community Right to Buy to England and Wales.
3

. Incentivise Nature-Based Economies with coordinated financing and regulation
Re-orientate a significant amount of public funding towards the establishment of Nature-Based Economies, especially for core rewilding areas.
Encourage equivalent increases in private capital investment focused on integrated business models which deliver nature's recovery alongside thriving local communities.
Develop locally-driven public investment vehicles which provide concessionary finance to small and medium nature-based enterprises and reinvest the returns in new projects.
Empower local anchor institutions to attract and coordinate significant inward investment and ensure that benefits accrue to the local economy.
Establish integrated regulatory processes and practices that support the development and implementation of Nature-Based Economies in alignment with local land and marine use plans.
4

. Unleash a wave of nature-based business innovation
Re-orientate public innovation funding towards the establishment of Nature-Based Economies to support nature's restoration and place rural and coastal communities at the forefront of a just economic transition.
Establish ​

'

nature-based enterprise zones' with associated packages of support for nature-based businesses aligned to locally determine land/​marine use plans.
Integrate other innovation support mechanisms within Nature-Based Economies such as ensuring adequate investment in internet connectivity and local infrastructure.