The success of the Langholm Initiative
Rewilding Britain's donation of £20,000 takes historic community buyout crowdfunder past £100,000, and one step closer to doubling new Tarras Valley Nature Reserve.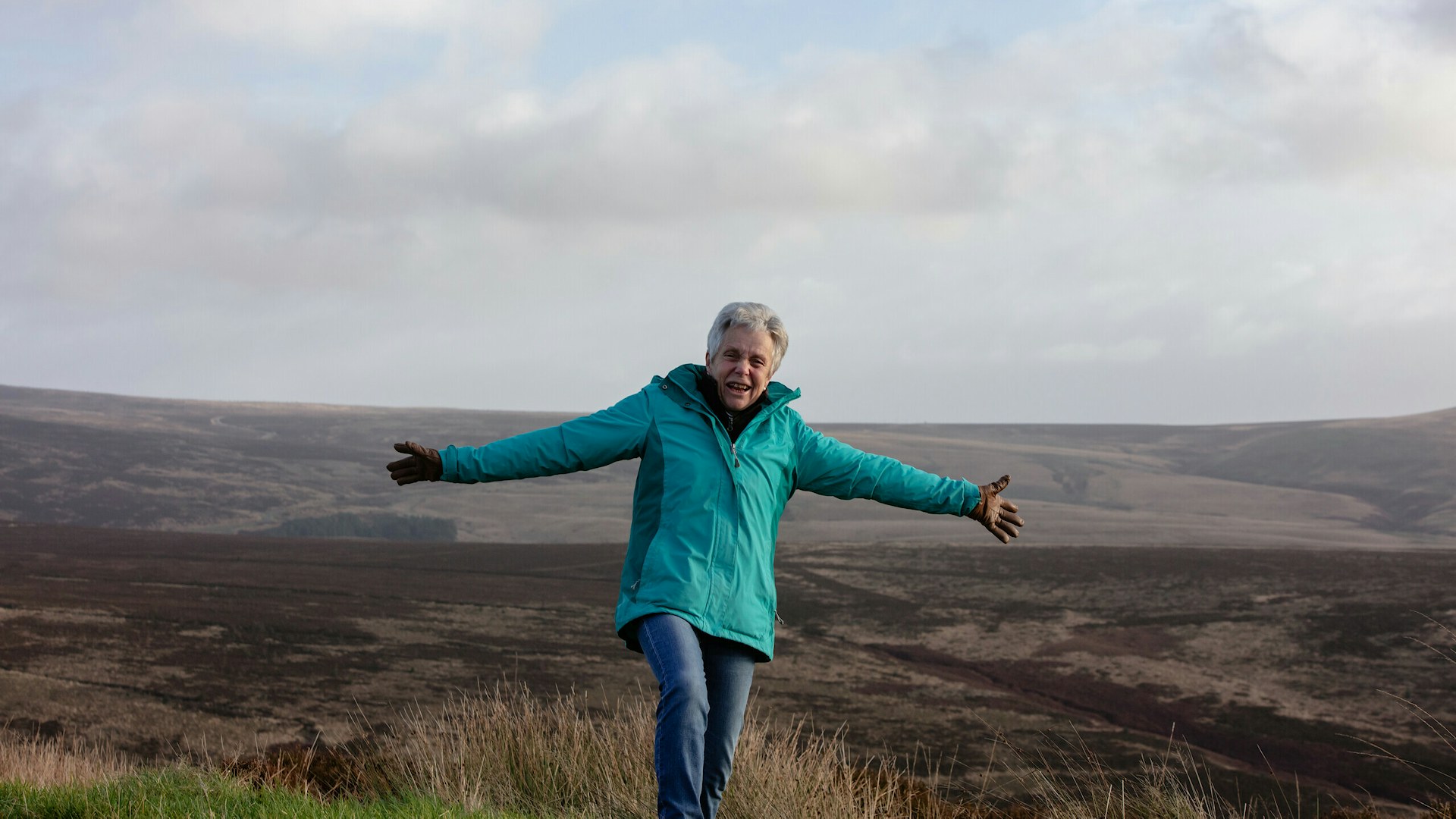 One of the UK's largest community led nature restoration projects has taken a big step forwards, with its crowdfunder surging past £100,000 after a £20,000 donation from charity Rewilding Britain.

The community of Langholm in Dumfries and Galloway is seeking to raise £2.2 million to double the size of the vast new Tarras Valley Nature Reserve, created last year following the successful first stage of the South of Scotland's biggest community land buyout.
Led by the Langholm Initiative charity, the community is now in a race against time to complete the buyout by purchasing a remaining 5,300 acres of Langholm Moor from Buccleuch, before the land is put on the open market after the 31 May deadline.
Success would boost plans for community regeneration, including nature-based tourism opportunities, and for tackling the nature and climate emergencies.
Over 1,000 people from across the UK and the world have now donated to the public crowdfunder on Go Fund Me, which aims to raise at least £150,000 of the £2.2m needed.
"Thanks to the donation from Rewilding Britain and the amazing support and generosity of so many people from across the UK and the world, we've taken our ​'impossible dream' another step closer to reality," said Jenny Barlow, Tarras Valley Nature Reserve's Estate Manager.
"But we have a long way to go if we are to safeguard this land for future generations by bringing it into community ownership. A big push is needed over the next few weeks to get us over the line. We really need people to keep donating to the crowdfunder, while we also seek support from major funders."
Rebecca Wrigley, Rewilding Britain's Chief Executive, said: ​"The people of Langholm are showing how community-led nature recovery projects can make a real difference for people, nature and climate, and this hugely important project deserves all the support it can get. There is a unique opportunity here to bring this culturally important land into community ownership.
"The buyout is an inspiring example of local empowerment and the positive change that can happen when people come together with a bold vision. We're delighted to add our support alongside the remarkable generosity shown by over 1,000 people worldwide, and we urge major funders to back the appeal and help the community achieve something truly historic."
With Buccleuch's offer to keep the land off the open market being time limited, the £2.2m target needs to be reached by 31 May or the community's chance of purchasing the land will be lost forever.
If the land goes on the open market, its price will probably rise beyond the community's reach. There are fears it may then be bought by corporate investment firms, which are land banking in Scotland.
The buyout's first phase saw the Langholm Initiative and Buccleuch reach an agreement of £3.8 million for 5,200 acres of land and six residential properties in October 2020. On the resulting nature reserve, globally important peatlands and ancient woods are being restored, native woodlands established, and a haven ensured for wildlife.
Ensuring community regeneration through a nature-based approach is a central aim of the new nature reserve. Langholm was once a thriving textile centre, but the industry has declined in recent years.
The community buyout has already seen jobs on the land rise to six from zero, alongside detailed plans that are underway for generating social and economic opportunities for local people.
According to a recent report by Rewilding Britain, ​'Rewilding and the rural economy', localised nature-based economies can increase and diversify rural jobs, while helping Britain meet its biodiversity and climate commitments.
Leading charities that have supported the buyout include Borders Forest Trust, John Muir Trust, Rewilding Britain, RSPB Scotland, Scottish Wildlife Trust, Trees for Life, and the Woodland Trust.
To find out more, visit lang​hol​mini​ti​at​ive​.org​.uk.

The Langholm Initiative was formed in 1994 as one of south Scotland's first community development trusts. It facilitates projects making a lasting difference to the local area and people.
Timeline
May 2019: Buccleuch Estates announces decision to sell 25,000 acres of Langholm Moor and the Tarras Valley in its Borders Estate.
May 2020: The Langholm Initiative launches campaign to purchase a large area of the moor, including through a public crowdfunder, with the John Muir Trust donating £100,000.
June 2020: Scottish Land Fund awards £1 million.
August 2020: Carman Family Foundation pledges £500,000.
August 2020: Hen Harrier Day is held online, hosted by television presenters Chris Packham and Megan McCubbin, and raises around £10,000 for the buyout.
Early September 2020: South of Scotland Enterprise announces up to £1 million support.
Mid-September 2020: Garfield Weston Foundation pledges £300,000. Public crowdfunder passes £130,000.
October: £500,000 secured from the Bently Foundation. Buccleuch Estates agrees revised purchase price of £3.8 million.
End October: Public crowdfunder passes £200,000 target. The Woodland Trust contributes £200,000 to take the overall funding target over the line.
2 November 2020: Successful deal is announced.
25 March 2021: Transfer of ownership of the land is completed and announced the next morning. The deal is the South of Scotland's biggest community buyout in land value and area so far.
26 March 2021: Tarras Valley Nature Reserve established.
12 July 2021: Newly recruited staff join the Langholm Initiative to take forward the reserve's development.
27 October 2021: Phase 2 of the community buyout is launched, with the aim of raising £2.2 million to double the size of Tarras Valley Nature Reserve by purchasing a further 5,300 acres and three residential properties from Buccleuch.