Rewilding's benefits for health and community in spotlight with new funding
Seven rewilding projects across Britain highlighting rewilding's positive effects on health and community awarded up to £15,000 from Rewilding Innovation Fund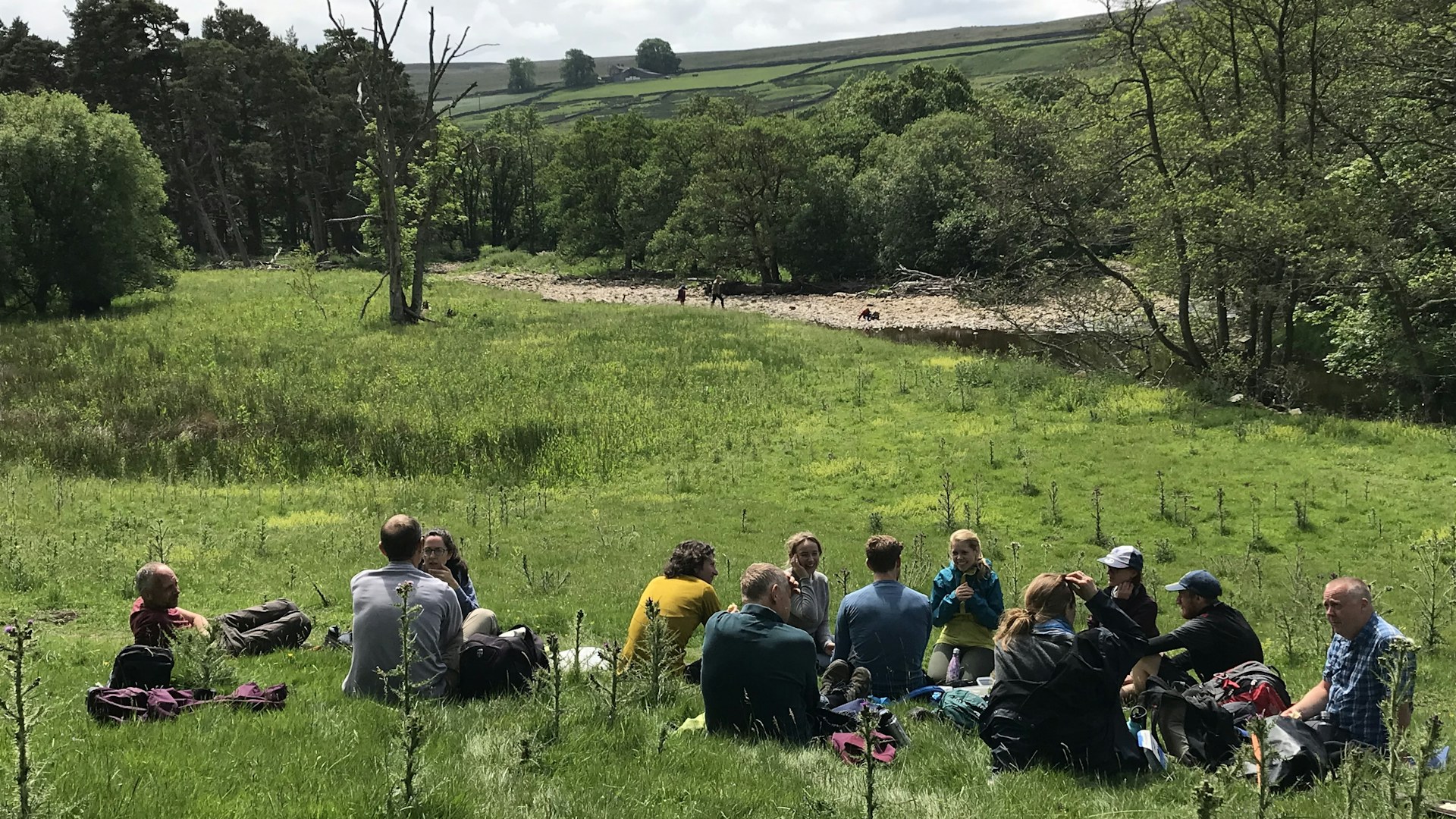 Rewilding Britain is highlighting the importance of community-based rewilding projects and those that benefit people's health and wellbeing through the UK's first Rewilding Innovation Fund – with seven projects around Britain awarded up to £15,000 each.
The new fund awards financial backing to locally led land and marine rewilding projects countrywide. Its first official round follows a successful pilot launch earlier this year, and focuses on rewilding projects that have a strong community element or are working towards improving people's health and wellbeing.
Sara King, Rewilding Britain's Rewilding Manager, said: ​"We're delighted to be able to use this round of funding to highlight the importance of rewilding projects that have a strong base and support in the local community and also recognise the tangible benefits rewilding can have on people's health and wellbeing.
"There is a wealth of research that illustrates how strengthening connections with nature and spending time in wild places can dramatically improve our mental and physical health, and also the wellbeing of our communities, and these projects are helping to do just that."
One project awarded funding is being led by Spains Hall Estate in Essex, in partnership with the Wilderness Foundation – a charity working with the NHS on social prescribing and other mental health-based initiatives.
Spains Hall Estate, which will be using the funding from the Rewilding Innovation Fund to embark on an ambitious land use change that covers nearly 500 hectares, aims to integrate the Wilderness Foundation's work into its rewilding project through nature-based camps. The funding will help the team deliver tangible social impact, including by engaging the local community on what rewilding is and why it can help both them and the place in which they live.
Archie Ruggles-Brise from Spains Hall Estate said: ​"The Wilderness Foundation are so good at communicating how and why changes are being made in the landscape, and thanks to support from Rewilding Britain, we can begin our work together at the same time as transitioning around 500 hectares of land to a completely new farming system."
Another beneficiary is the Yorkshire Rewilding Network. This charity will be using the funding for further community outreach, including hosting a Rewilding Festival in Yorkshire next spring.
Jeff Davitt of the Yorkshire Rewilding Network said: ​"The Rewilding Innovation Fund support has allowed us to bring in a Community Engagement Officer, enabling us to extend our reach across the region beyond our usual contacts. The Rewilding Festival will help us spread the hope and joy of rewilding in Yorkshire further still."
The Rewilding Innovation Fund supports rewilding projects across Britain's lands and seas, and many of the beneficiaries in this latest round are working on pioneering rewilding projects in Scotland.
One of these projects is being led by the Community of Arran Seabed Trust (COAST) – a community-based charity whose work has resulted in a stunning recovery of marine habitats around Arran and the Clyde. The backing from the Rewilding Innovation Fund will help COAST further develop its community engagement work.
Áine Purcell-Milton, Executive Director at COAST, said: ​"Rewilding the ocean is not just about seeding seagrass beds – the actions to achieve it need to be fully supported and driven by the local community. This dedicated funding allows us to involve Arran residents in discussions and decisions about the seas that surround their island home, deciding on what's important now and what to prioritise for the future."
Three further beneficiaries are based in Scotland. The Southern Uplands Partnership will work with their partners to further engage communities and landowners about the future of their Talla-Hartfell Wild Land Area Project, a rewilding project covering almost 50,000 ha.
The Knoydart Climate Action Group plan to use the funding to map and assess the restoration potential of the Inverie seagrass meadow and explore synergies with local community groups.
The charity Mull and Iona Community Trust works to combat the issues of geographical isolation experienced by the remote communities of the Scottish west coast islands of Mull and Iona, and will use their funding from the Rewilding Innovation Fund to develop a long-term, collective rewilding vision for their Rewilding Ardura Community Forest Project. Ardura Community Forest is also part of the Northwoods Rewilding Network, a Scotland-wide chain of landholdings committed to nature recovery.
The final project awarded funding in this round is led by new landowner-led charity West Dorset Wilding, who will be using the funding to further develop the charity's rewilding aims and increase public understanding of rewilding and its wider benefits to nature, the environment and wellbeing.
The Rewilding Innovation Fund has been made possible through funding from Evolution Education Trust, Charles Langdale, The Vintry and Dormywood Trust. Rewilding Britain will be opening the fund for several rounds each year, and the next opportunity to apply will be in early spring 2023.
Projects anywhere in England, Scotland and Wales working to apply the principles of rewilding to benefit nature, climate and people can apply, and just need to be part of Rewilding Britain's growing Rewilding Network. Land-based projects need to be at least 40 hectares in size, while marine projects can be of any size.
For more details, visit the Rewilding Innovation Fund homepage.