Press statement on ELM Landscape Recovery two-year pilot
UK Government's announcement of 22 large-scale ​"landscape recovery" pilot projects is ​"generationally significant opportunity."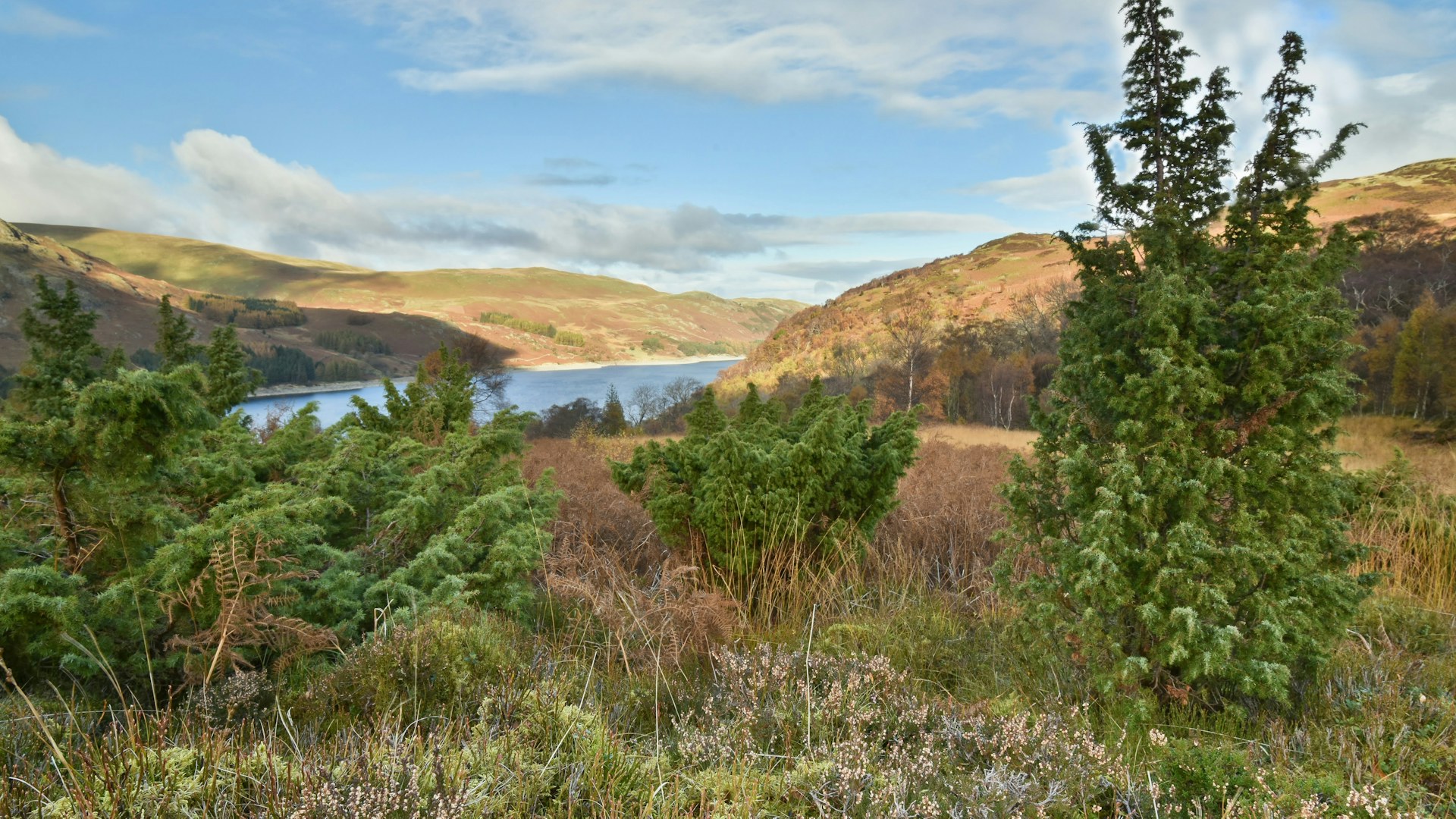 The UK Government's announcement of 22 large-scale ​"landscape recovery" pilot projects, including several rewilding projects, in England is a generationally significant opportunity for tackling the nature and climate emergencies, says Rewilding Britain.

The Landscape Recovery Scheme is one of three strands of the new Environmental Land Management (ELM) scheme, which the UK Government is phasing in over the next seven years to help farmers transition from the EU subsidy scheme.
Professor Alastair Driver, Rewilding Britain's Director, said: ​"Restoring whole landscapes is the most significant, cost-effective and sustainable way to achieve major nature recovery. So this landscape recovery funding is one of the most important environmental policies for England in a generation, and is where ELM could really have a huge impact."
"By delivering a step-change in the way we use marginally productive farmland in England, it could be a linchpin for reversing biodiversity collapses and tackling climate breakdown.
"The inclusion of so many rewilding sites in the mix of pilot projects is very good news. Many of the 70-plus large rewilding projects in Rewilding Britain's Rewilding Network are showing clearly that rewilding already works well alongside food production, while offering a wealth of public goods, and benefits for farmers and communities such as employment, education and health."
Public goods offered by large-scale rewilding include carbon storage, drought mitigation, reduced flooding, and improved water quality. A Rewilding Britain study of rewilding projects in England has shown a 65% increase in jobs and a huge surge in volunteering opportunities.
Rewilding Britain has been working for five years to ensure the new agricultural policy for England includes funding for large-scale rewilding, which it says is key to the delivery of the UK Government's 25-Year Environment Plan, and for protecting 30% of nature by 2030.
The Landscape Recovery Scheme pilot projects include several members of Rewilding Britain's Rewilding Network.
The other two strands of ELM are a Sustainable Farming Incentive, which pays farmers for using sustainable methods, and Local Nature Recovery, which pays farmers for projects such as planting trees, creating wetlands, meadows and hedgerows, or restoring peatland.
Rewilding Britain says all three strands of ELM are essential and complementary, but the Landscape Recovery Scheme is critical, and must be well funded. The other two strands will be slightly enhanced versions of existing stewardship schemes, which on their own have not been enough to reverse biodiversity declines or to mitigate significantly the impacts of climate change.
The charity says that the £50m allocated for the Landscape Recovery Scheme pilot projects is a welcome start, but going forwards the annual funding will need to be at least 10 times as much if we are to address the nature and climate crises in a significant way.
Importantly, it is also becoming increasingly apparent that it is landscape-scale nature restoration projects around the country that are attracting private business and philanthropic funding – which the Government is of course keen to encourage, in conjunction with ELM payments.
Pressure on the Government from some in the farming sector to concentrate on food production rather than rewilding is misplaced and unhelpful for farmers, who are on the front line of the nature and climate crises, says Rewilding Britain. Rewilding on farmland is usually carried out on marginally productive land, alongside continuing food production.
Rewilding projects also only cover around 1% of Britain's land, a tiny fraction that compares to more than 70% of land dedicated to farming.


Defra has shortlisted 22 pilot projects from 51 applications. The Landscape Recovery Scheme pilot projects will be followed by a phased rollout from 2024.
Defra first announced the three strands of ELM in 2021, to help British farmers transition from the EU's basic payment scheme, which is due to be fully phased out by 2028. While the EU subsidy system mostly paid land managers for the amount of land farmed, the UK Government has committed itself to replacing this with public money for delivering public goods such as nature restoration, carbon capture, clean air and water, and access to nature.
The £50m allocated to the Landscape Recovery Scheme pilot projects over three years from May 2022 is just 1% of the Government's annual budget of around £2.4 billion for English farm and land management payments.