£100k boost for ambitious project to rewild huge area of South East England
An ambitious rewilding project aiming to rewild tens of thousands of hectares across South East England has been awarded £100,000 by Rewilding Britain to connect a rich range of habitats, create green corridors for wildlife, and boost eco-tourism.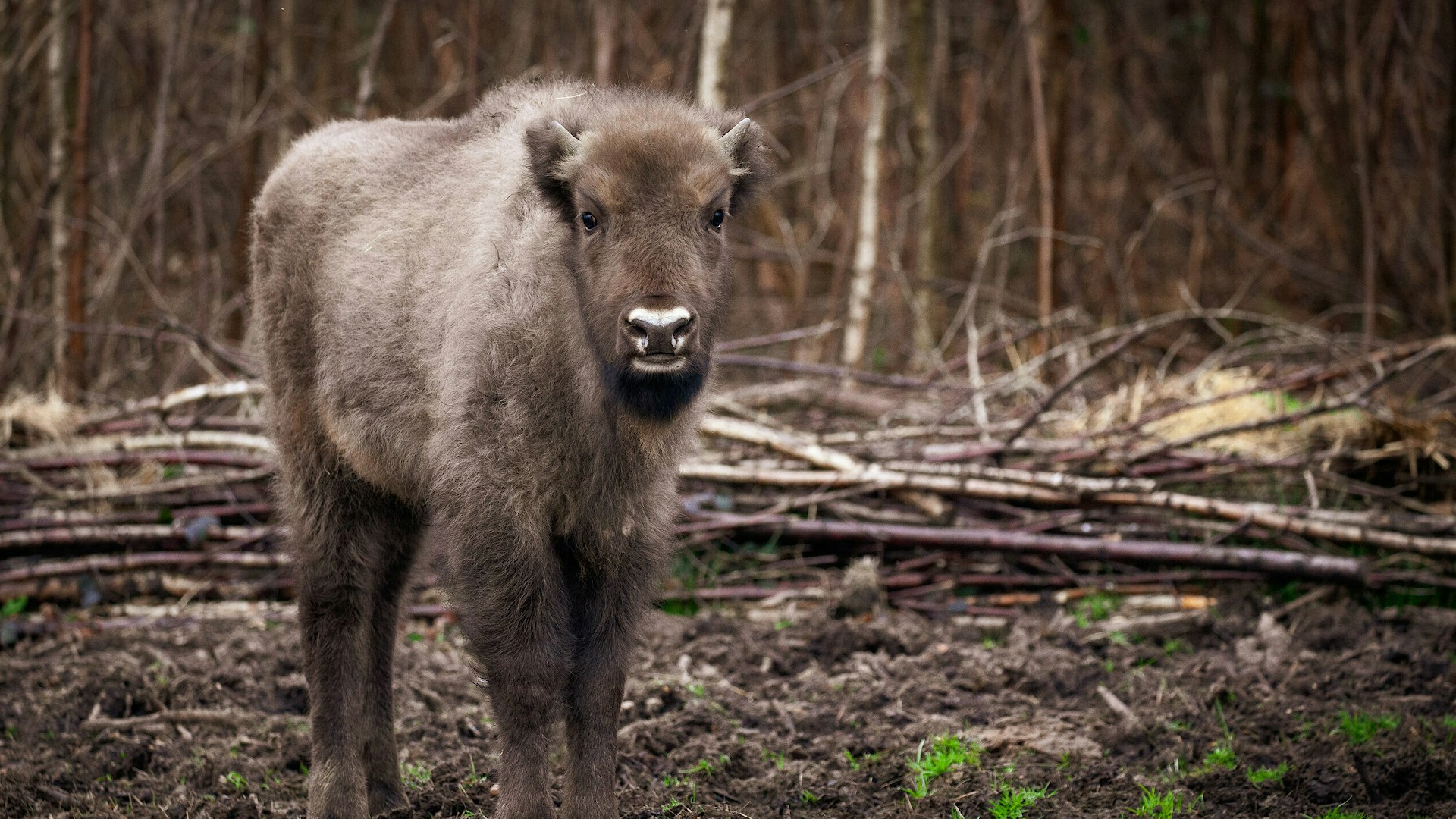 Charity Rewilding Britain has named Kent Wildlife Trust as the first recipient of its new Rewilding Challenge Fund, an annual award of up to £100,000 for rewilding projects that ​'Think Big, Act Wild'.
The funding has been awarded to help scale up the Trust's rewilding efforts within and beyond the Blean complex, an area which contains one of the largest continuous areas of ancient woodland in southern England.
The Blean is home to the UK's first reintroduced European bison which were famously released last year along with other large herbivores in a key stage of the Trust's rewilding plans.
Approximately a third of the Blean is woodland, but that area is currently fragmented by agriculture and urban development. To create a landscape-scale rewilding project, Kent Wildlife Trust will work with partners RSPB and the Woodland Trust to reconnect the fragmented woodlands.
This will boost biodiversity and provide a connected gateway to allow wildlife – including the newly introduced bison – to move more freely across the Blean.
Funding from Rewilding Britain will support the rewilding of an initial 8,300 hectares, but the partnership aims to expand further. The project's long-term goal is the rewilding of tens of thousands of hectares across South East England, reconnecting Blean's ancient woodlands to the Kent Downs and High Weald Areas of Outstanding Natural Beauty.
Sara King, Rewilding Manager at Rewilding Britain, said: ​"This exciting project is working at nature's scale and allowing nature and natural processes to take the lead, while engaging with the local community and providing economic benefits through ecotourism.
"Our Challenge Fund asked applicants to ​'Think Big, Act Wild', and Kent Wildlife Trust is doing just that! We're delighted to be able to support the Trust as it scales up its rewilding ambitions within the Blean complex and hopefully beyond."
Funding from the Rewilding Challenge Fund will also support further development of ecotourism opportunities, and high quality nature experiences for local communities. Since the arrival of the bison, the Blean has become a popular tourist destination, and Kent Wildlife Trust aims to engage visitors and the local community further in the huge benefits of large-scale rewilding.
Paul Hadaway, Director of Conservation at Kent Wildlife Trust, said: ​"We are very grateful to Rewilding Britain for its generous support in helping us take the next crucial step in our rewilding ambitions. We want this rewilding project to demonstrate the amazing things we can achieve for nature and people by rewilding at scale with partners in a phased approach.
"Wilder Blean started with the use of ecosystem engineers, the bison and other conservation grazers now living within the Blean complex, and will hopefully end with a large, connected landscape that works for both people and wildlife – the ultimate goal of rewilding."
Kent Wildlife Trust, The Woodland Trust and RSPB are the three major landowners within the Blean complex and, together, are launching the Wilder Blean Initiative to scale up rewilding within the Blean and beyond.