8 Key messages from the Rewilding the Sea Conference
What we want to share from 2020's Rewilding the Sea Conference (the best bits).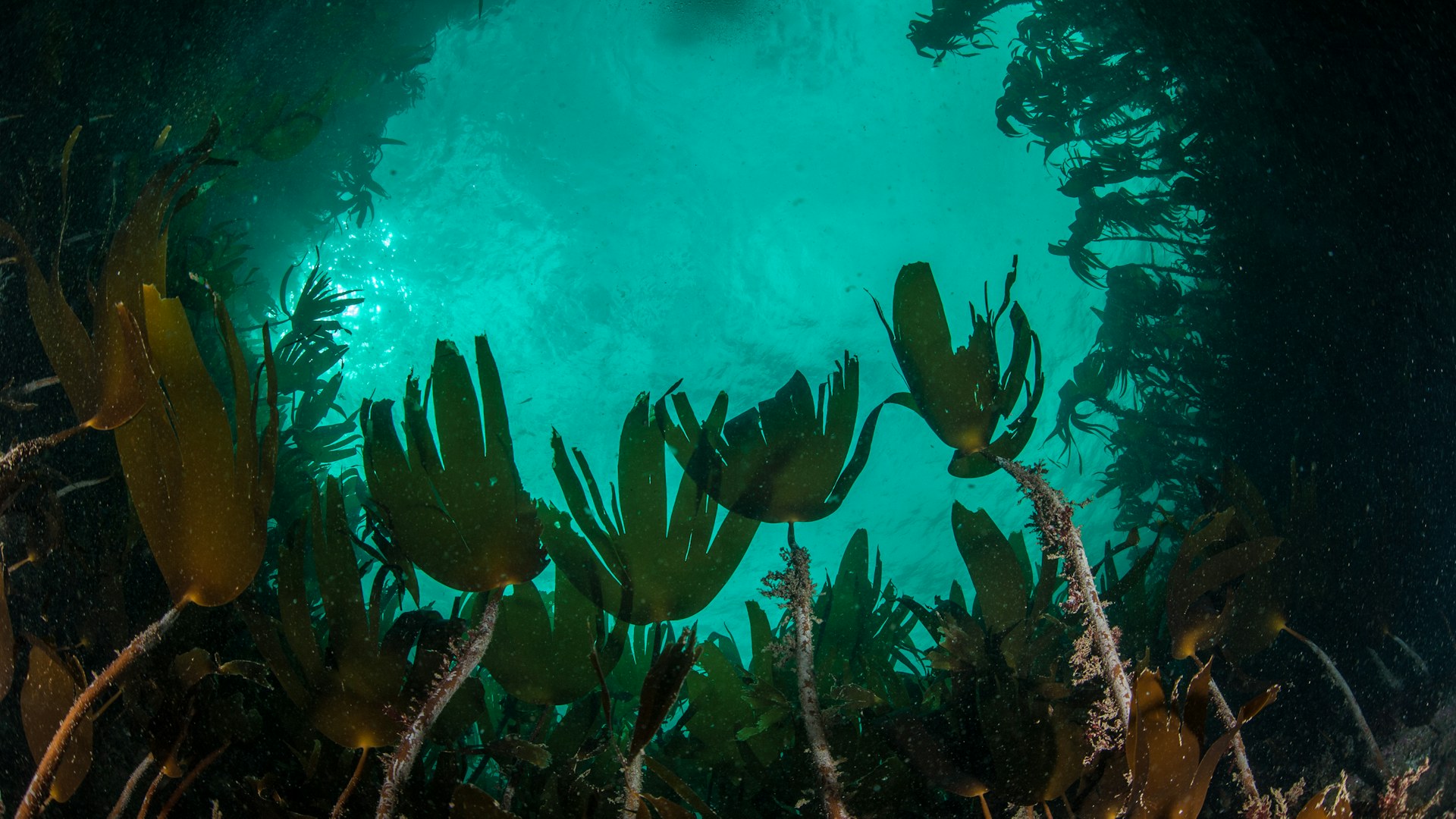 We attended Blue Marine Foundation's first virtual conference, Rewilding the Sea, and came away completely inspired. It was empowering seeing such an ambitious coalition of partners working together for marine rewilding and restoration. Here are 8 key messages from the conference we wanted to share.

1

. Rewilding is already happening in seas all over the globe

From oysteries to mangroves across Africa, America and Asia rewilding successes are happening across the globe. Sharing restoration successes Dr. Philine Zu Ermgassen from the Nature Conservancy shared some exciting examples of habitats which, just mud two decades ago, are now fully-functioning salt marshes and mangroves.
She explained that eelgrass was once thriving in the coastal bays of Virginia, USA, but was virtually wiped out by disease and hurricanes so, by the end of the century, it clung on in a handful of tiny spots. But by harvesting wild seed pods and growing them in pest and disease-free tanks, the Nature Conservancy and partners reintroduced them to the wild. Within just two decades, it has naturally dispersed into one of the largest seagrass areas in the world. Its dependent species such as base scallops are now making a comeback.

2

. Rewilding the seas isn't about setting goals and endpoints
Rewilding doesn't aim for a human-defined end state but goes where nature takes it. Isabella Tree, author of Rewilding, told the conference that, ​"not expecting goals and outcomes has been hugely freeing." Instead, farmers at Knepp have marvelled at what comes back spontaneously on its own. After 20 years of rewilding, wildlife at the Knepp estate is booming. ​"The sound of birdsong vibrates in your lungs. The density of our song is higher at Knepp than anywhere else in the UK. We've got nightingales, turtle doves, all 5 UK owls, 13 species of UK bats here. All which have found us because the natural resources and habitat are here for them to use."
"Knepp is rewilding in action. You can see it and hear it. You notice what wasn't here before. There is an appetite for rewilding now."
Compared to traditional conservation measures which set specific outcomes — e.g. to establish ​'X amount of oysters at X site by X date' — rewilding focuses on measuring the overall impact. Nature is in charge. Rewilding lets it set its own course.
"We need to literally get rewilding projects established — on land and sea — to show us what can happen" Isabella encouraged.
Later on in the conference, Rt Hon George Eustice MP, Secretary of State for Environment, Food and Rural Affairs, backed this up. ​"Focusing on key targets doesn't address how nature really works. It's a whole site approach. Sites should be identified on ecological importance such as their sensitivity, potential to recover and providing ecosystem services."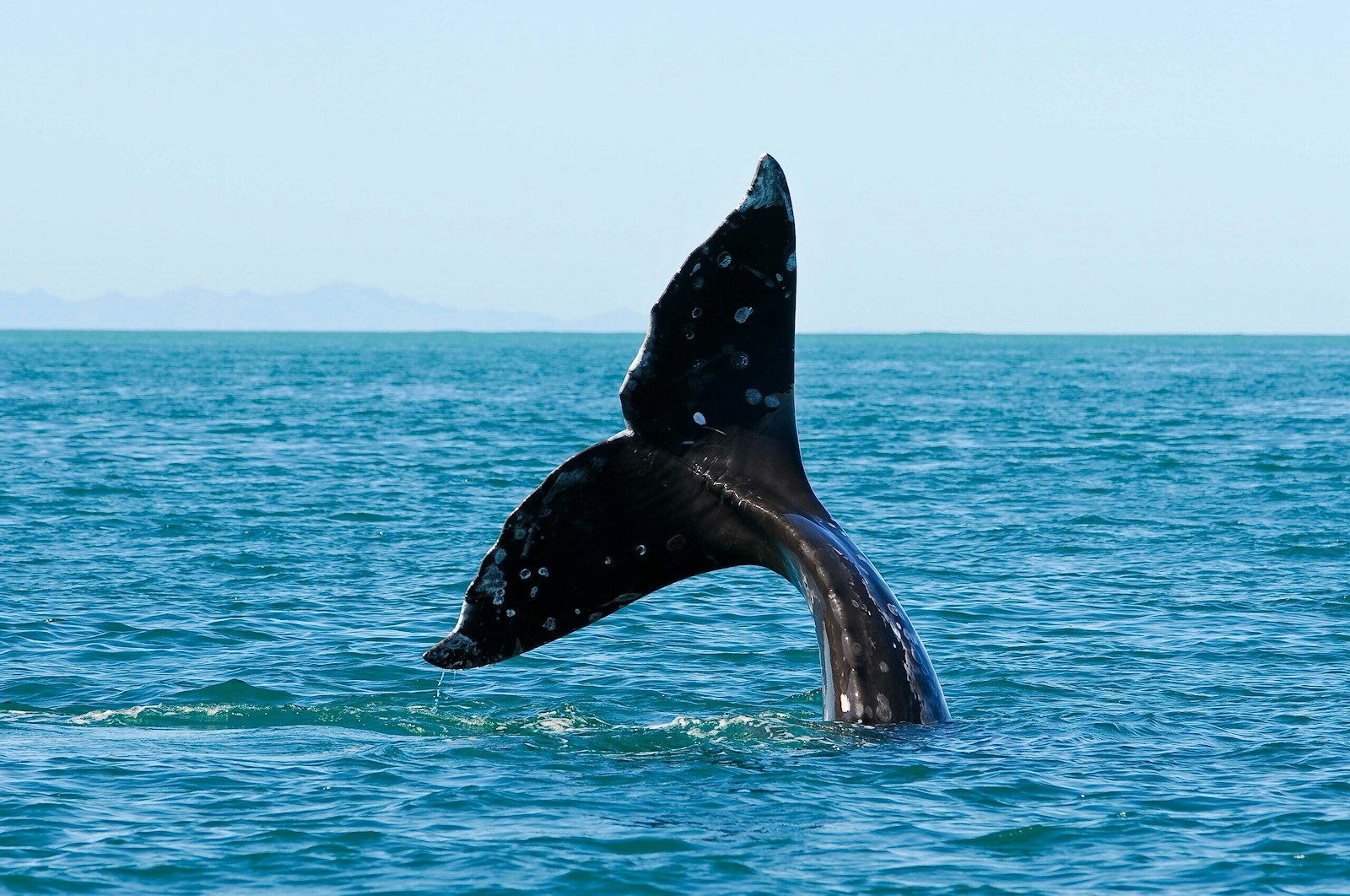 3

. Only

13

% of the world's oceans are still wild
In the past, the sea was full of mystery and ​'monstrously big' wildlife. Over time, our awe of the oceans has diminished as our big wildlife diminished and we understand more about how it works.
Our ocean ecosystems were once rich and abundant but as our fishing became more invasive, destructive and efficient, we've eradicated the variety and complexity of much of its wildlife. The species sustaining our fisheries today are those best able to cope with our high levels of extraction but are much smaller, live faster and die younger.
Sadly, the area of our ocean undamaged by humans is tiny. Research, published in Current Biology, revealed that only 13% of the world's seas are still wild. Crucially, less than 5% of this remaining wilderness is officially protected. Bringing hope, marine scientist Callum Roberts told the conference, ​"But wilderness can be where we choose — where we rewild". This takes us to…
4

. We need Highly Marine Protected Areas
A government review was launched in 2019 to explore the potential introduction of Highly Protected Marine Areas (HPMAs), the strongest protections for areas of sea. It concluded that HPMAs are an essential component of the Marine Protected Areas network. The review provides 25 recommendations around how they should be defined, introduced and managed.
Richard Benyon, who led this review, told the conference, ​"We've never in the last year used the world rewilding, but that is what we're talking about."
Engaging people is absolutely key to the success of these HMPAs to ensure they recognise how rewilding benefits coastal communities as well as wildlife and ecosystems.
"We see the biomass of larger species spill over into neighbouring areas outside of these HMPAs. We've seen this happen abroad. Studies have shown higher densities of scallops in the HMPAs compared to MPAs." Mr. Benyon confirms.
"Our oceans have never been under greater threat. This is a way forward. HPMAs fit in with our 25 Year Environment Plan, our 30by30 initiative and our Blue Belt programme. Action is the antidote to despair."
Stuart Singleton-White, head of campaigns at the Angling Trust, also stressed that we have to ensure that our stretched government doesn't push back the implementation of this report for years. He urges, ​"We've got to keep pushing DEFRA to move this report as quickly as possible. And we have to move forward together.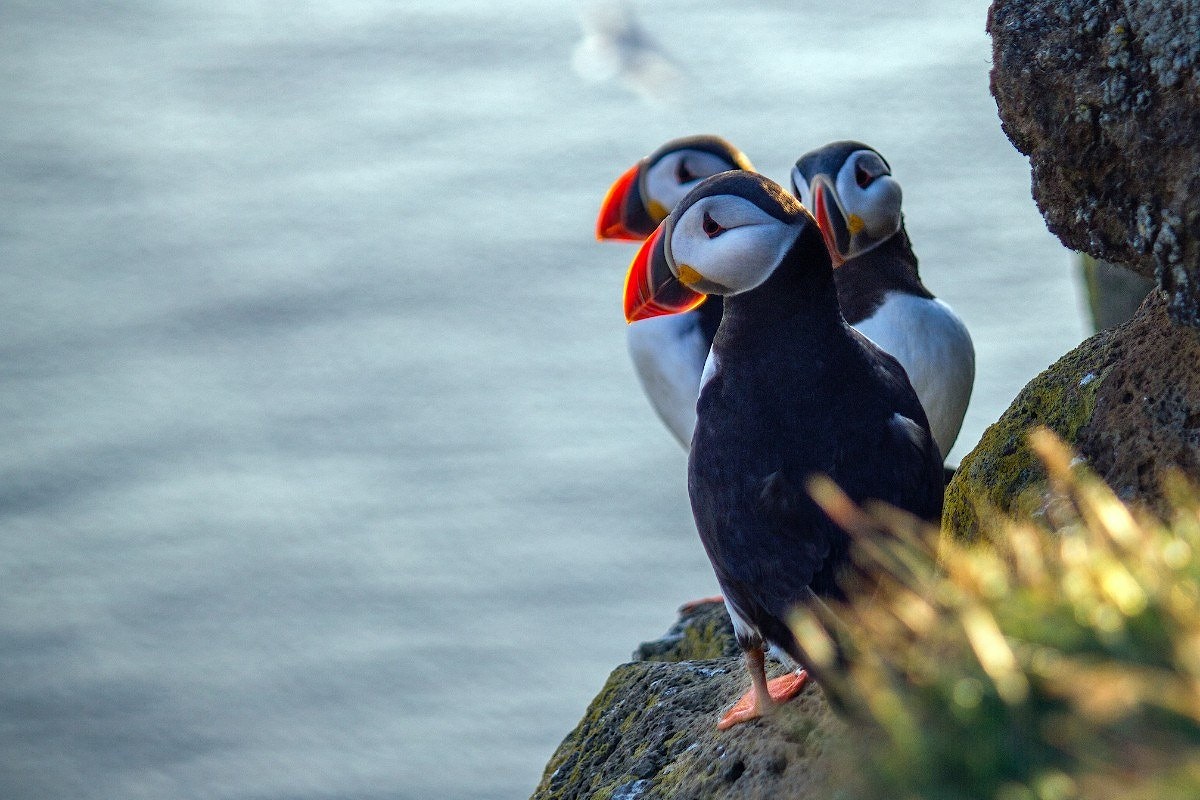 5

. Leaving the

EU

brings opportunity for recovery and rewilding
When left alone to recover and properly protected, abundant life rebuilds, helping to address the climate emergency by capturing carbon.
George Eustice believes that flagship Bills now going through Parliament on Agriculture, Environment and Fisheries gave an opportunity, ​"to think differently and to think much more creatively about how we can deliver for our environment, including our marine environment. Once we regain control over our exclusive economic zones it gives us much greater power to decide how we manage our Marine Protected Areas."
He said that the government is planning to allocate greater fishing opportunities or quota to inshore fishermen who use more sustainable methods.
Referring to the climate conference, COP26, which the government is hosting next year, he said, ​"We have been very clear that we want biodiversity and the role of nature in addressing climate change to be a major part of that agenda. We also know that when left alone to recover you get an abundance of life in these protected areas.
6

. Offshore wind farms can pave the way to rewilding

Dr. Gareth Johnson from Orsted, the world's largest renewable energy company, used his talk to highlight the synergy of green energy and rewilding. Fishing isn't allowed around offshore wind farms to protect the equipment so these areas often serve as sanctuaries for populations to recover.
Dr. Johnson cites Anholt as an inspiring example, now getting the attention of Danish government and NGOs. During the construction of their 111 turbine — Denmark's largest offshore wind farm — they constructed 6,000 boulders to create 25 reefs. Rocky reefs made of boulders used to be an extensive part of Danish seas. Due to being harvested for the construction of coastal defences, very little of this natural habit remains. But these artificial reefs are starting to replace this huge loss. Underwater video footage shows colonisation by marine flora and use by shellfish and fish.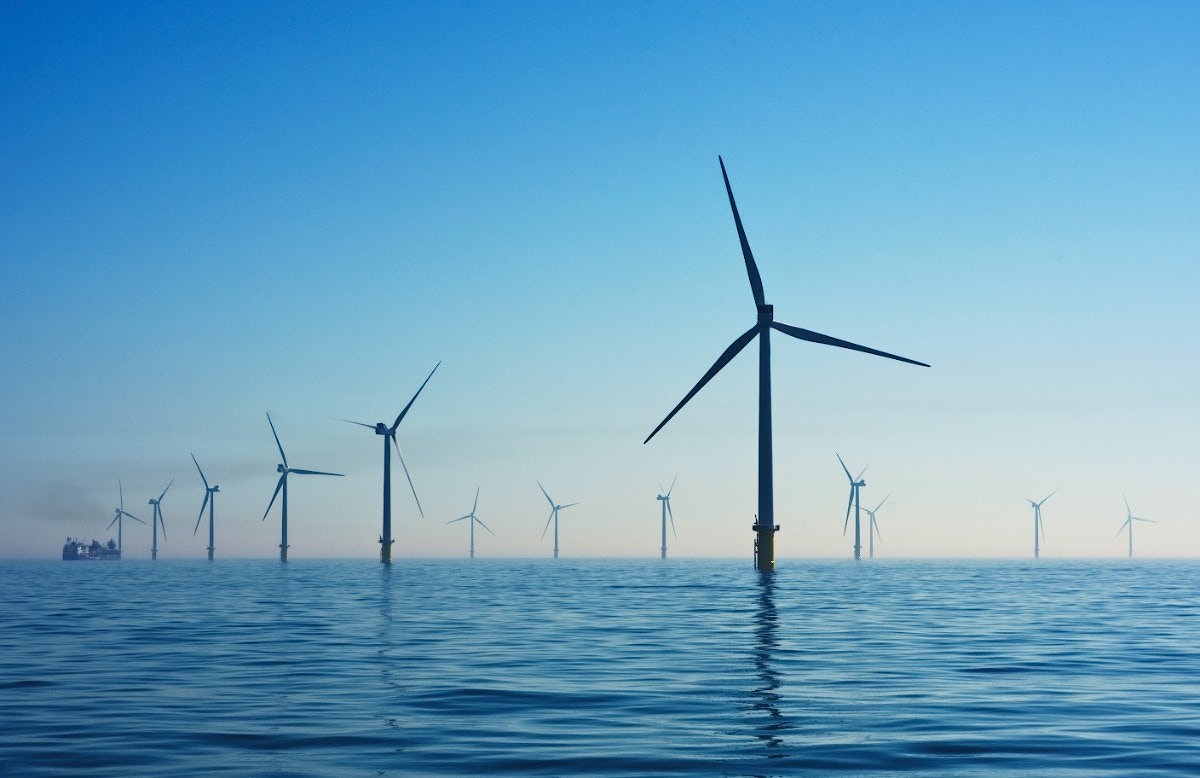 7

. Some animals and habitats will need a helping hand to recover
Some British marine species need active reintroductions to help them return. The sturgeon and the common skate, for example, have been eliminated from such large areas that they will be unable to recolonise naturally. By creating safe havens, as with the storks on the Knepp estate, we can return lost species in our waters.
Habitats that have been severely damaged by human activity over time — Oyster reefs, in particular — will also need help to recover.
"We need to put back wildlife in the reverse of the depletion to get the seas rewilded. It's the highest level of protection that is delivering the biggest impacts for marine and wildlife recovery" confirmed Callum Roberts, professor of marine conservation at the University of Exeter.
"So to effectively rewild, we need to establish more HPMAs alongside recovering habitats. In a world of change, rewilding is not a luxury but a necessity. Wild oceans enable the planet and people to thrive. To provide resilience and adaptability to changes ahead."
8

. Rewilding the seas can help capture carbon
Protecting large areas of the ocean plays a key role in capturing carbon emissions from the atmosphere. George Eustice told the conference that his department is considering restoring habitats such as seagrass and salt marsh, and removing damaging activities including trawling and dredging from marine sediments, because, he claims, these environments can capture up to five times the amount of carbon as peat bogs.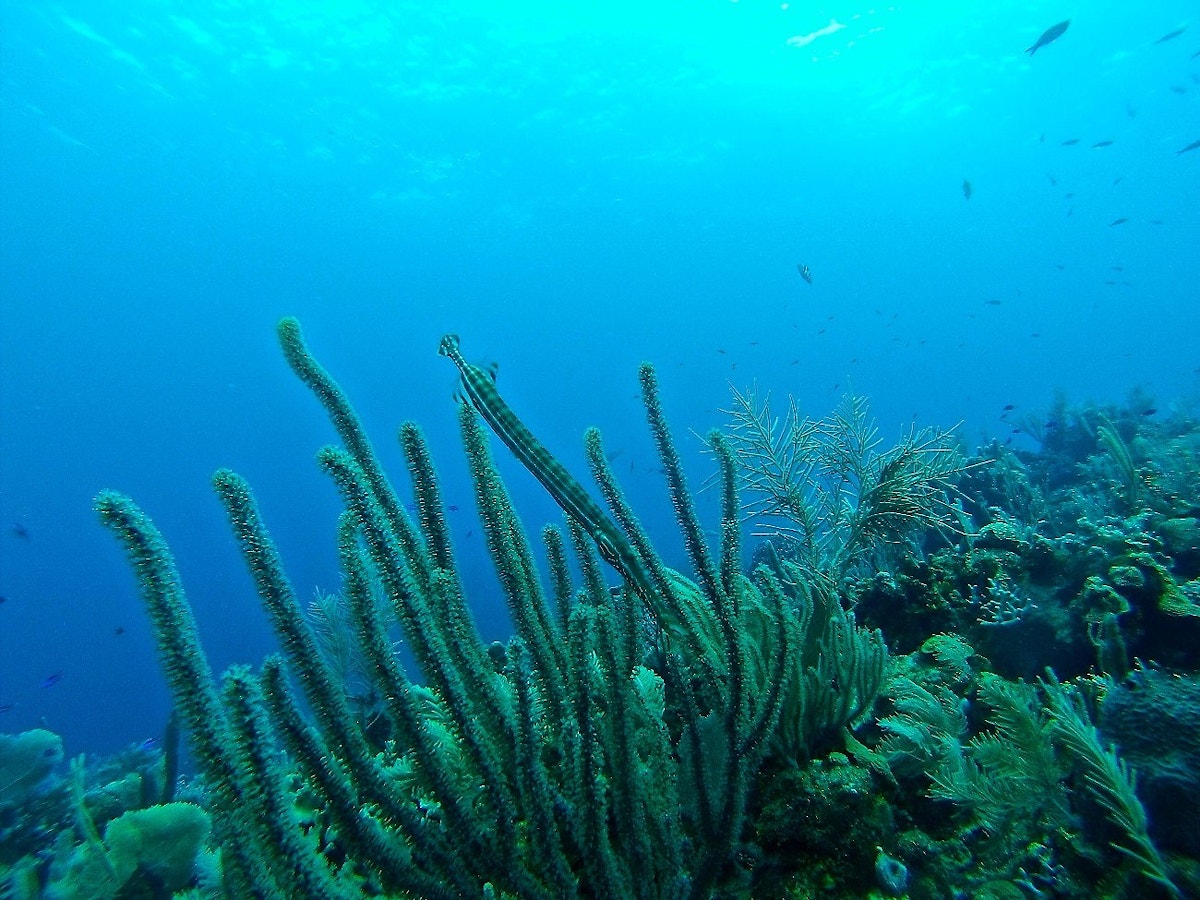 To sum it all up…
The Rewilding the Sea conference clearly demonstrated the benefits of rewilding our blue world — and that practical action can have an impact. Alison Debney from ZSL says we are at a crossroads. ​"Do we continue remaining in a depleting environment? Or, do we take that bold step to rewild our seas? We all want to get back to a thriving marine system."
At Rewilding Britain, we support bold action to enable and encourage the large-scale restoration of nature – natural forest and woodland, peatlands, rivers, moorlands and seas – to the point where nature can take care of itself. We will work with coastal communities, NGOs, sea users and governments to ensure that rewilding the seas that surround our island doesn't get left behind.
If you were unable to join the Rewilding the Seas conference, you can watch the first two hours of the conference on YouTube. You can also watch their 4‑minute film, where some of our speakers introduce us to the themes and ambitions of the conference, here. A big well done to the Blue Marine Foundation for smashing their first virtual conference and uniting people together to rewild our seas.
---